DESIGN, FUN, PERFORMANCE.
---
The new Grand Soleil 40 has all the credentials to replicate the great success of the GS 44, winner of the last ORC World Championship. While maintaining the feeling of style, elegance and safety seen throughout the range. A fast and responsive boat that reflects its sporting personality in the performance on the water. Grand Soleil 40 will be presented in an exclusive World Première during Cannes Yachting Festival 2022.

The hull lines are an evolution of the concepts studied for the GS 44, giving maximum attention to the balance of volume as the heel increases. The bow profile remains very fine to maintain good performance in light airs and ensure a smooth passage through the waves. As on the GS 44, great importance was placed on the aft positioning of the shaft, enabling Nauta Design to develop an innovative layout and obtaining a benefit on both performance and comfort.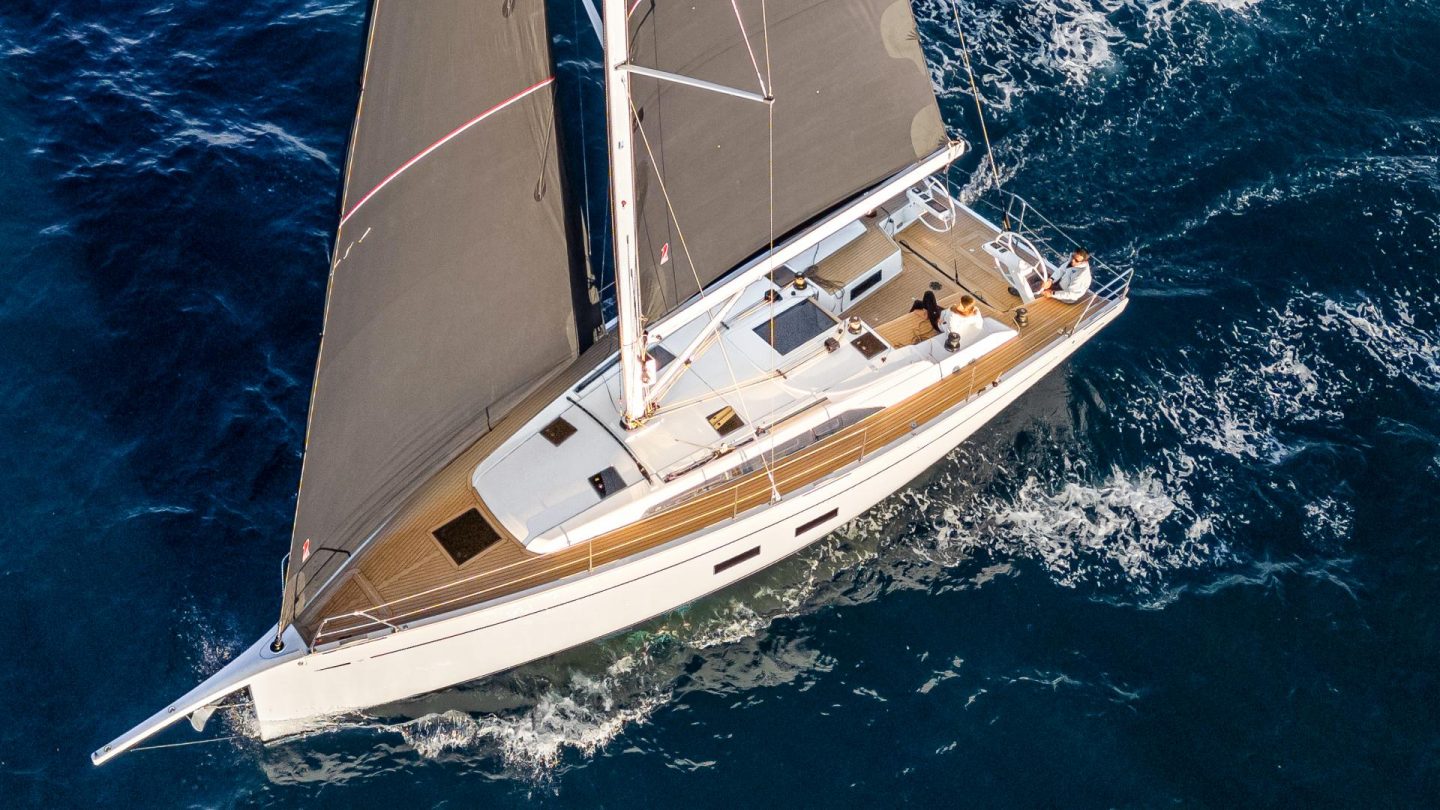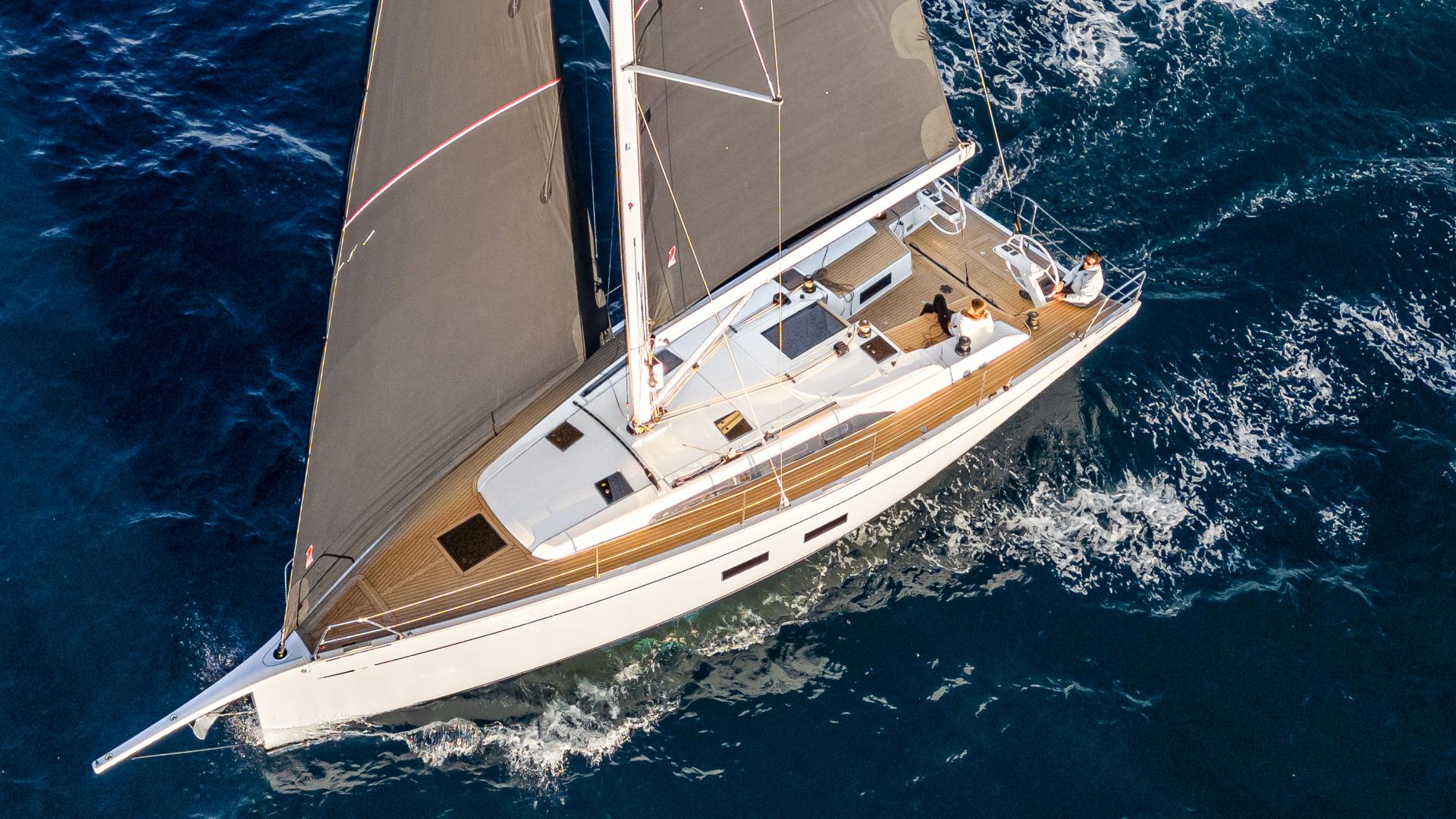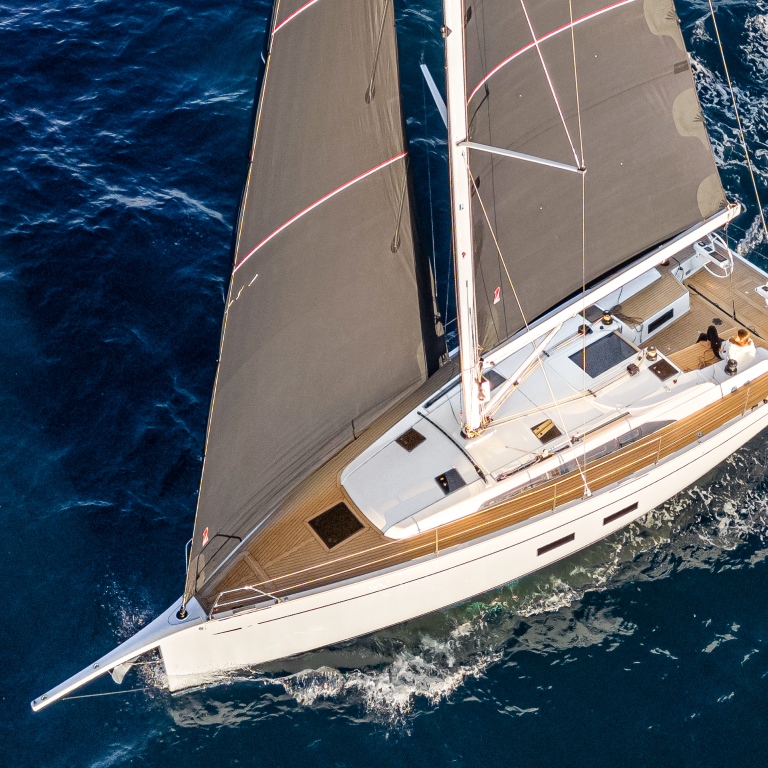 RELAXATION AND PERFORMANCE, 40 FEET OF GRAND SOLEIL DNA
---
The winning performance is always at hand on the new GS 40. The deck plan of the Performance version includes 4 winches as standard: two on the coachroof and two next to the helm positions. The self-tacking jib, also as standard, is equipped with a recessed track, while the mainsheet is positioned to a fixed point in the cockpit. A boat that is easy to use, luxurious and at the same time competitive in it's performance.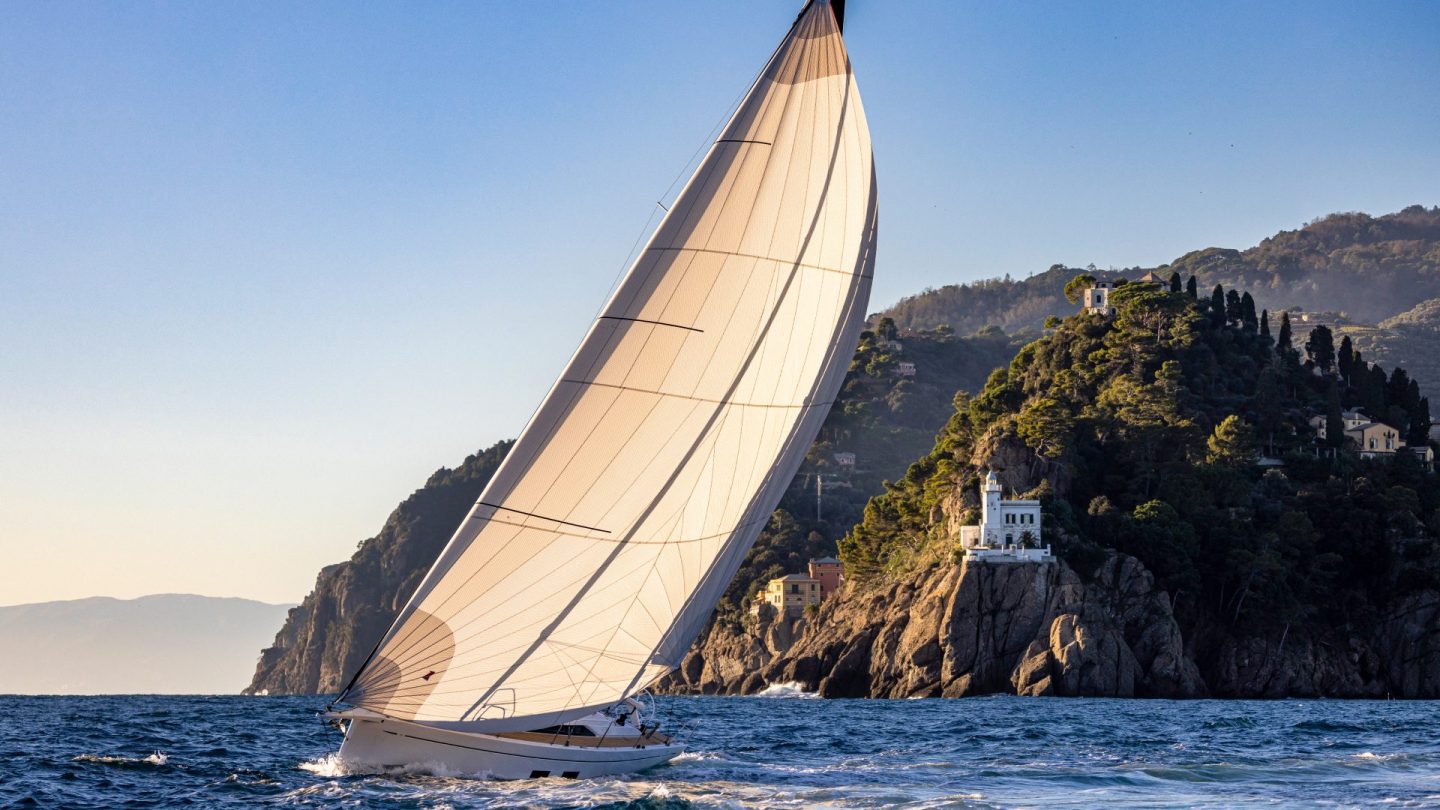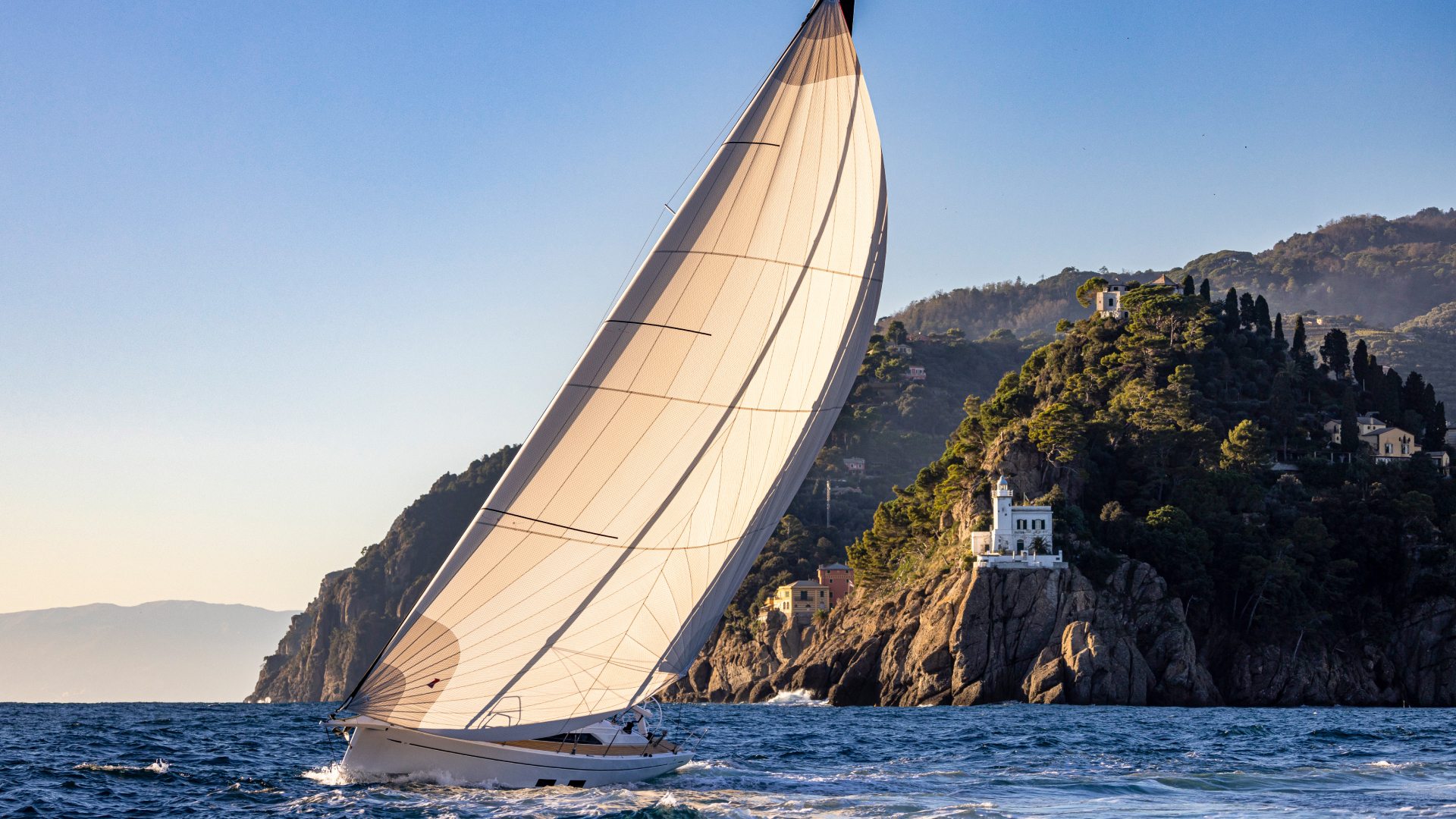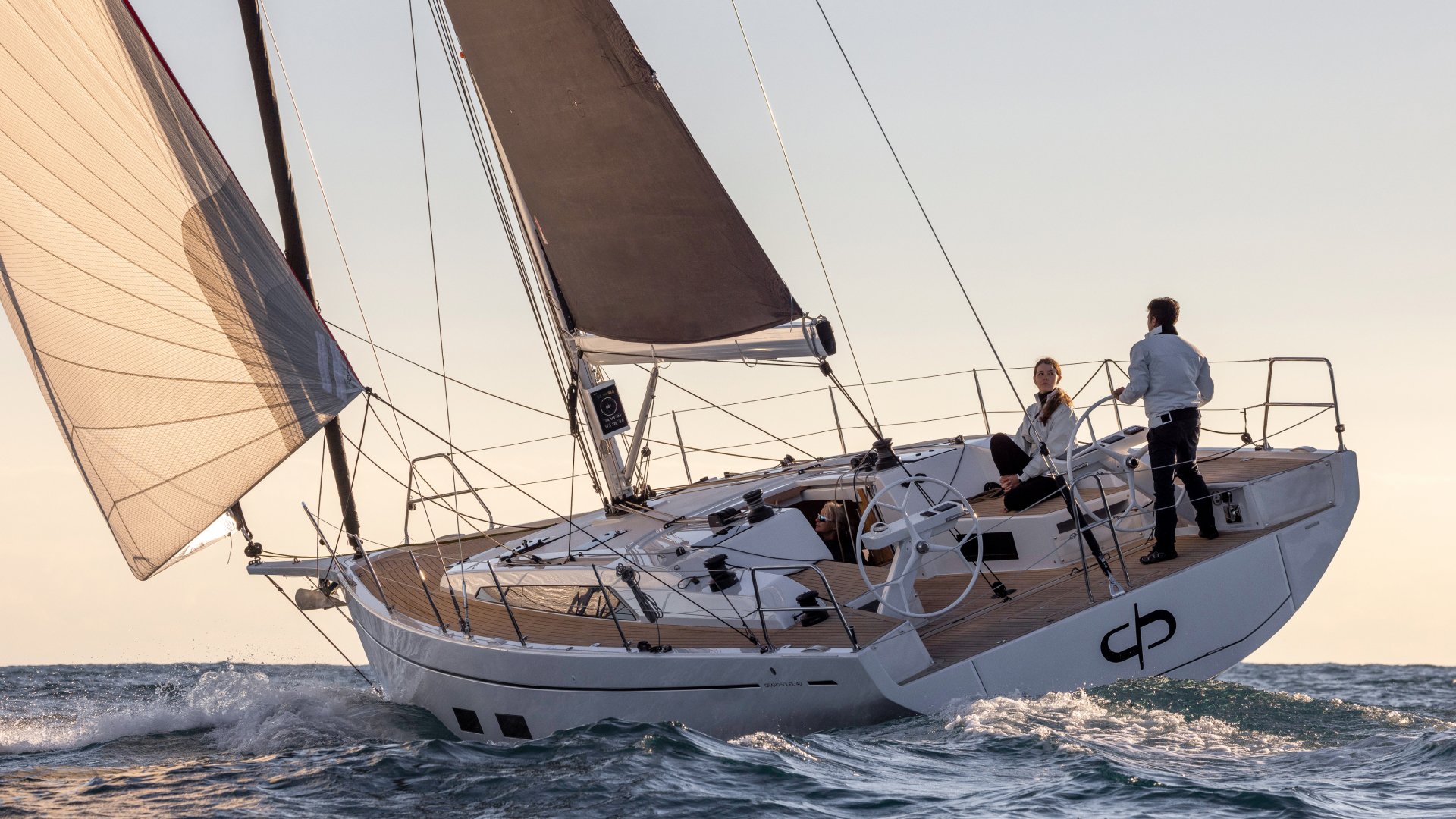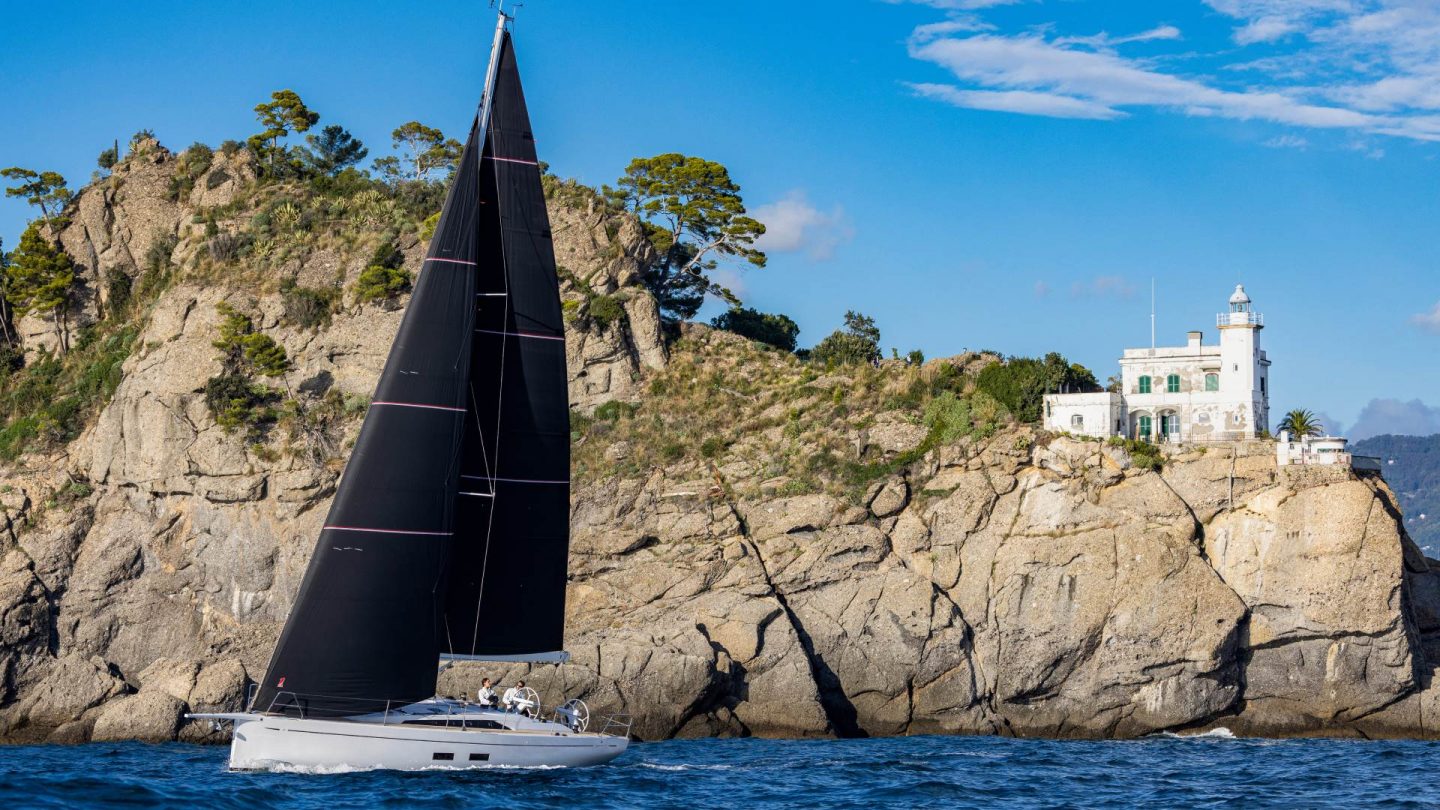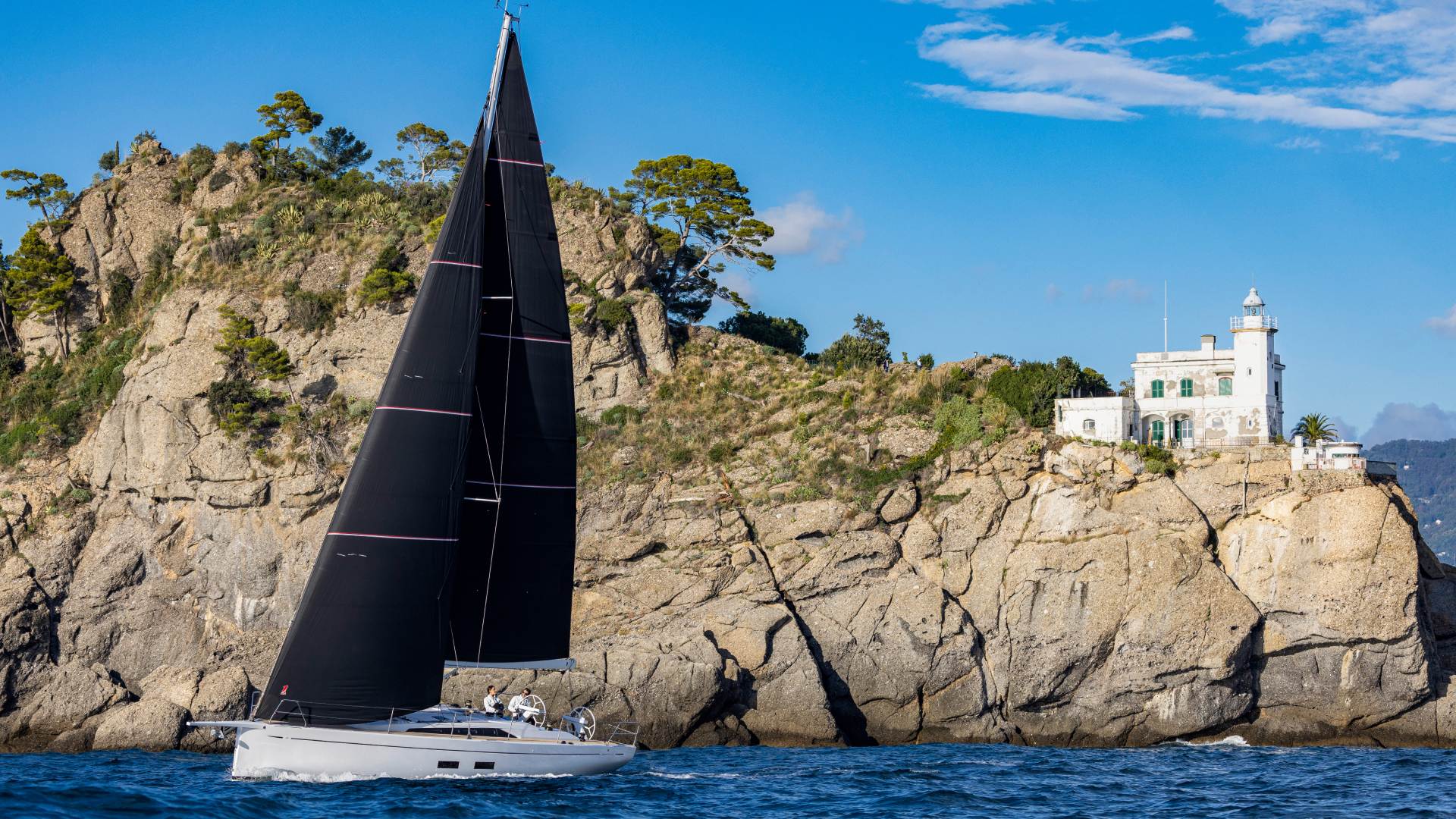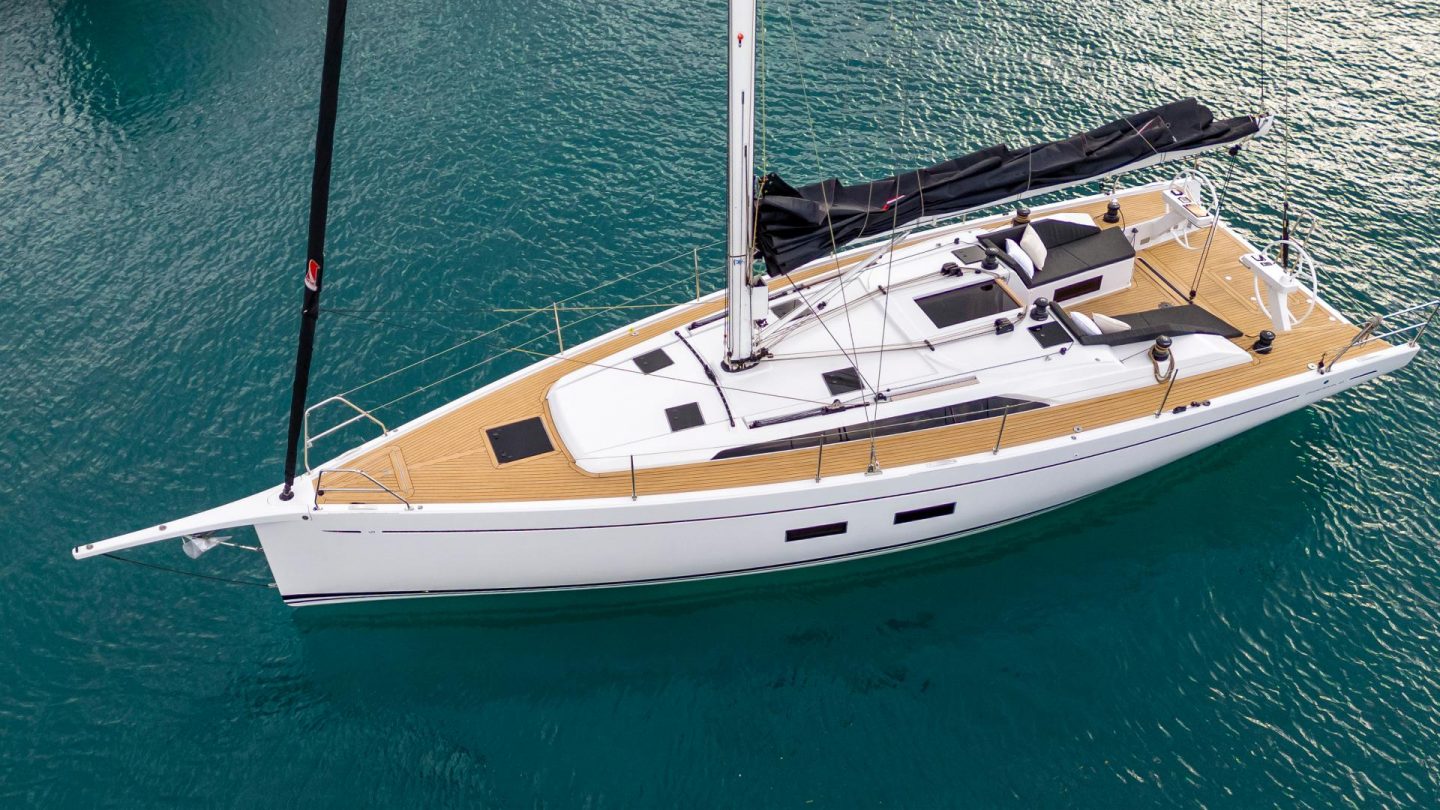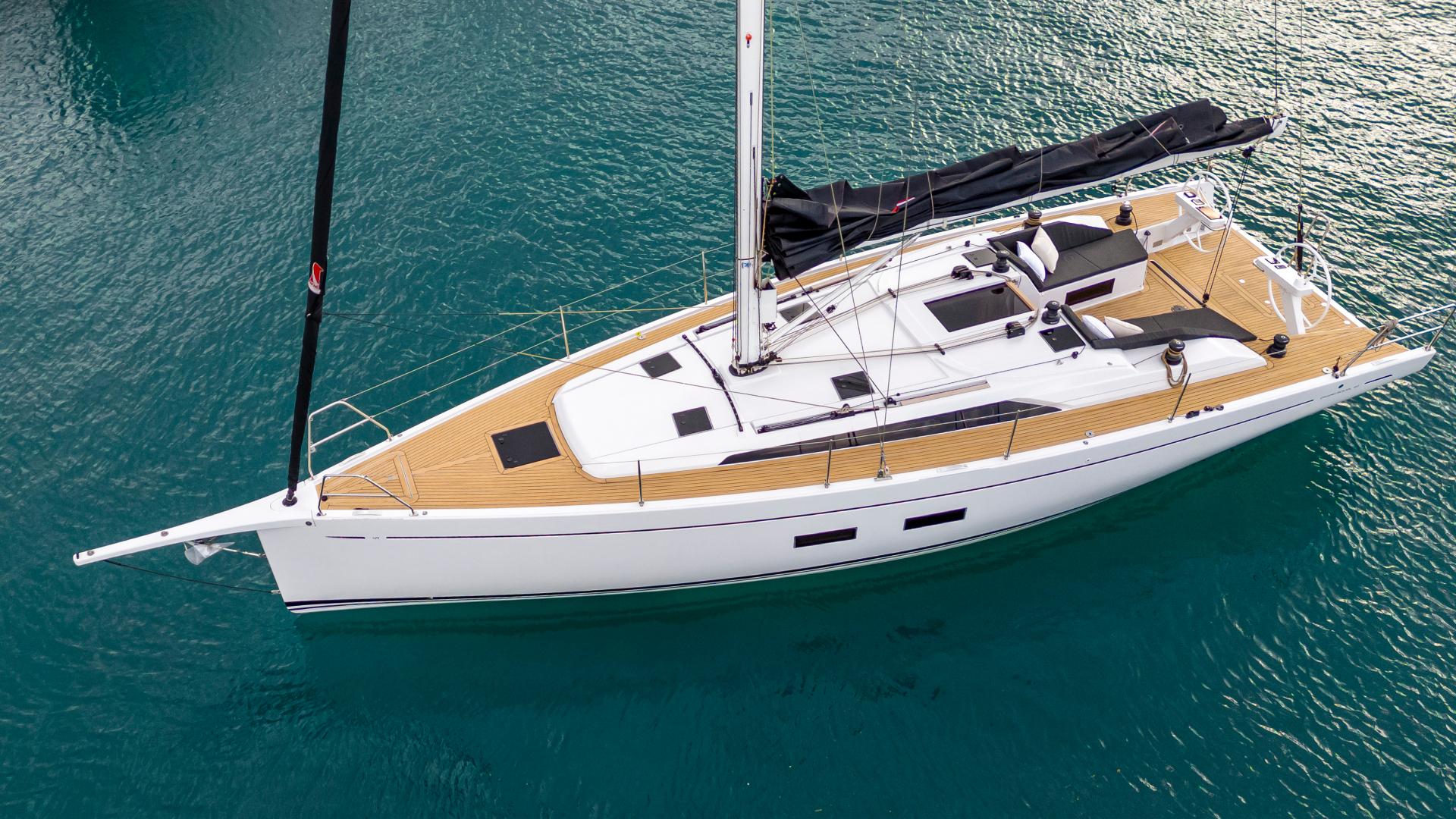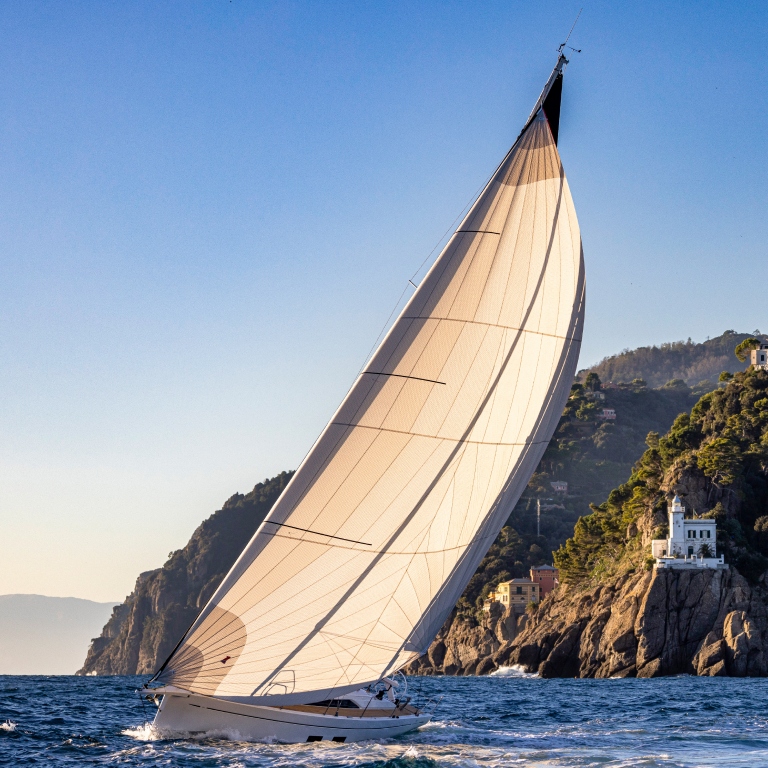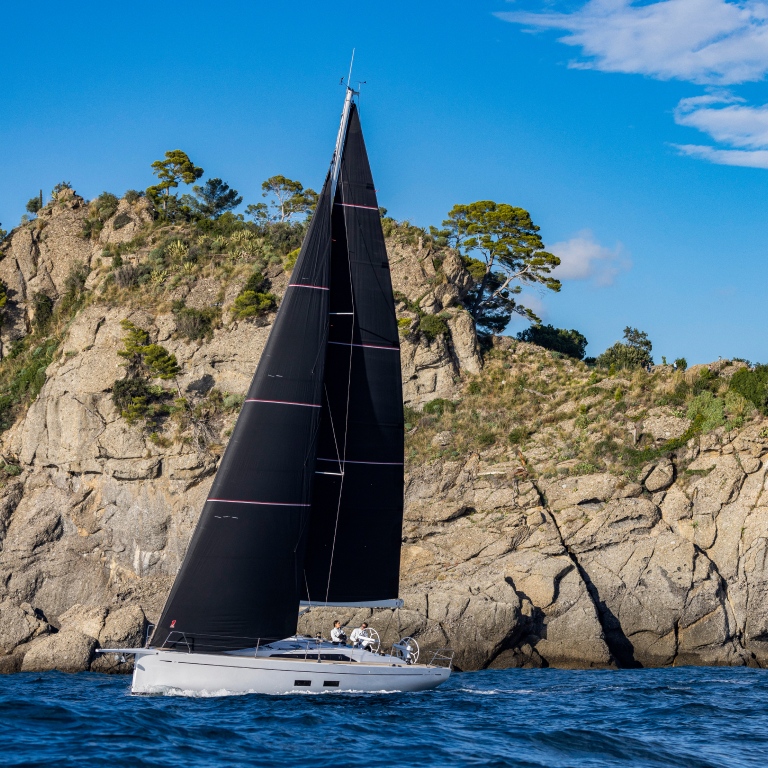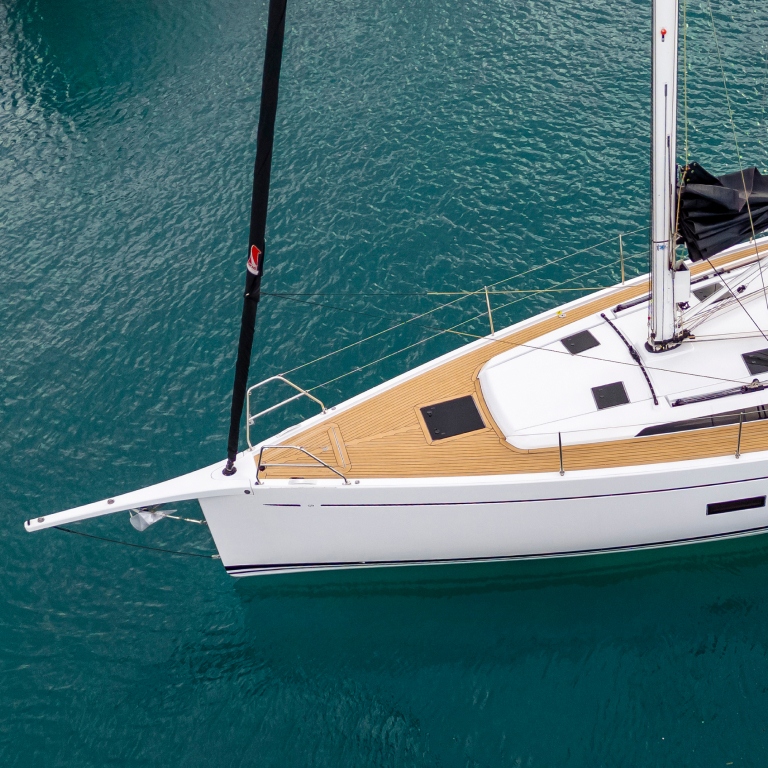 RACE, THE LEGACY OF A WORLD CHAMPIONSHIP RANGE
---
The Race version amplifies the competitive potential of a boat already geared to racing. In this version the deck plan has been adapted to optimize sail performance, including the addition of 2 winches, race bowsprit, a hydraulic backstay, jib tracks in transverse position and a recessed mainsail track. The standard draft is already designed from a racing point of view (IRC) with a depth of 2.4 meters, cast iron blade and lead torpedo. Also available on the GS 40 are two other keel options: the first 2.1 meters optimized for ORC competitions, the second shallow draft of only 1.85 meters. Both the race and performance versions include a stern platform that can be opened electronically, equipped with a ladder for easy boarding to the swim platform.
HIGH QUALITY FINISHES AND TIMELESS DESIGN
Going below deck you enter a luxurious and fresh space, always functional in its details. Wide, practical, efficient interiors both for cruising use and for moving with agility during regattas. The interior has also been designed to maximize the space between the living and galley areas. Relaxation and comfort for the owner and their guests when cruising can also meet the needs of the regatta sailors.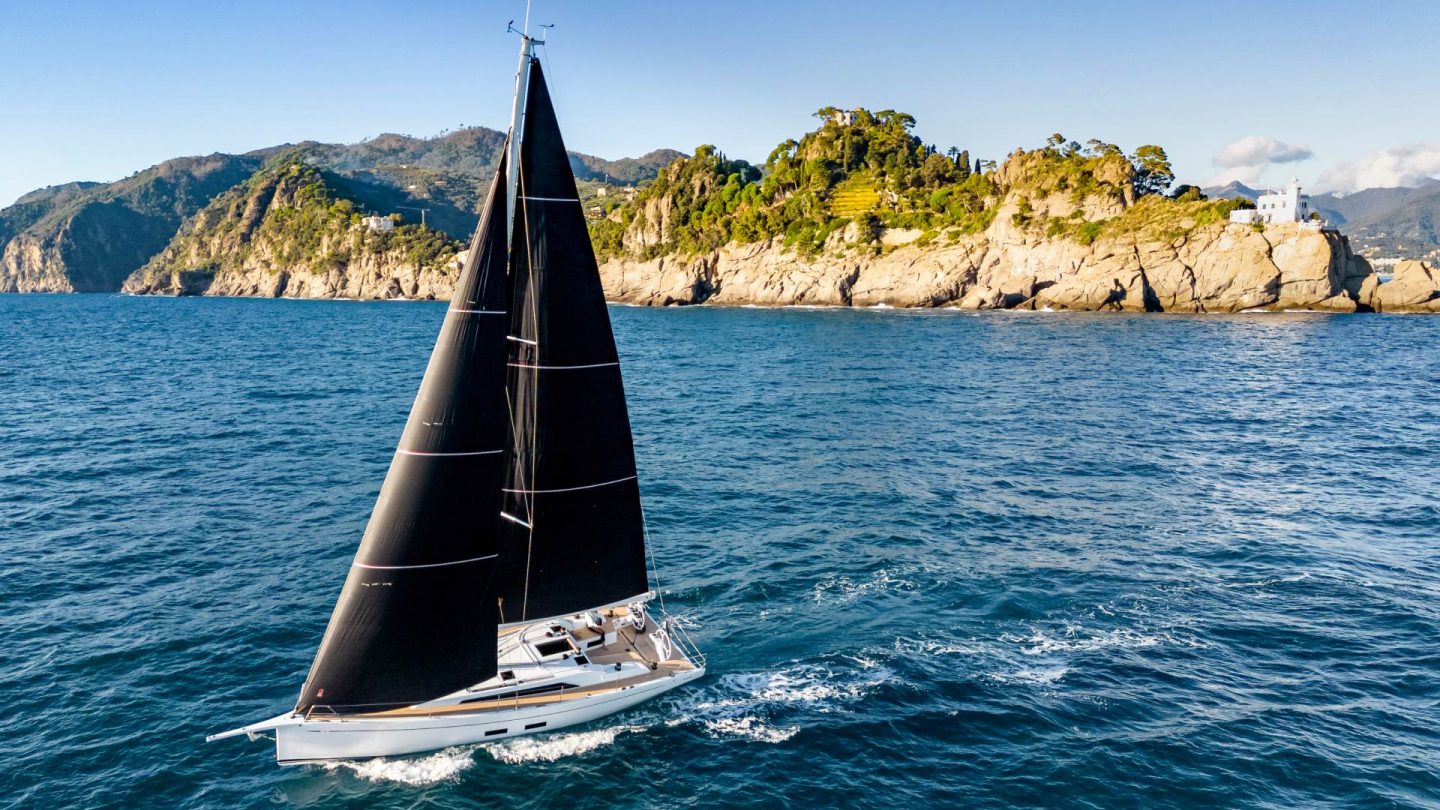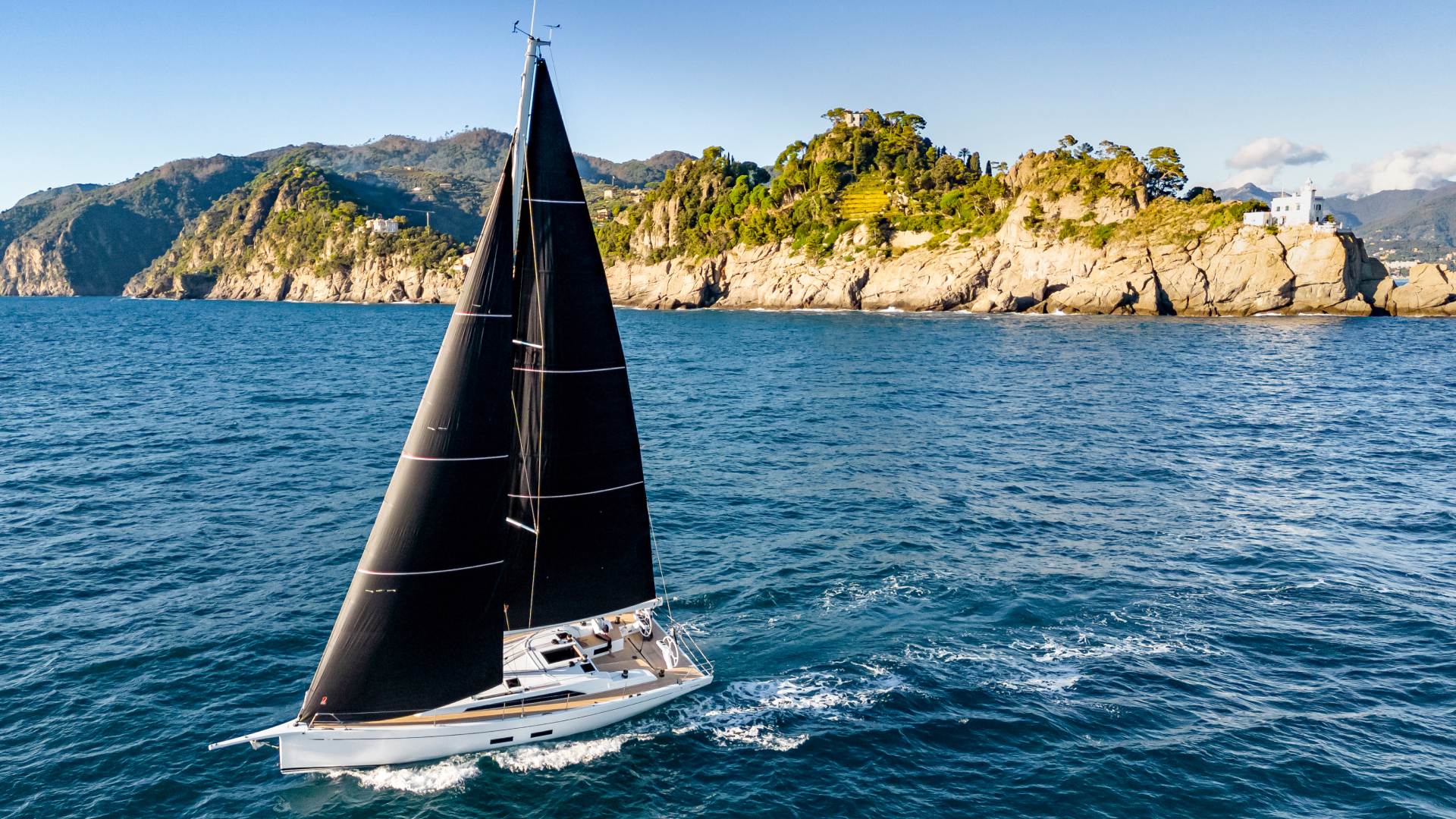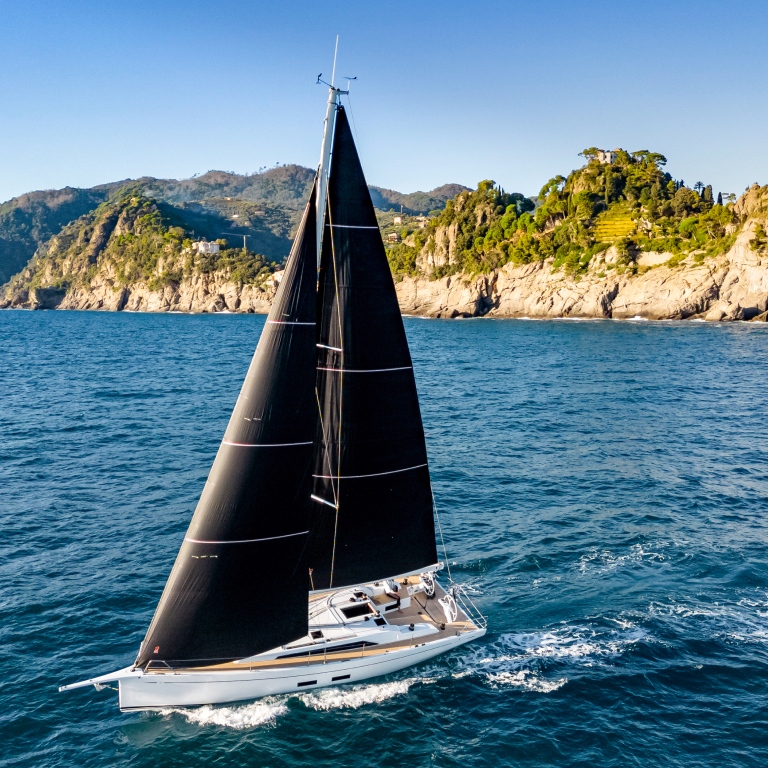 A SET UP WITH NO COMPROMISES
---
In the Standard version, we can find three cabins and a bathroom, plus a technical compartment dedicated to the stowage of racing equipment. On the other hand, the Optional version has three cabins and two bathrooms.
TOP VIEW GS 40 PERFORMANCE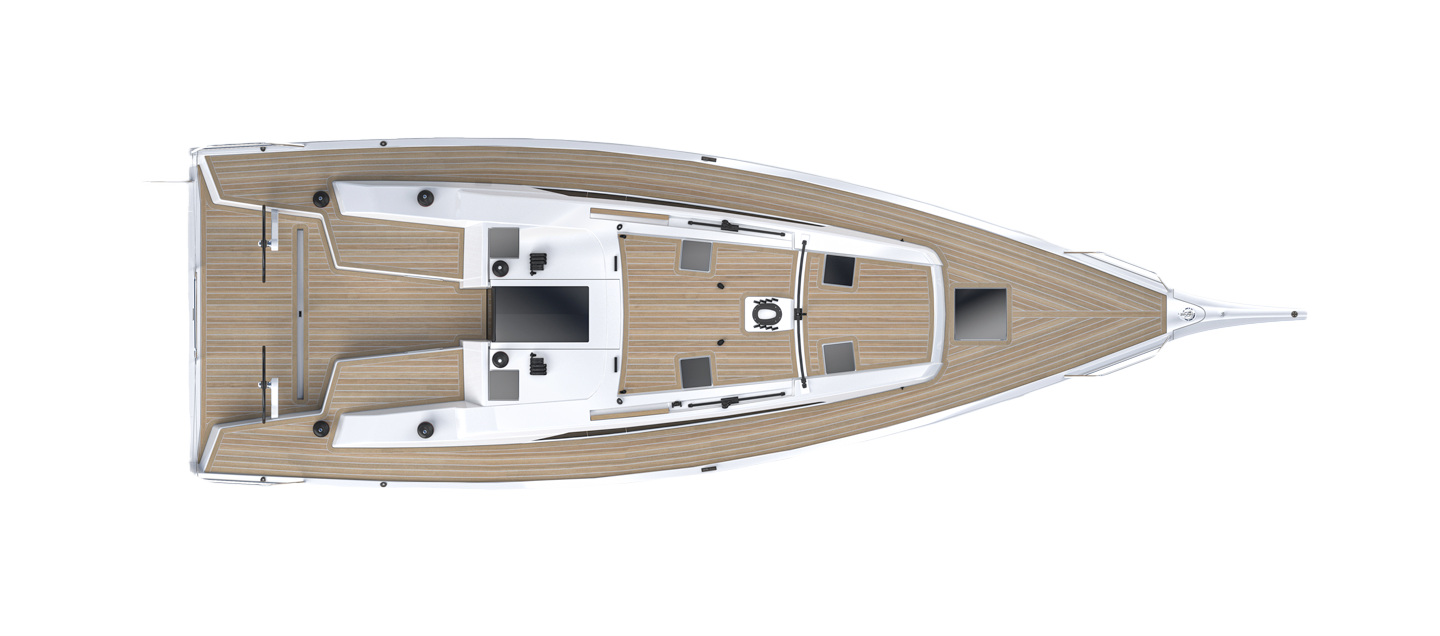 TOP VIEW GS 40 RACE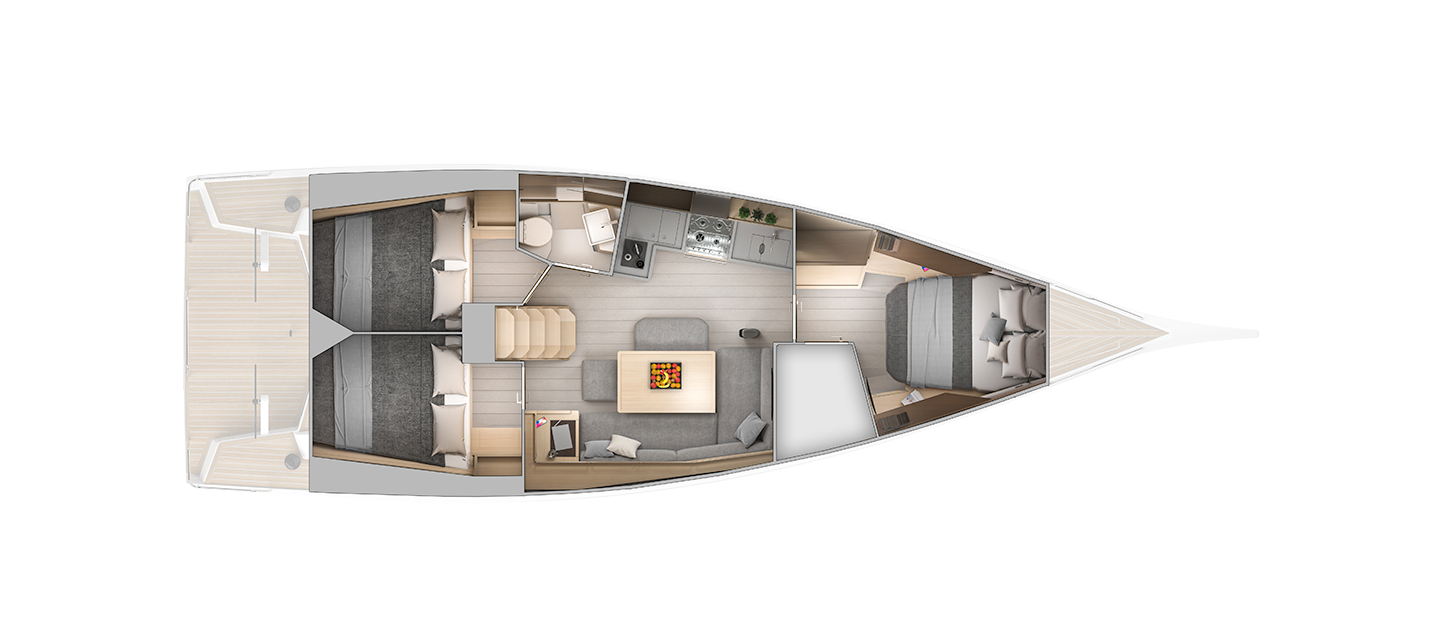 INTERIOR VIEW GS 40 STANDARD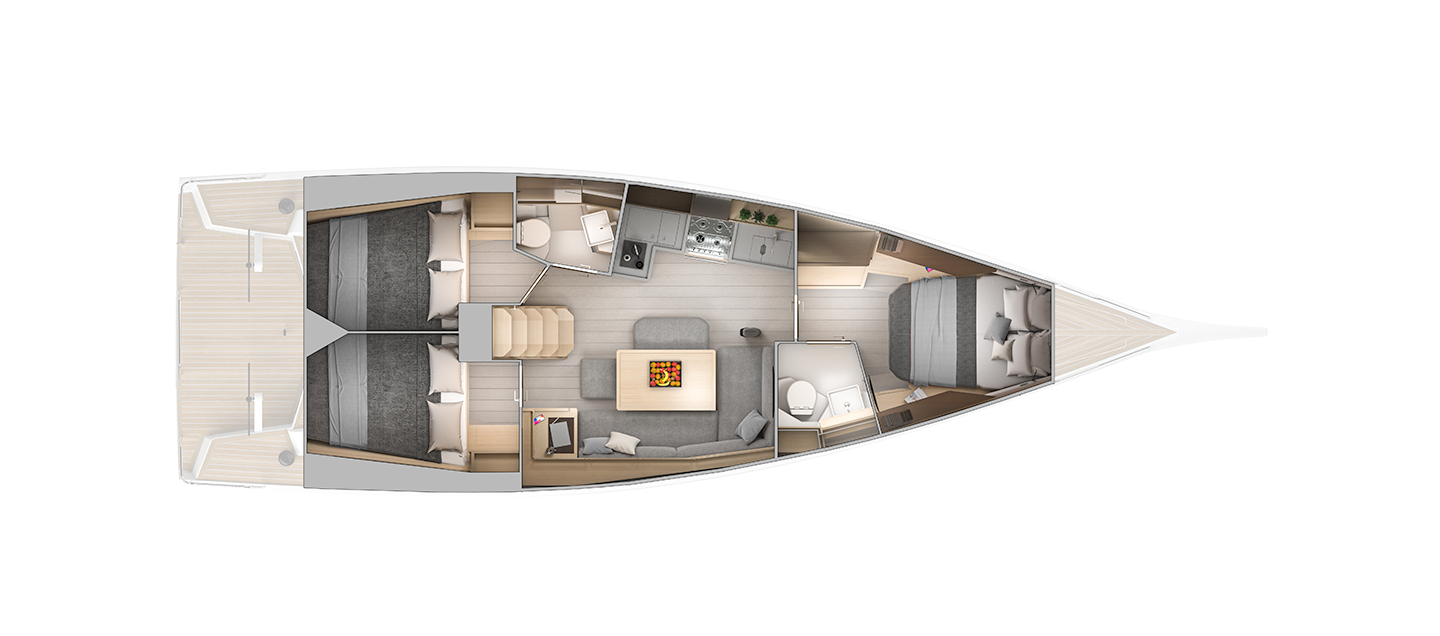 INTERIOR VIEW GS 40 OPTIONAL
---
TECHNICAL INFO
HULL LENGTh
11,90 m | 39,04 ft
Displacement
8,7 t | 17,400 LBS approx
Water tank
300 l | 79 US GAL
Max beam
4,07 m | 13,35 ft
ENGINE
30 HP (opt.50 HP)
Fuel tank
170 l | 45 US GAL
STANDARD DRAFT
2,40 m (opt. 2,10 m & 1,85 m)
Overall length | performance
12,90 m | 42,32 ft
gennaker area | performance
140 m² | 1507 ft²
MAINSAIL AREA | performance
46 m² | 495 ft²
self-tacking jib | performance
45 m² | 484 ft²
Overall length | race
13,50 m | 44,6 ft
gennaker area | race
160 m² | 1722 ft²
MAINSAIL AREA | race
50 m² | 538 ft²
race jib | RACE
45 m² | 484 ft²
---
About the GS 40
Naval architecture: Matteo Polli
Deck and Interior Design: Nauta Design
Shipyard: Cantiere del Pardo
Cantiere del Pardo S.p.A. all rights reserved. No part of this publication may be republished, systematically reproduced or transmitted in any form or by any means, including photocopying, recording, or by any information storage or retrieval system, without permission in writing from Cantiere del Pardo S.p.a., Forlì, Italy. The product represented is a unit with specific characteristics that may also be significantly different from the product that each customer may order. Consequently, Cantiere del Pardo S.p.A. does not guarantee that the product ordered will correspond to the unit represented here, as each product is characterized by its own particular technical specifications.
DISCOVER THE
GRAND SOLEIL WORLD