A UNIQUE INSIGHT INTO TRUE CRAFTSMANSHIP
A UNIQUE INSIGHT INTO TRUE CRAFTSMANSHIP
THE NEW GS 72 LONG CRUISE
---
The new Grand Soleil 72 follows the same path as the other Grand Soleil models offering a Long Cruise version as well. The Long Cruise version will be distinguished by its deckhouse characterized by a large 270° view window. In this version, the deckhouse will also be raised and enlarged compared to the Performance. Technically this will enable two beneficial features; one raising the flooring of the central part of the boat therefore increasing the walking area and second allowing several electrical and mechanical systems to be moved under the dinette area. In cockpit, entrance hatch and ladder will be moved laterally in order to obtain a C-shaped seating and in one line maintaining two large sundecks aft of benches which also characterize the Performance version. The LC version will have the whole dinette raised allowing owners and passengers to enjoy the view both in a sitting and standing position.
Internally, various solutions have been studied for Performance and Long Cruise versions both with the owner's cabin forward however with two different settings for the galley being aft or forward as well as providing different distribution solutions for the guest and crew cabins.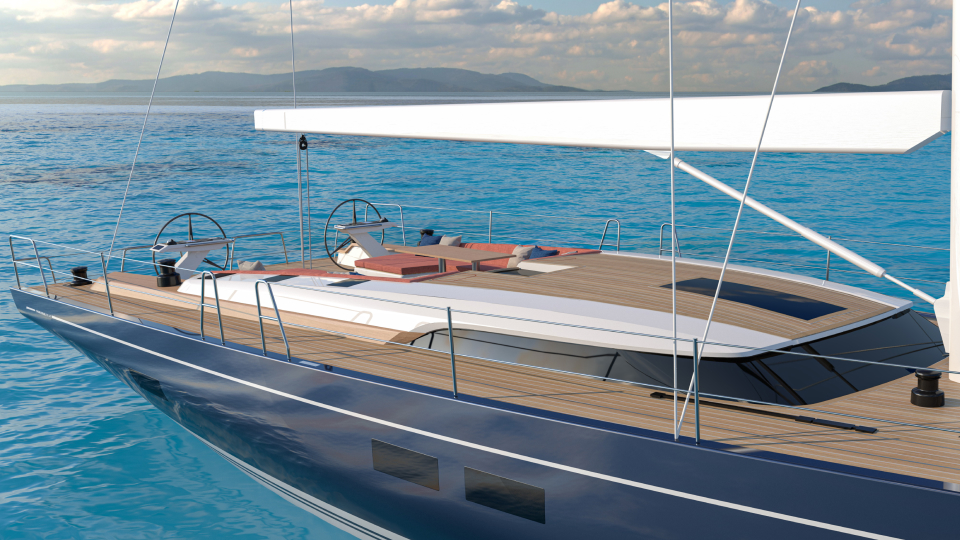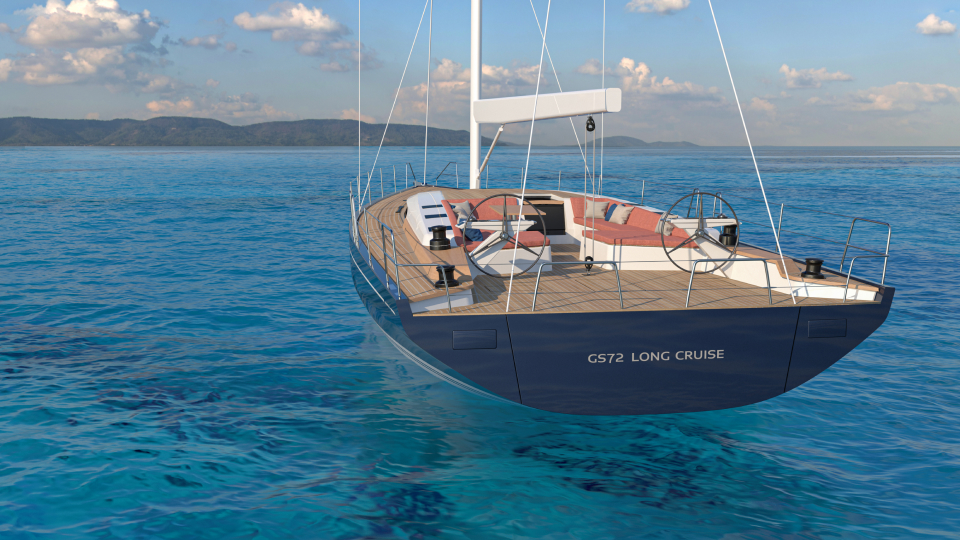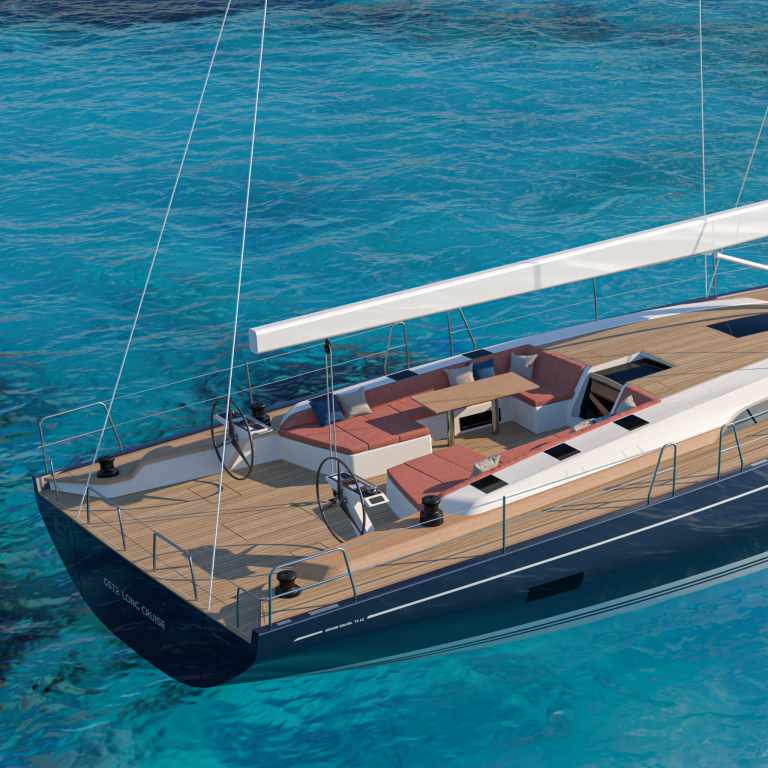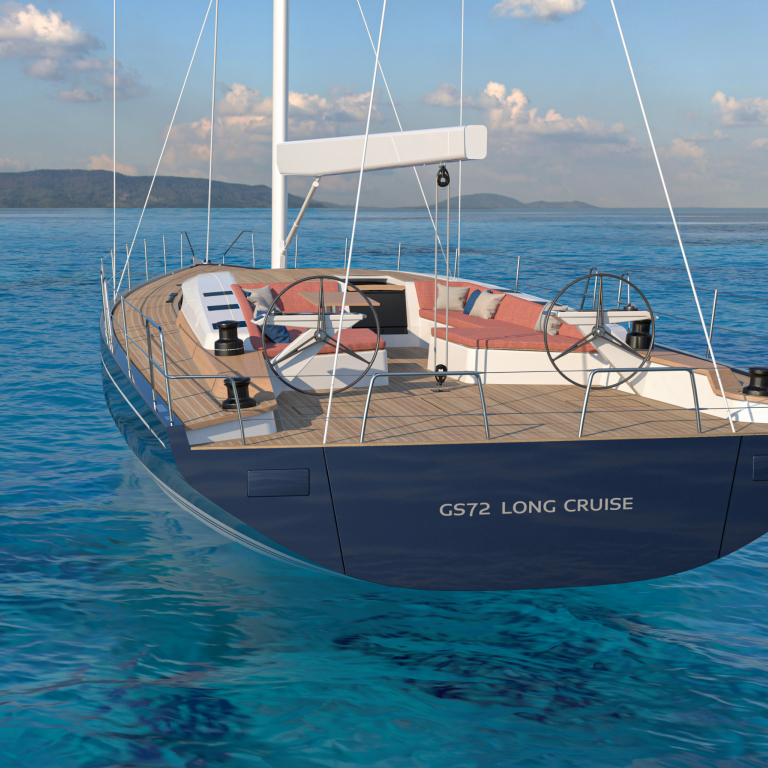 FUNCTIONALITY AND ATTENTION
TO DETAIL AT THE CORE
The layout of the interiors, according to Nauta's customary and acclaimed penmanship, is in perfect harmony with the geometry of the deck. Nauta has conceived, designed and refined every volume and every small detail of both deck and interiors in order to optimize all spaces and obtain a coherent, holistic interaction between exteriors and interiors. In the interiors, size, ergonomics, stowage, functions and quality of all fittings are set to super yacht standards. The design and the various palettes of the materials characterize the interiors with a sober, fresh, elegant and welcoming style.
Moving below deck through the companionway leads to Grand Soleil 72's living room, the beating heart of the yacht. To the left, you will find a cozy L-shaped sofa with a dining table that can comfortably accommodate 6 people. To the right is placed an elegant U-shaped sofa that extends to the chart area towards the bow with a wall-mounted dashboard and storage drawers underneath.
WALNUT INTERIORS LAYOUT
---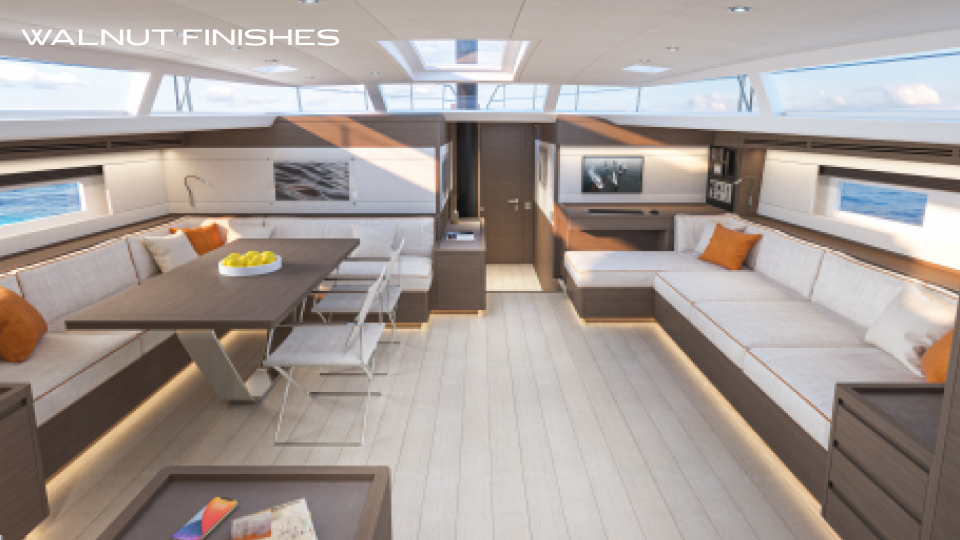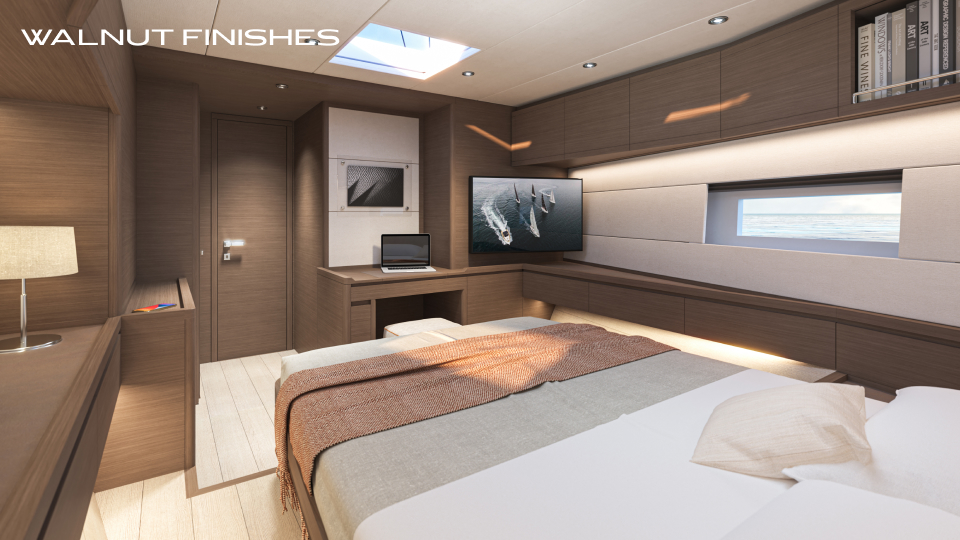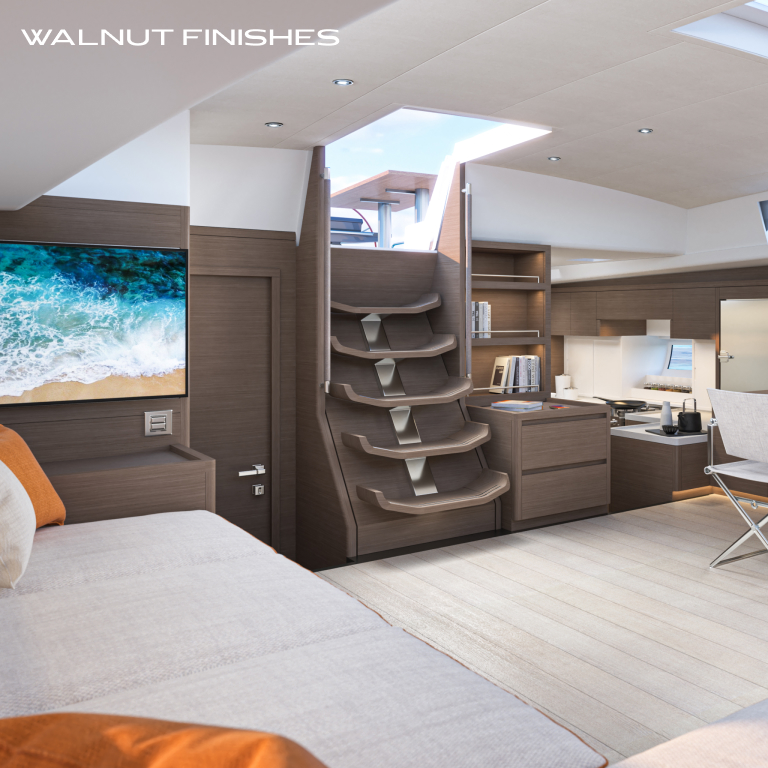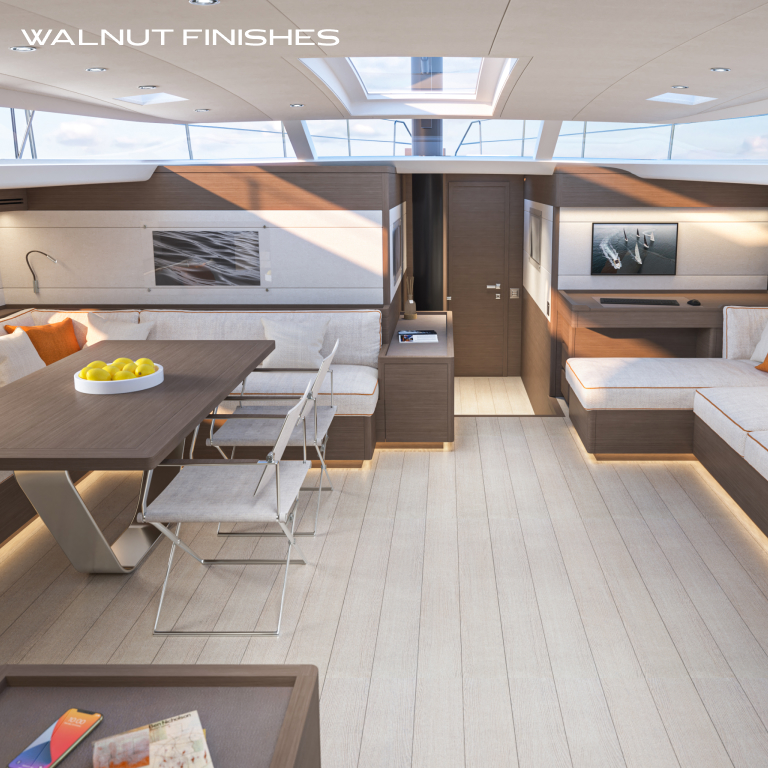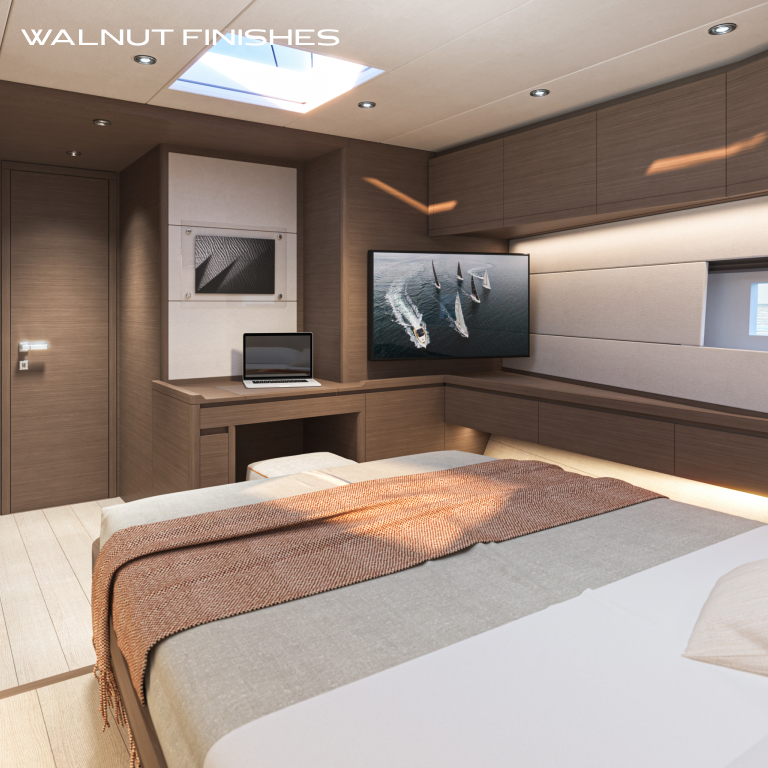 OAK INTERIORS LAYOUT
---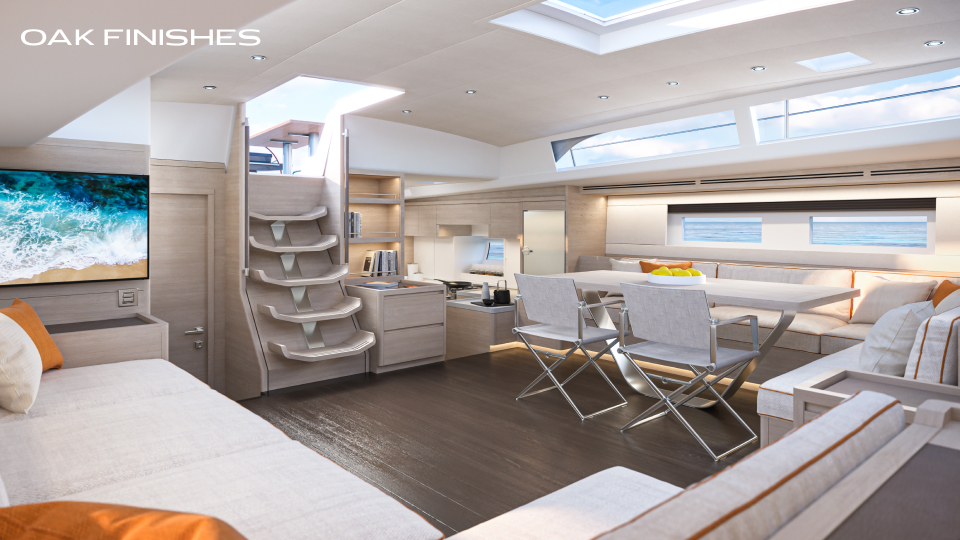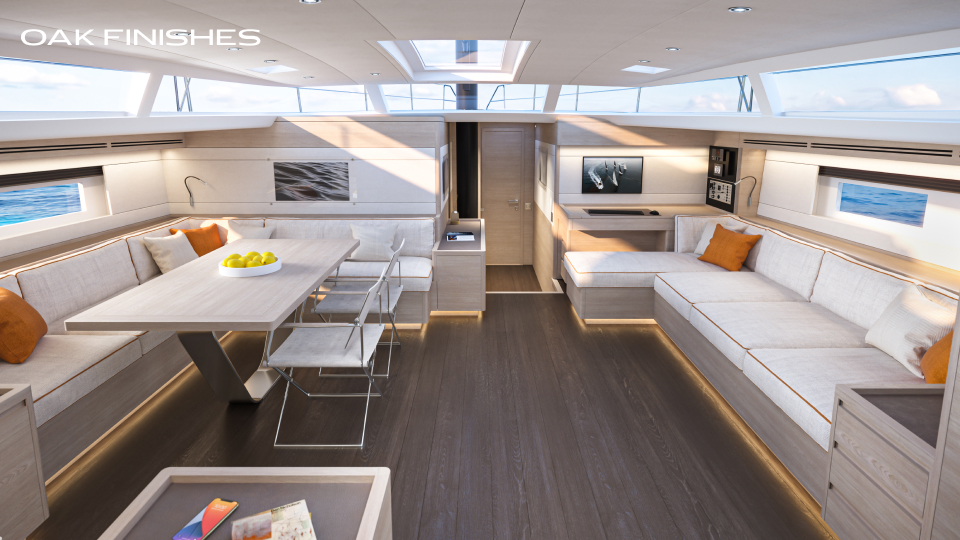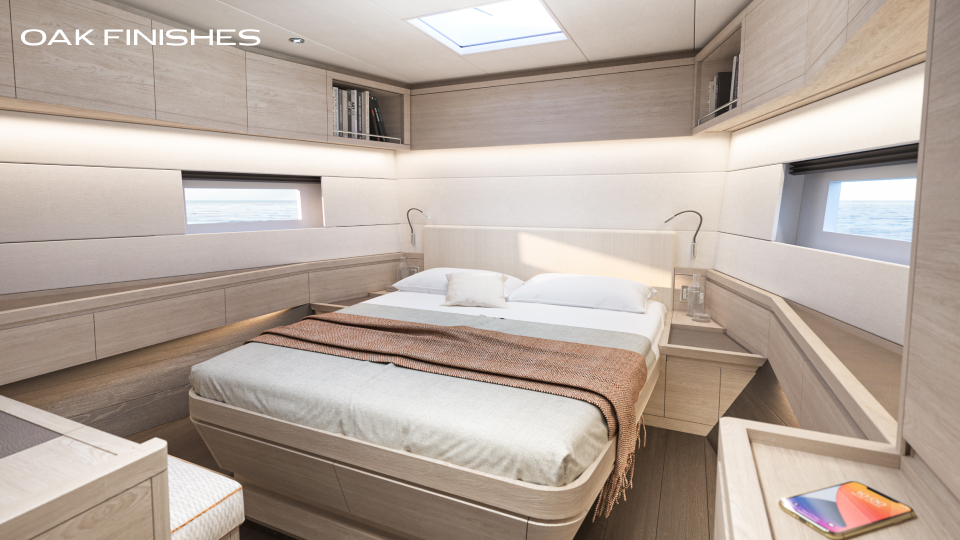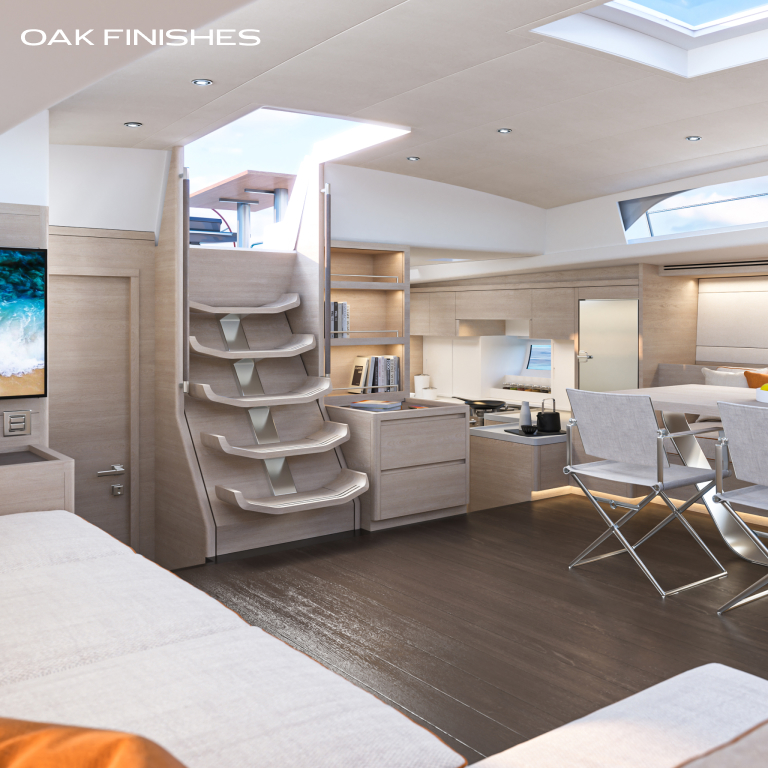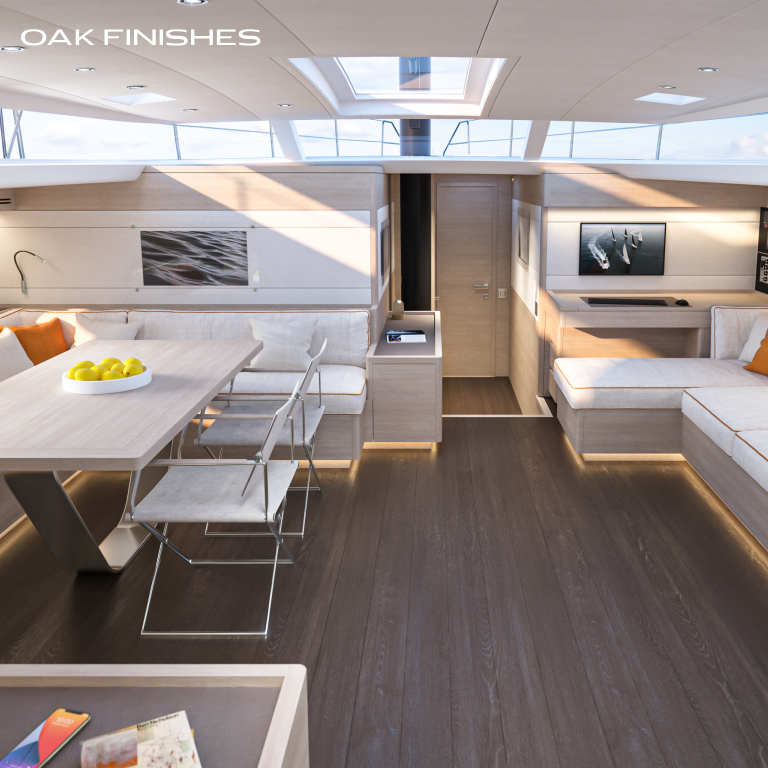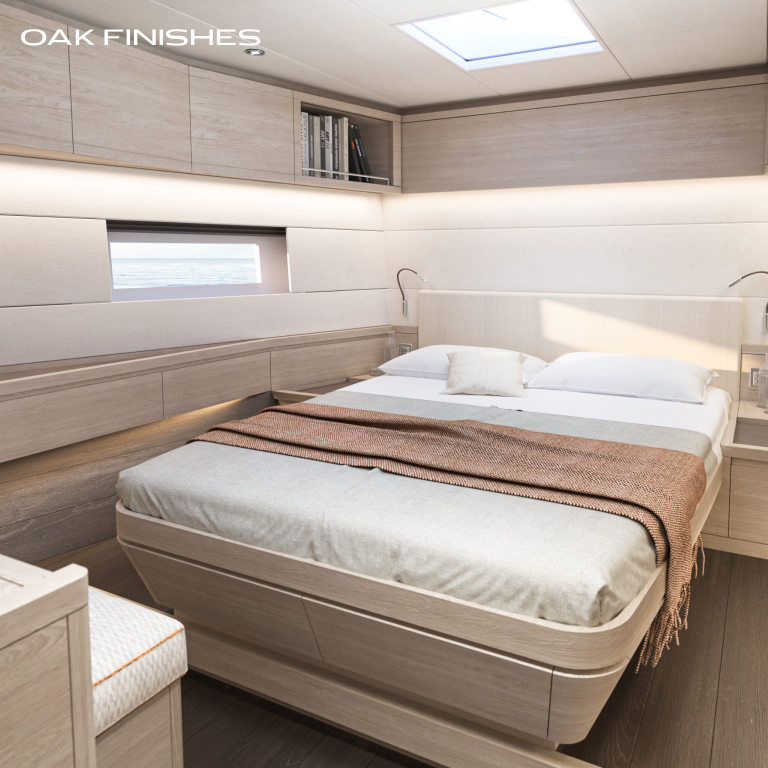 A MADE-TO-MEASURE
APPROACH
---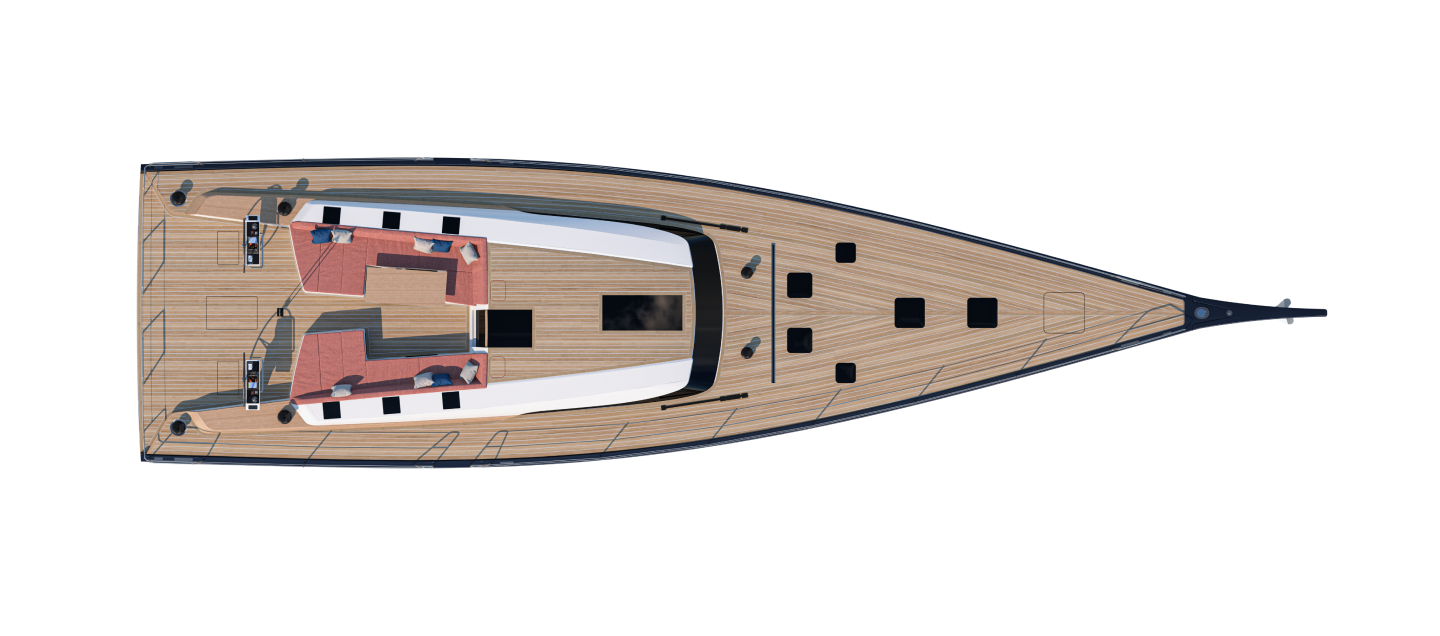 TOP VIEW GS 72 LONG CRUISE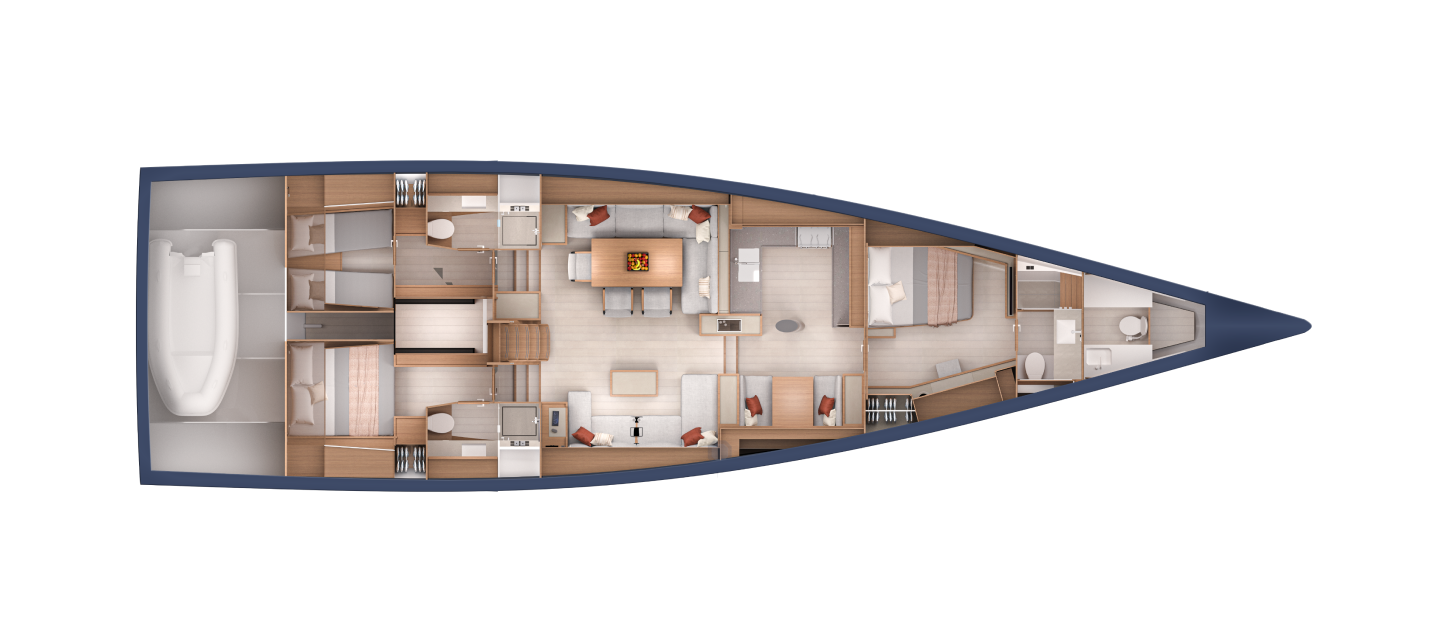 INTERIOR VIEW GS 72 LONG CRUISE
---
Cantiere del Pardo S.p.A. all rights reserved. No part of this publication may be republished, systematically reproduced or transmitted in any form or by any means, including photocopying, recording, or by any information storage or retrieval system, without permission in writing from Cantiere del Pardo S.p.a., Forlì, Italy. The product represented is a unit with specific characteristics that may also be significantly different from the product that each customer may order. Consequently, Cantiere del Pardo S.p.A. does not guarantee that the product ordered will correspond to the unit represented here, as each product is characterized by its own particular technical specifications.
SCOPRI IL MONDO
GRAND SOLEIL