A UNIQUE INSIGHT INTO TRUE CRAFTSMANSHIP
A UNIQUE INSIGHT INTO TRUE CRAFTSMANSHIP
THE NEW GRAND SOLEIL 72
PERFORMANCE
---
Performance, design, innovation: the extensive construction experience of the Forlì-based shipyard is combined with the development of innovative solutions that place increasing emphasis on sustainability and energy efficiency. The new Grand Soleil 72 Performance will be a yacht developed according to the needs of those owners who appreciate a made-to-measure approach, to live their adventures in comfort, safety and autonomy in the utmost respect of the marine habitat. The new Grand Soleil 72 Performance will represent the pinnacle and synthesis of Grand Soleil's shipbuilding experience. The aim: to launch a spacious boat to guarantee ample accommodation and comfort on board, while maintaining high levels of performance.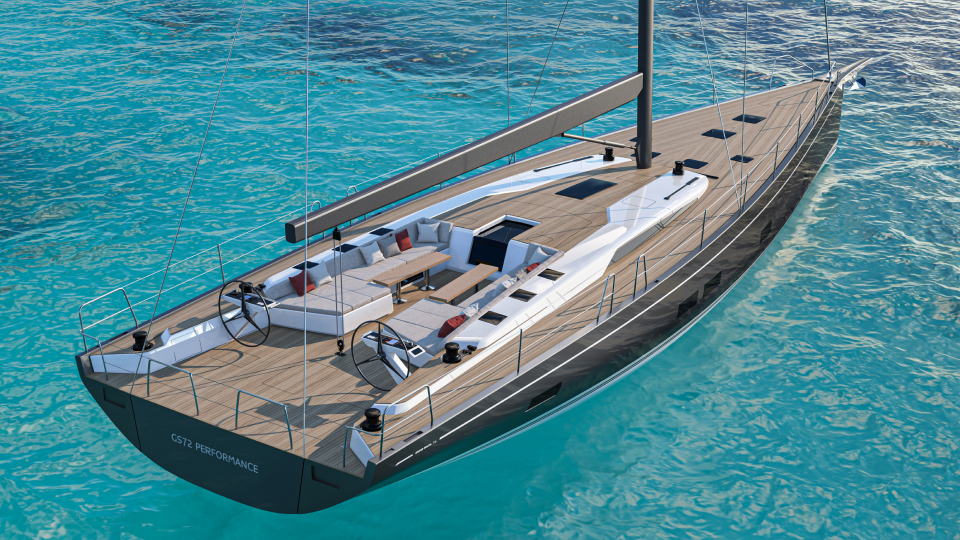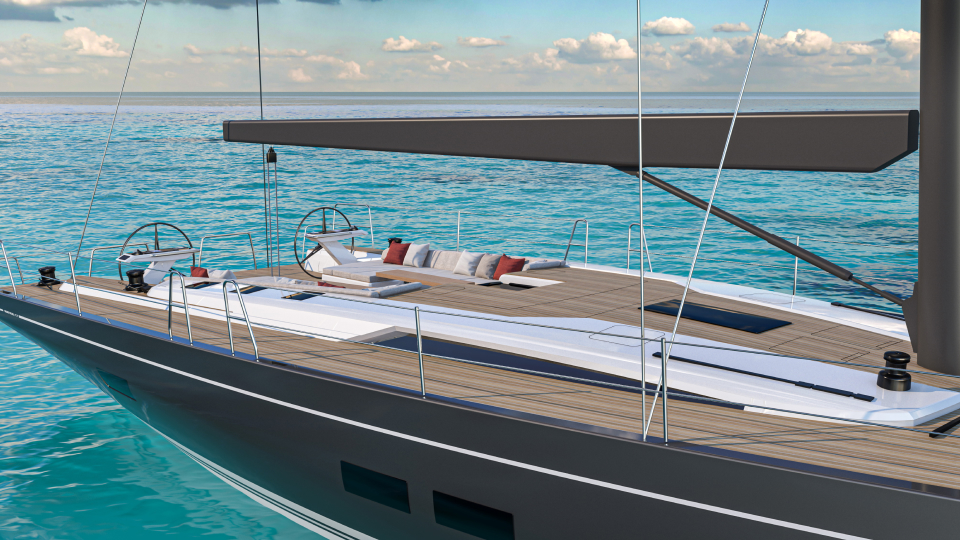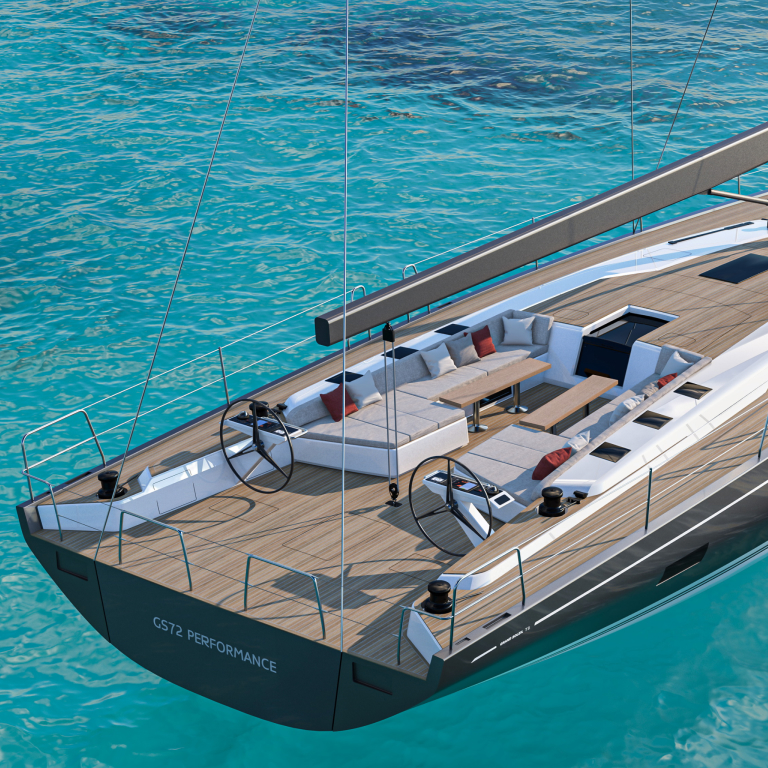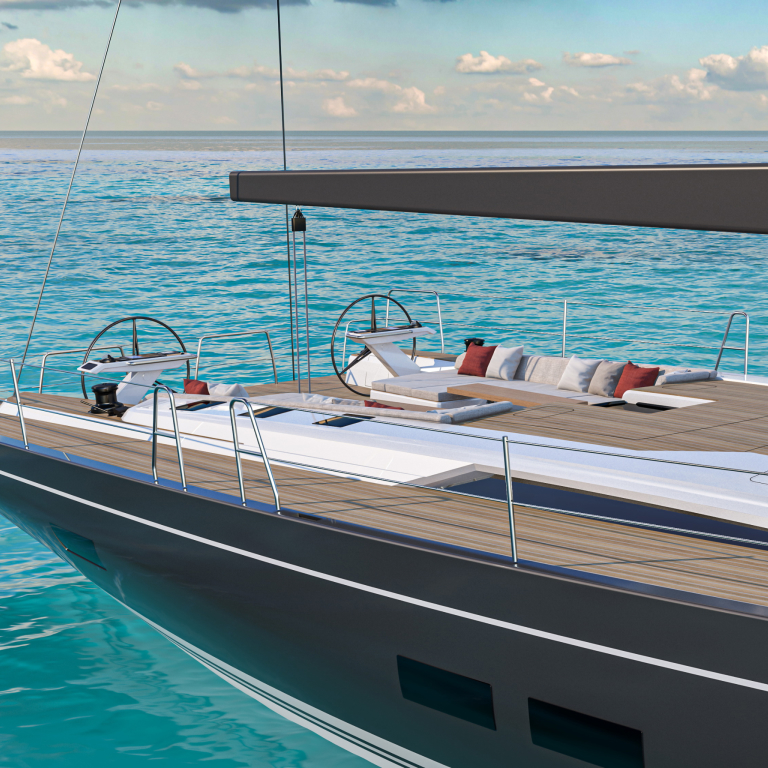 GRAND SOLEIL 72 IN THE MAKING: DESIGN, FUN, AND PERFORMANCE
---
We are very proud about the way in which the work keeps progressing, that's why we'd like to update you with some pictures demonstrating a few steps of what it takes to project an incredible Grand Soleil Yacht. Offering undeniable performance we cannot wait for you to try it out. Stay tuned for more details!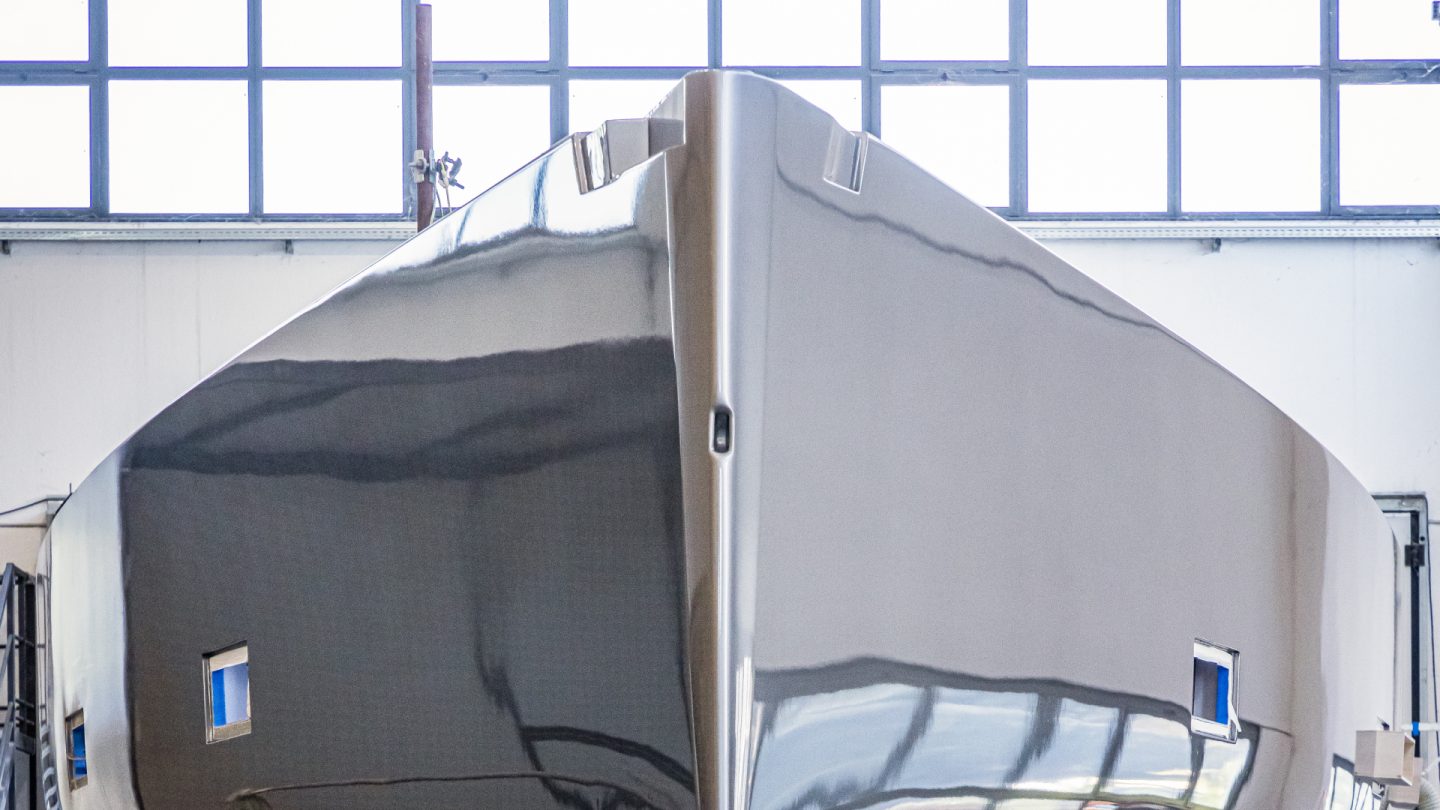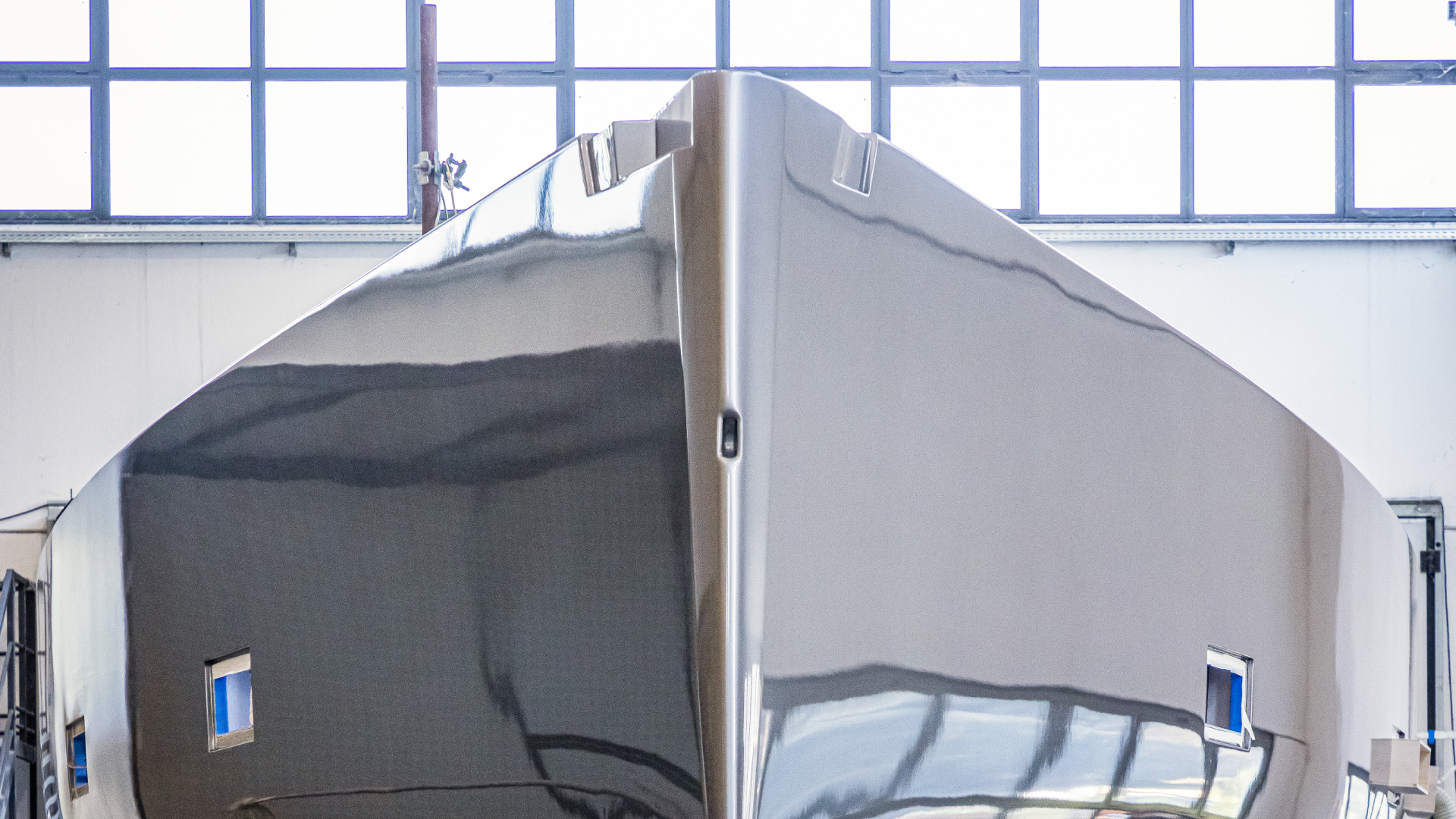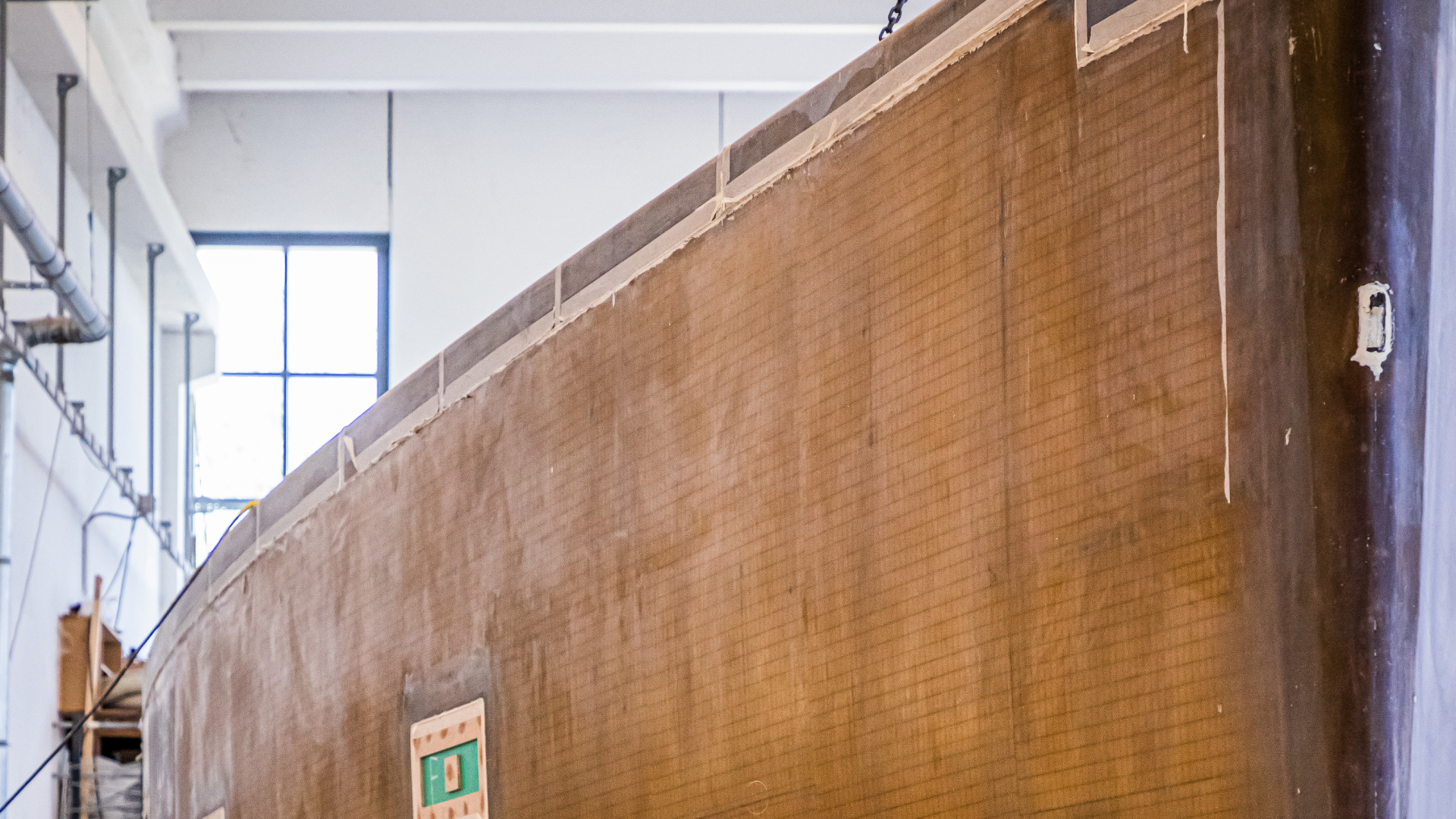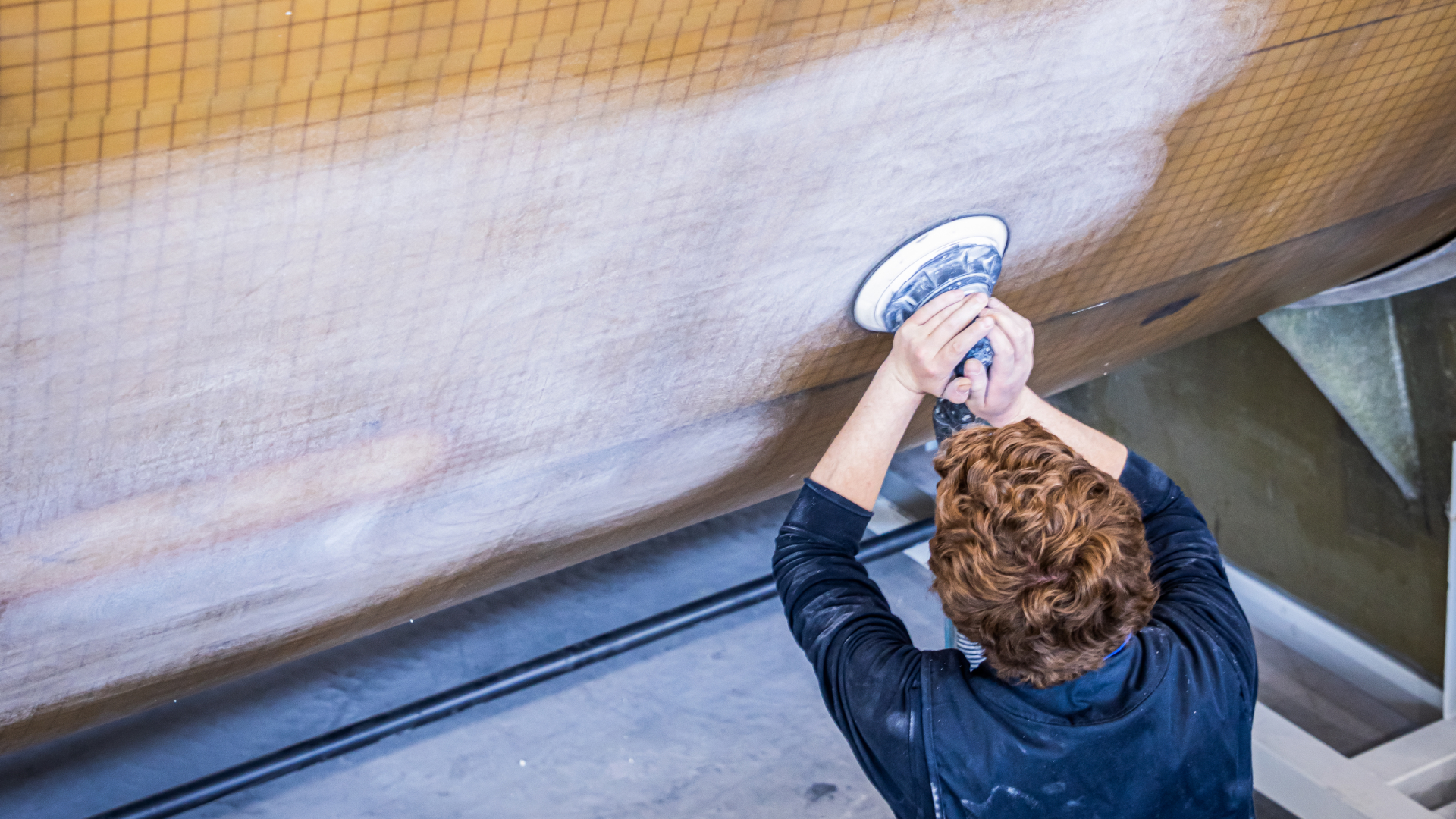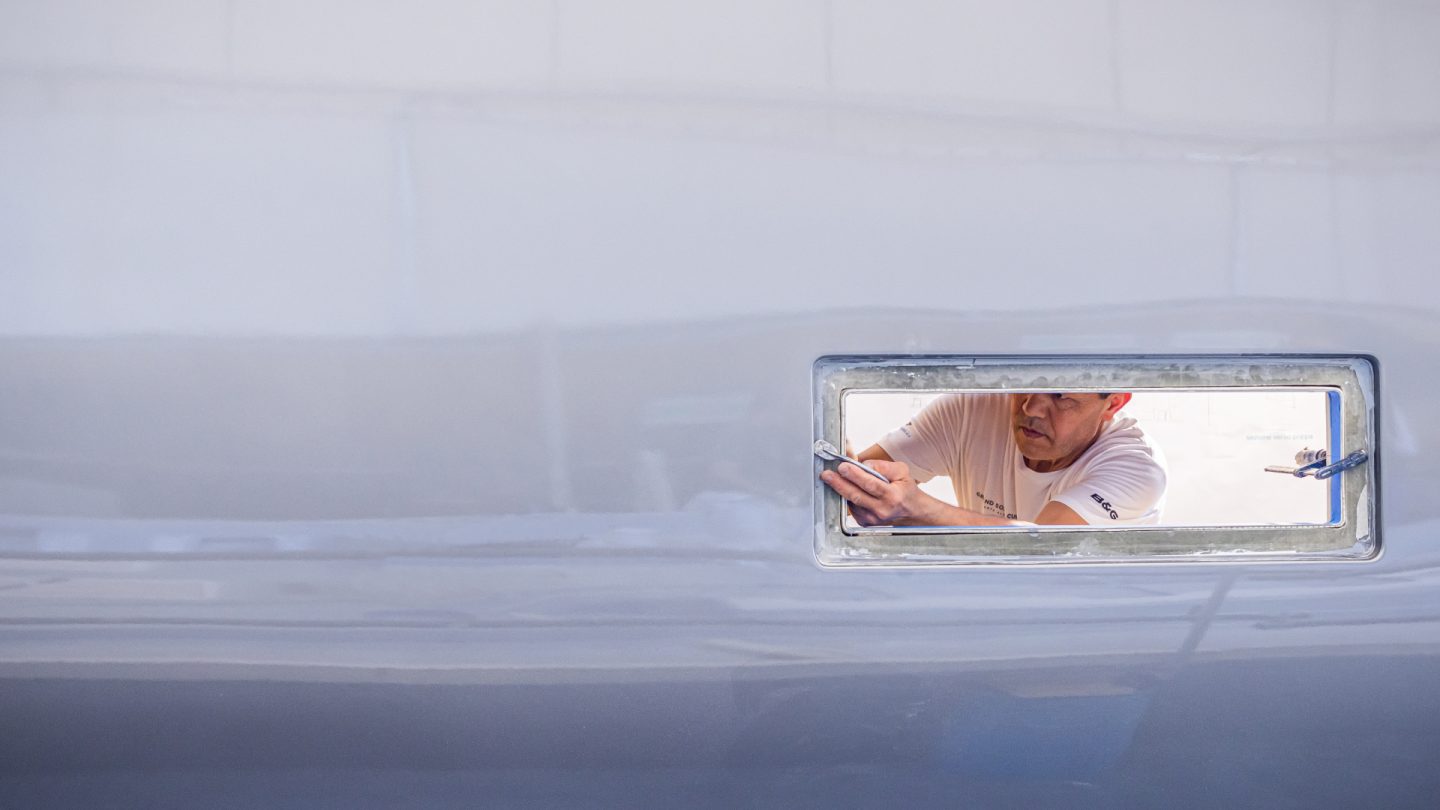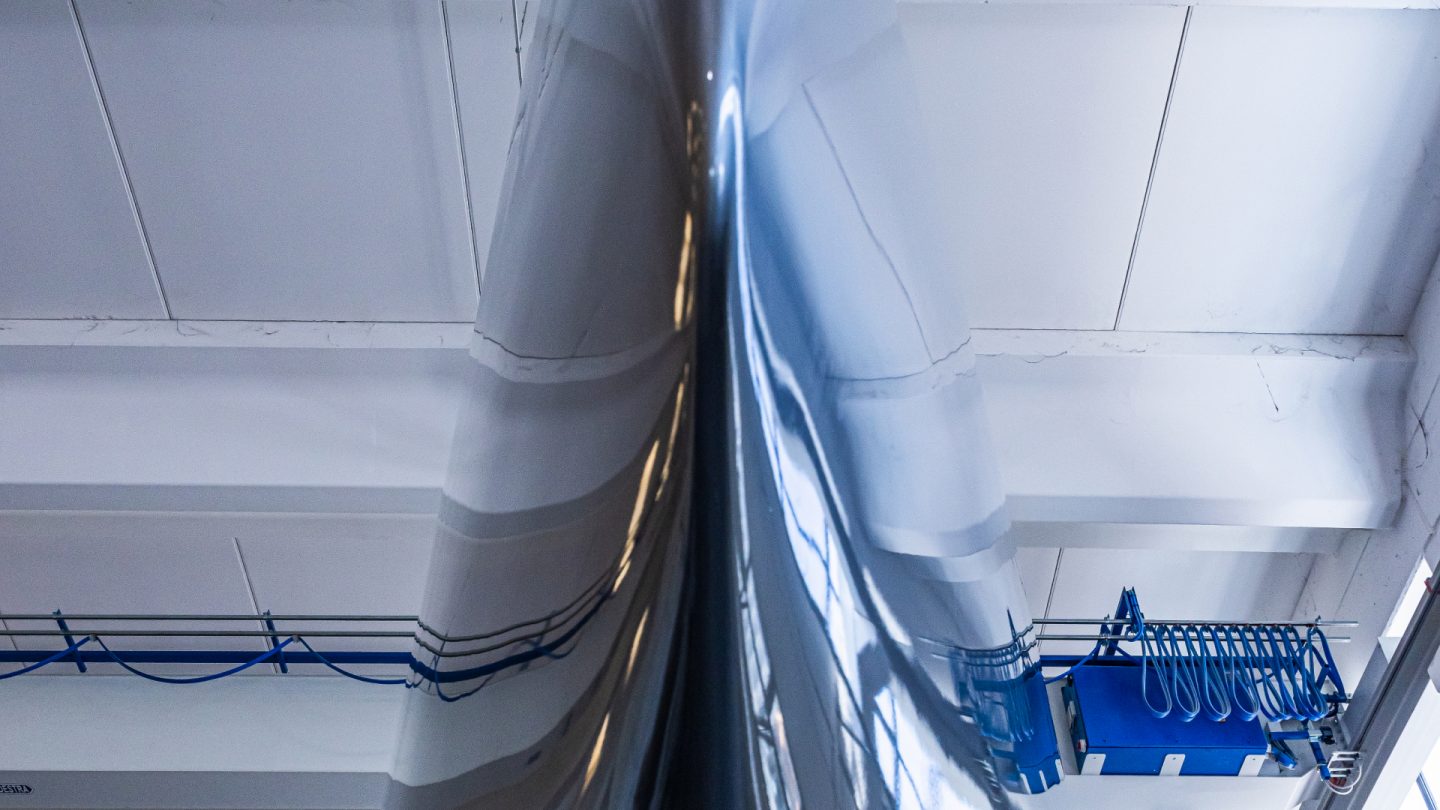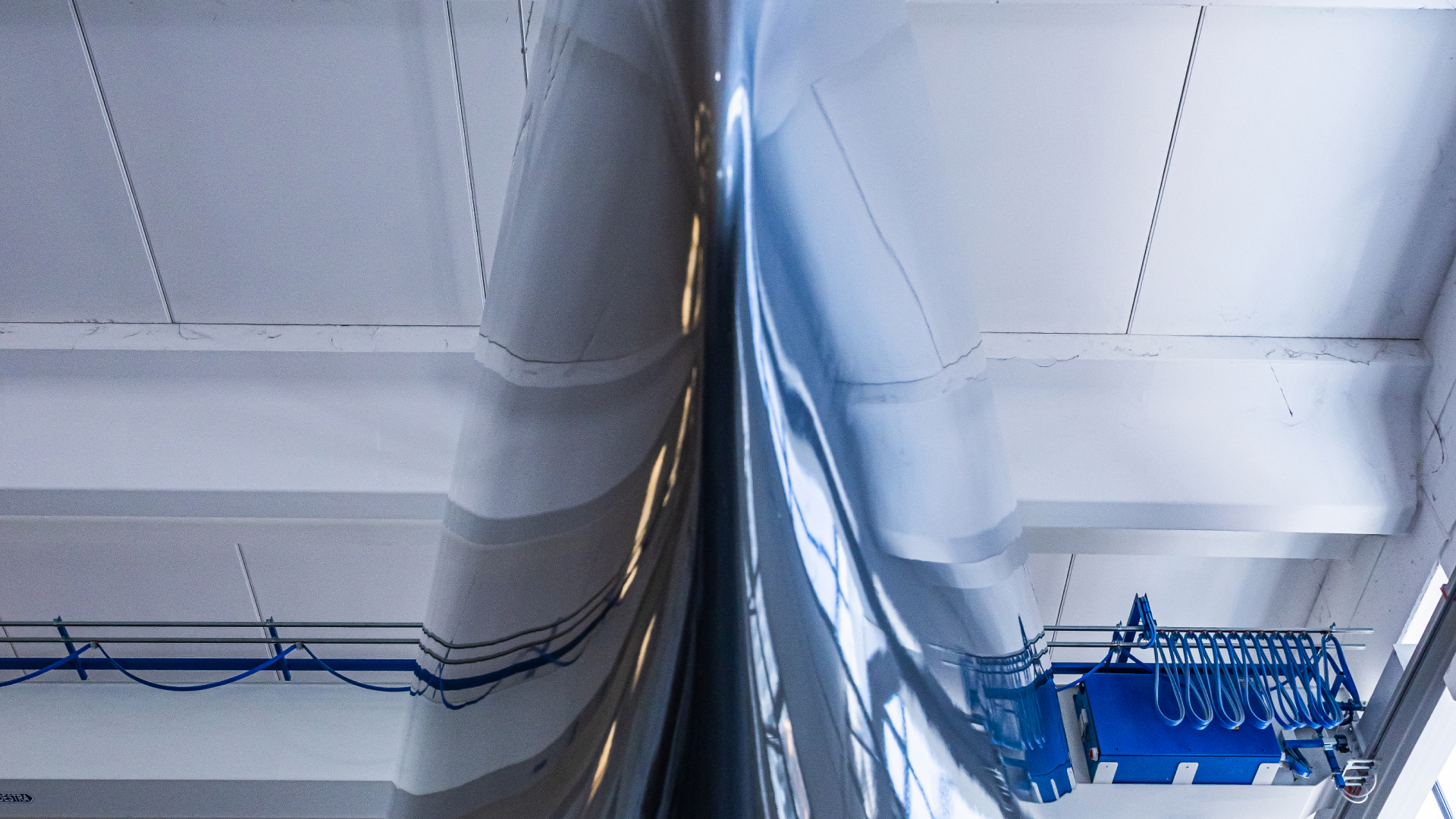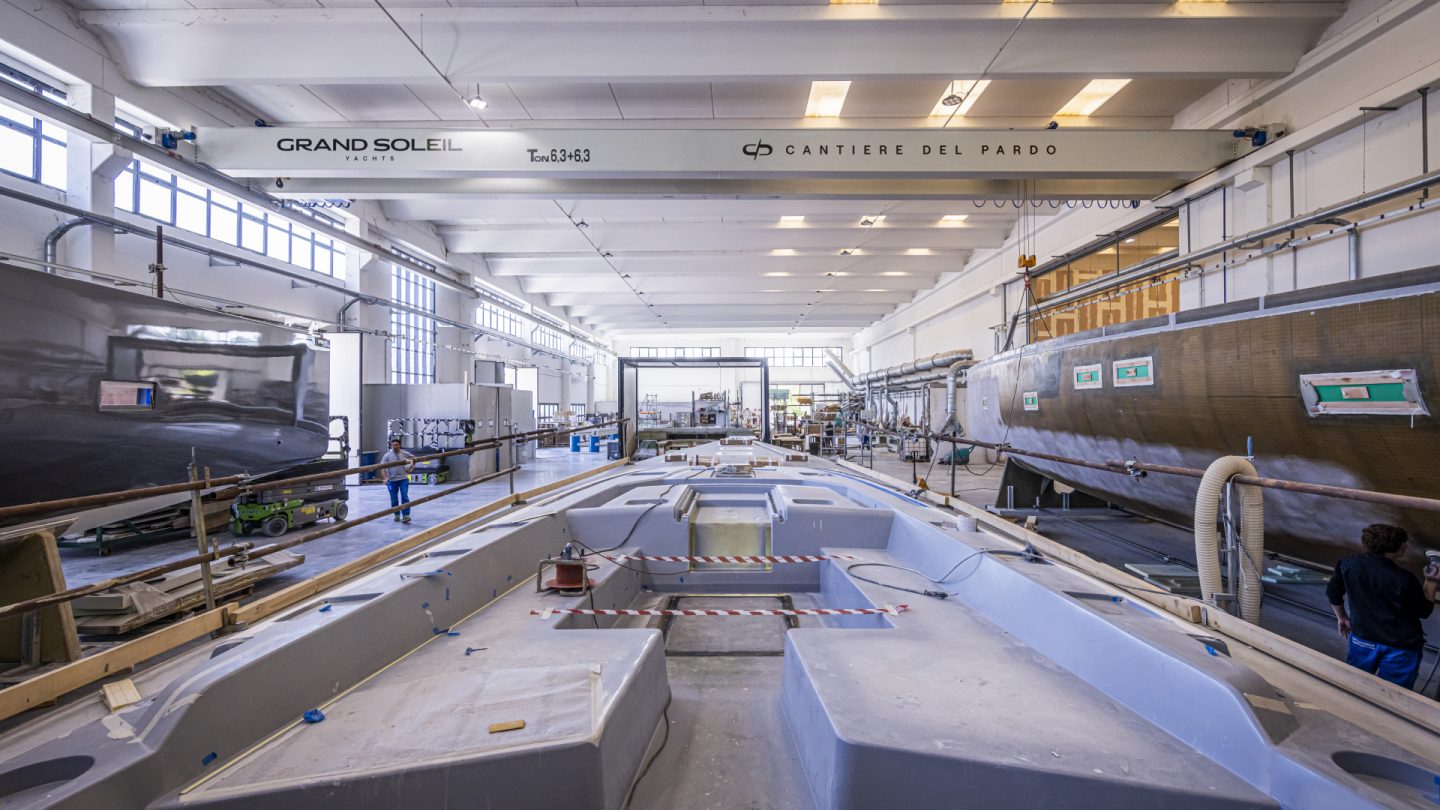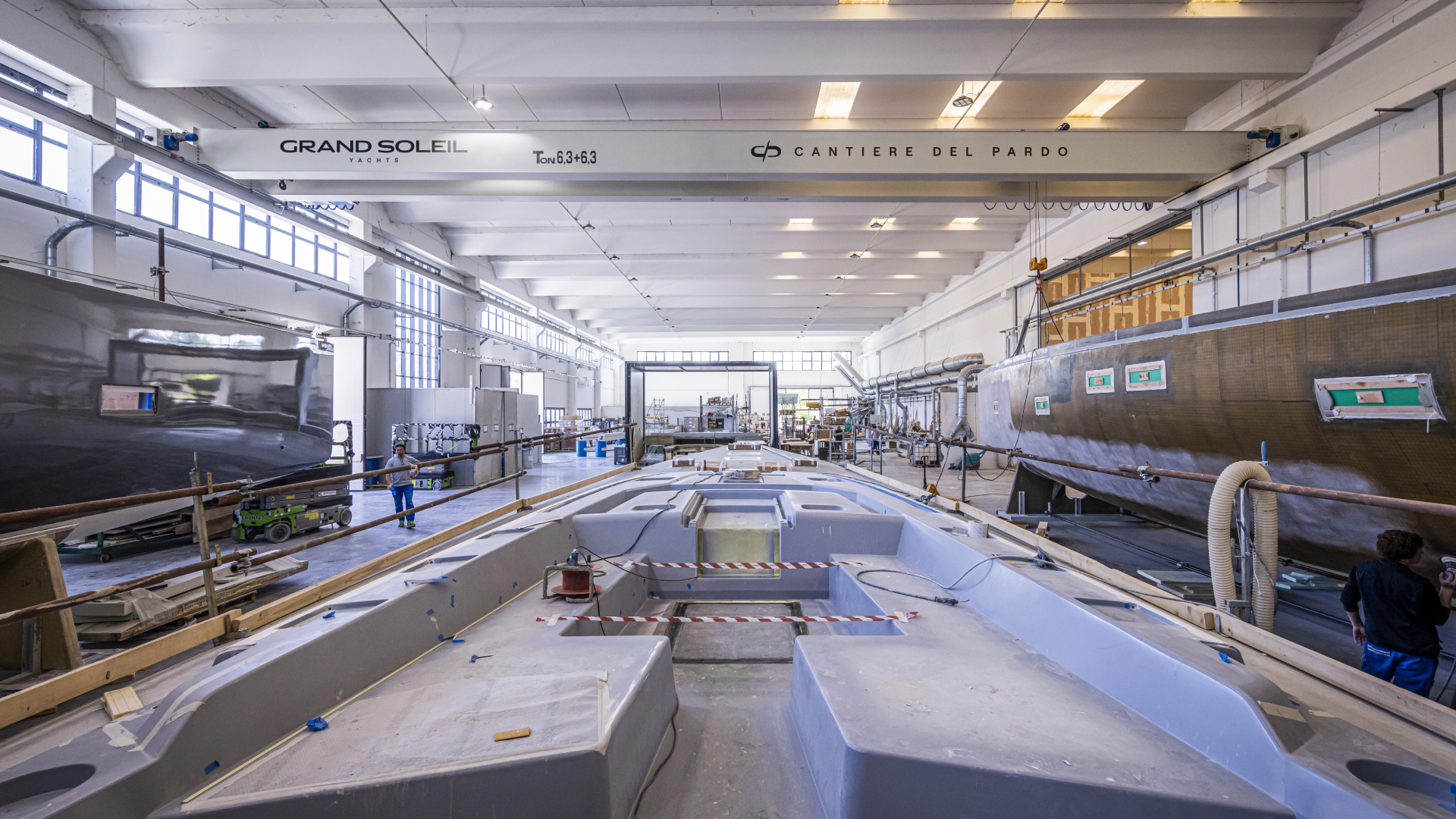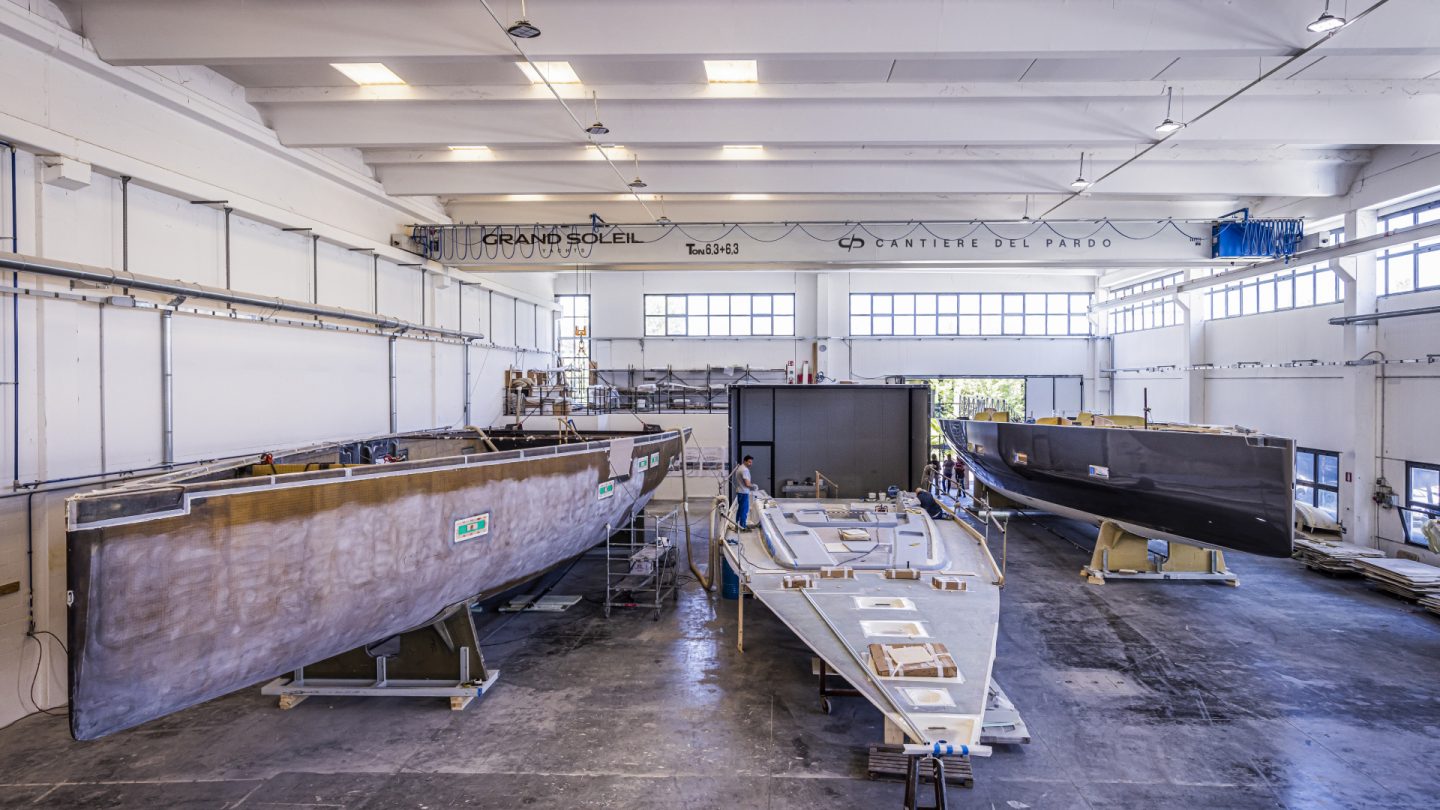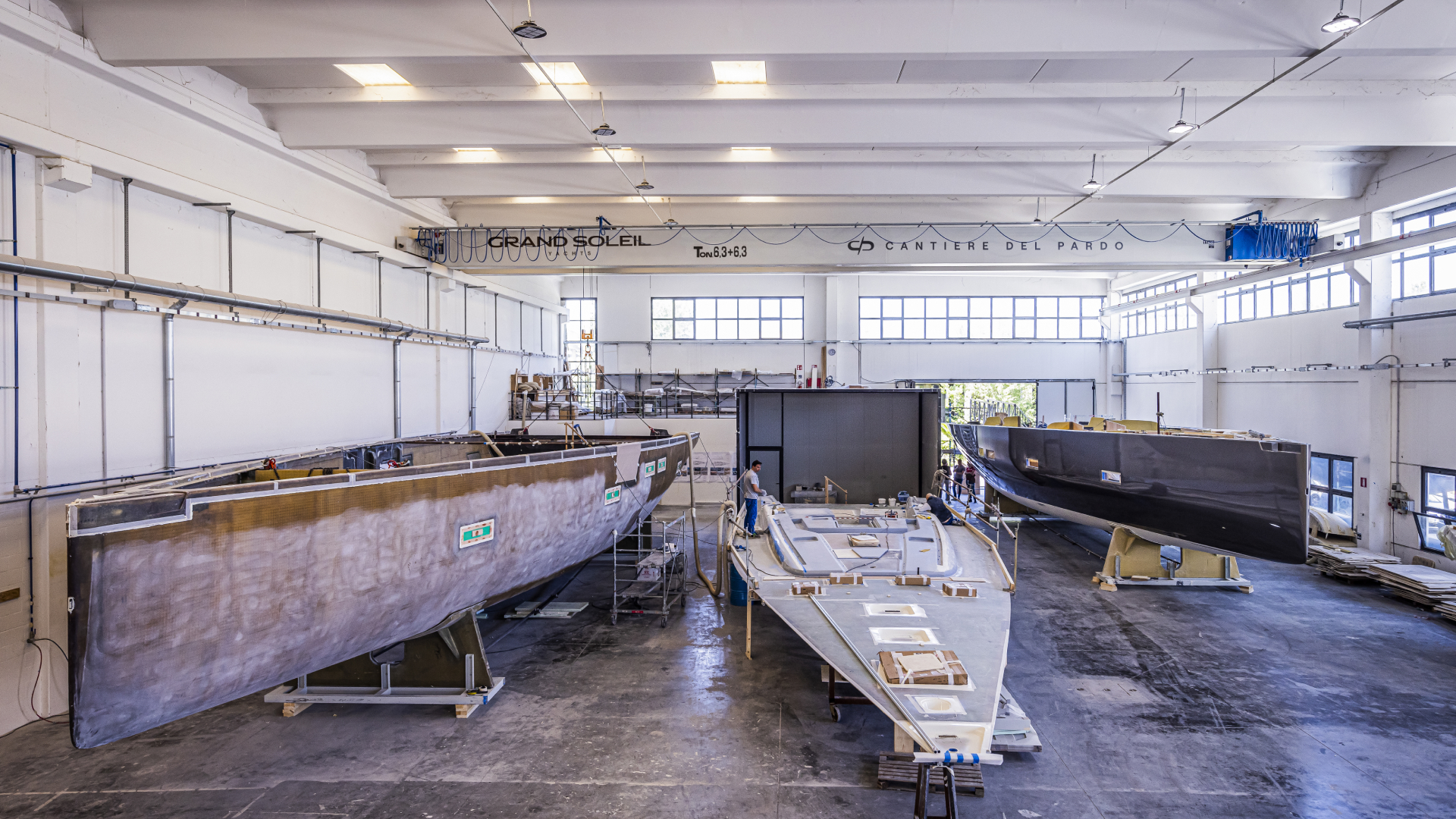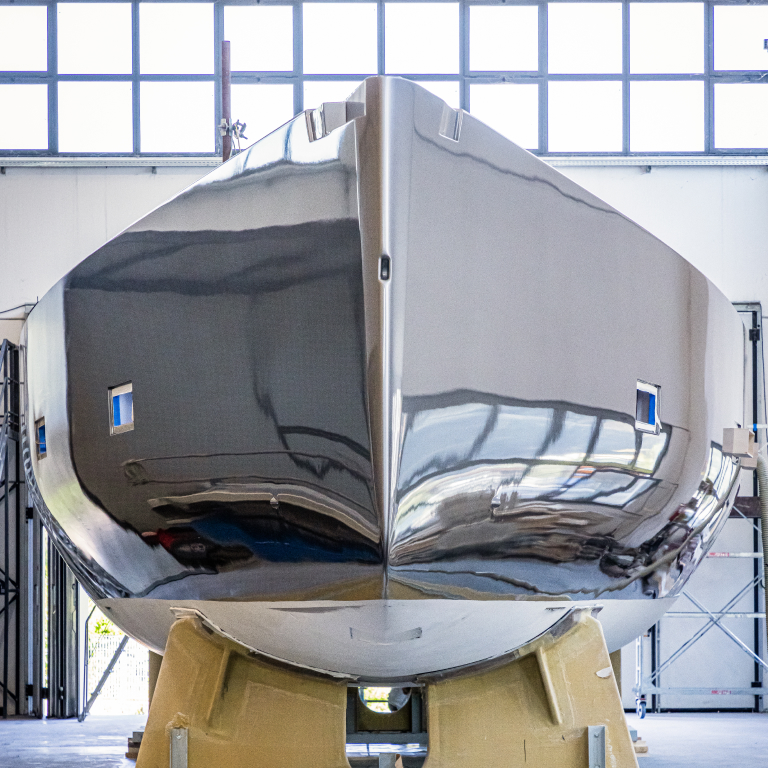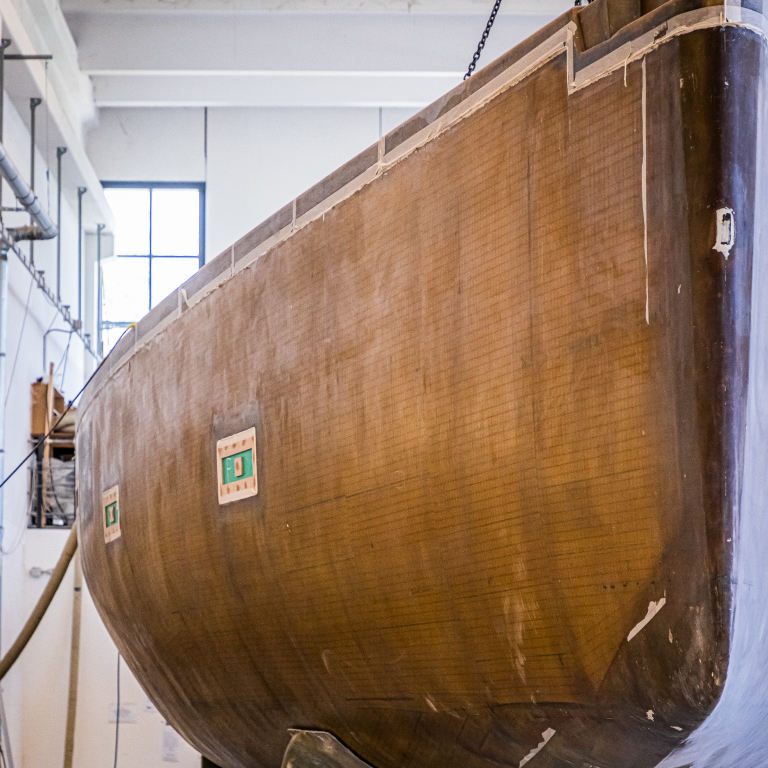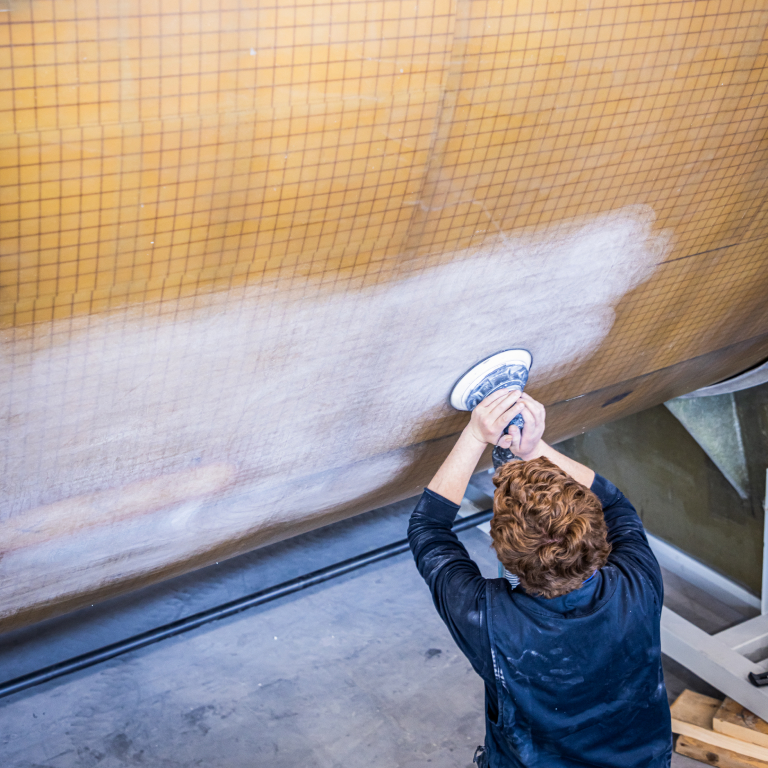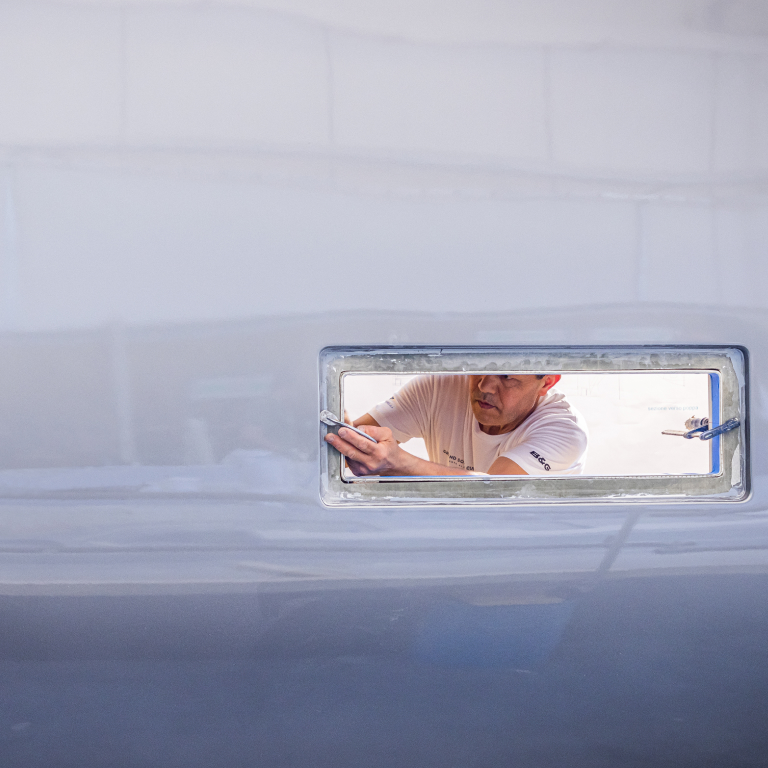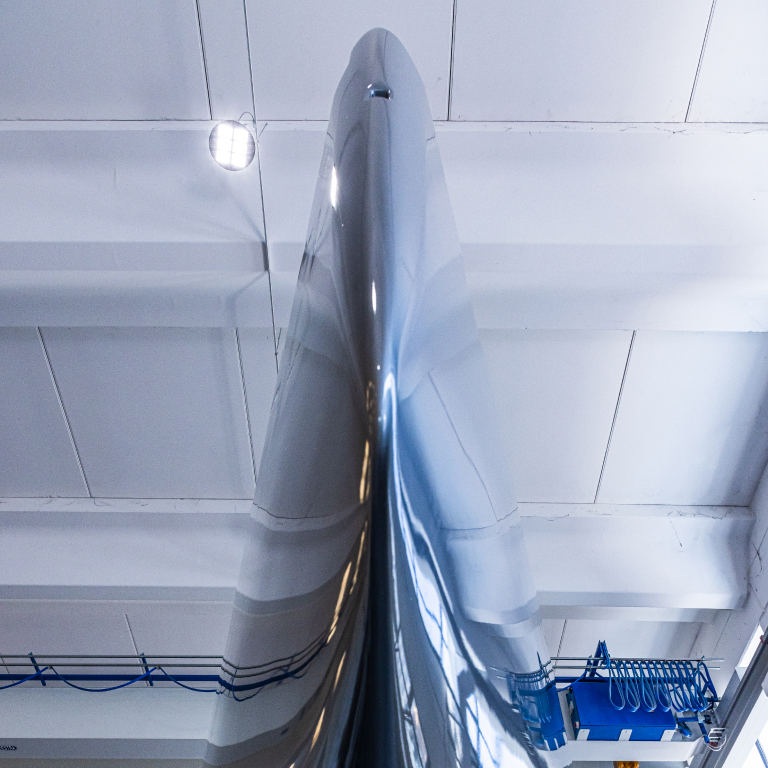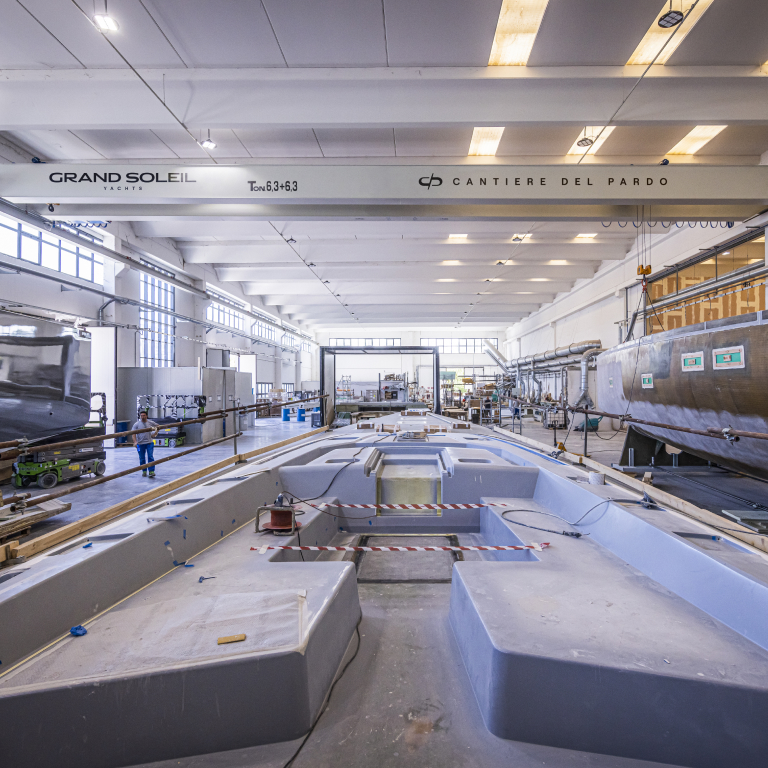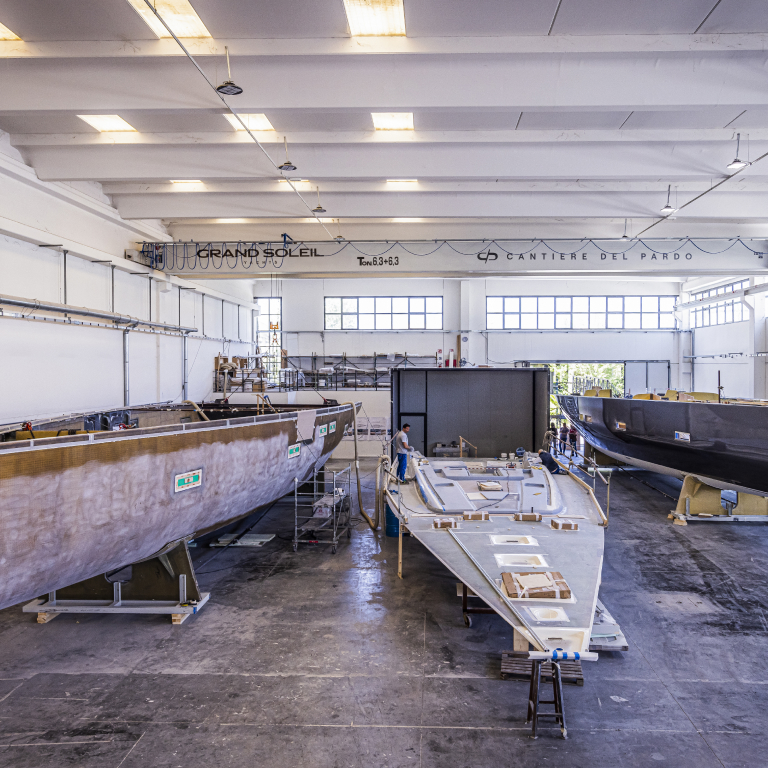 GREENER SAILING
---
The Grand Soleil 72 Performance, like all Cantiere del Pardo yachts, strives for a responsible and sustainable goal for the marine environment in which it will sail. Both the choice of construction materials and the design used to assemble them aim at the lowest environmental impact and the highest degree of recyclability.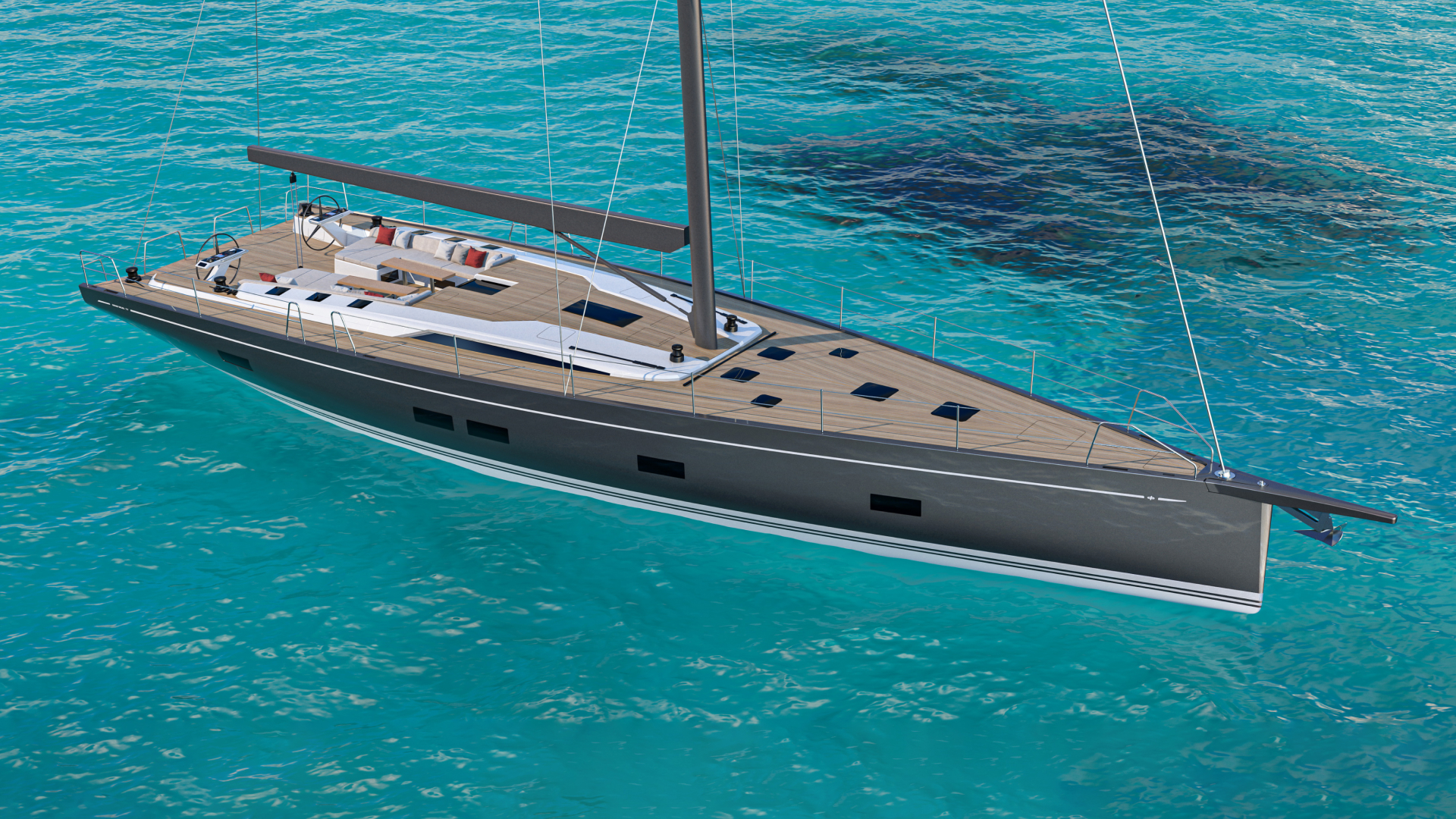 FUNCTIONALITY AND ATTENTION
TO DETAIL AT THE CORE
The layout of the interiors, according to Nauta's customary and acclaimed penmanship, is in perfect harmony with the geometry of the deck. Nauta has conceived, designed and refined every volume and every small detail of both deck and interiors in order to optimize all spaces and obtain a coherent, holistic interaction between exteriors and interiors. In the interiors, size, ergonomics, stowage, functions and quality of all fittings are set to super yacht standards. The design and the various palettes of the materials characterize the interiors with a sober, fresh, elegant and welcoming style.
Moving below deck through the companionway leads to Grand Soleil 72's living room, the beating heart of the yacht. To the left, you will find a cozy L-shaped sofa with a dining table that can comfortably accommodate 6 people. To the right is placed an elegant U-shaped sofa that extends to the chart area towards the bow with a wall-mounted dashboard and storage drawers underneath.
The Grand Soleil 72 in its Performance version is featured by a side-galley positioned set back towards the stern to maximize the dining and relaxation area of the lounge. This allows for an open galley facing the lounge but still separate from the guest area in direct communication with the crew cabin aft. The separation of spaces is functional and efficient so that the crew area is never in the way of guests and owners.
WALNUT INTERIORS LAYOUT
---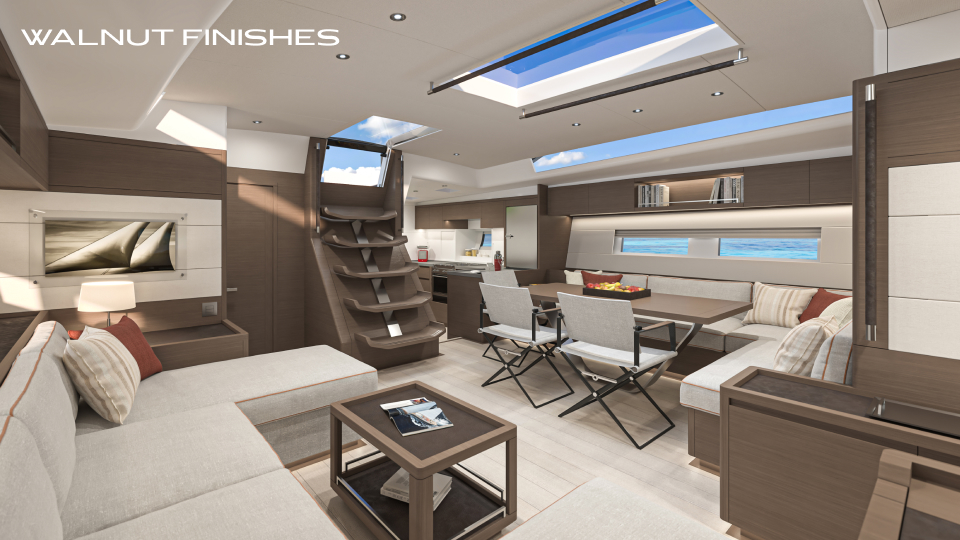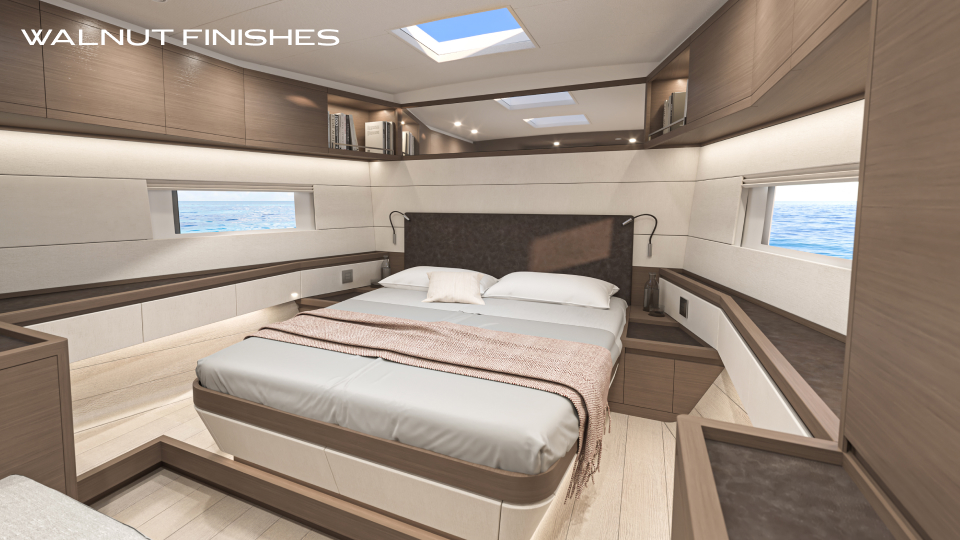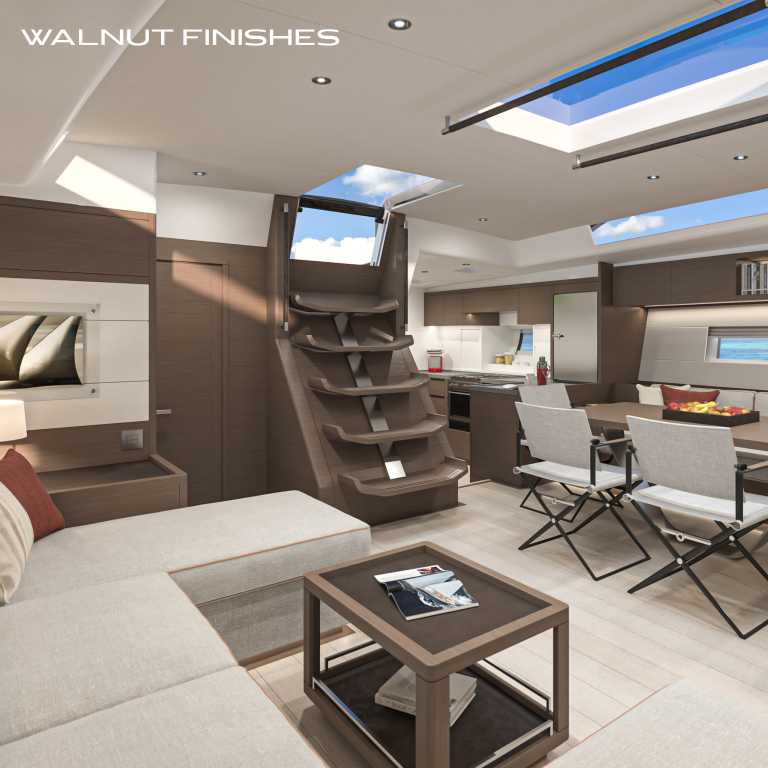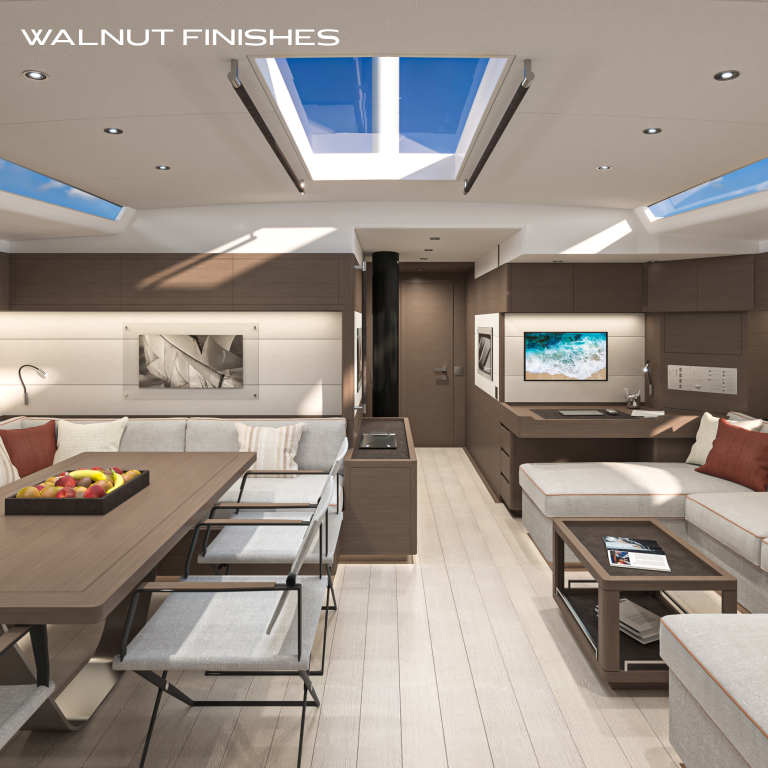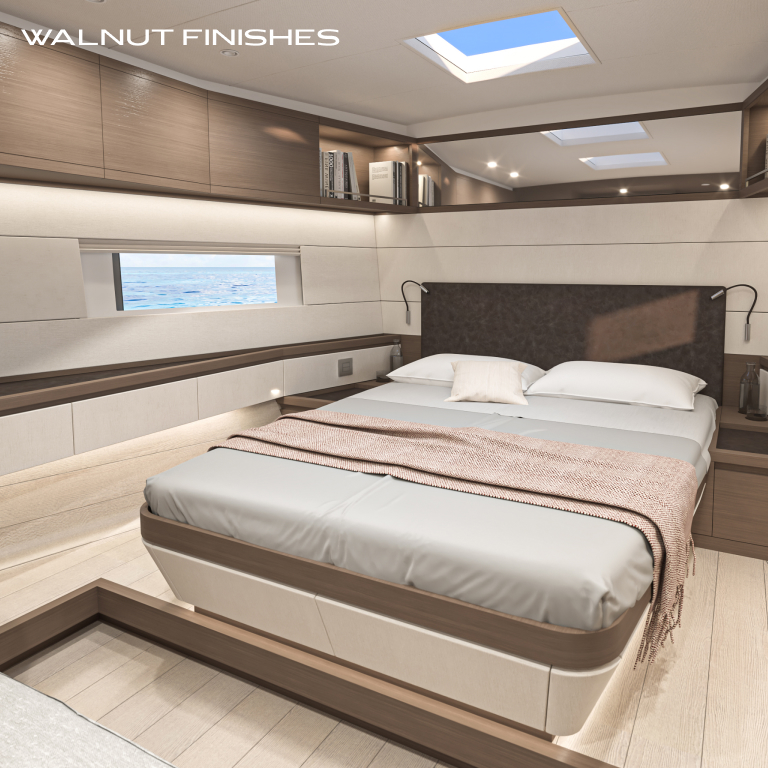 OAK INTERIORS LAYOUT
---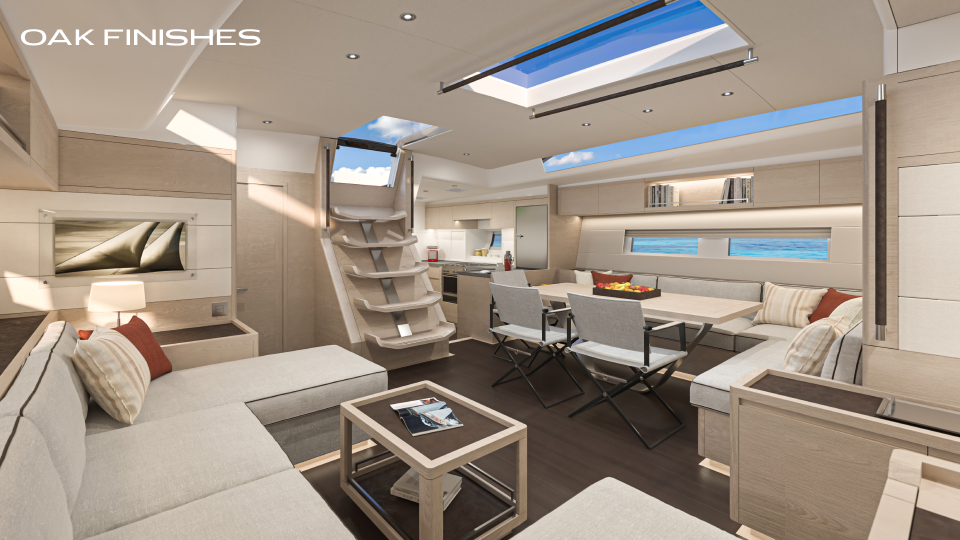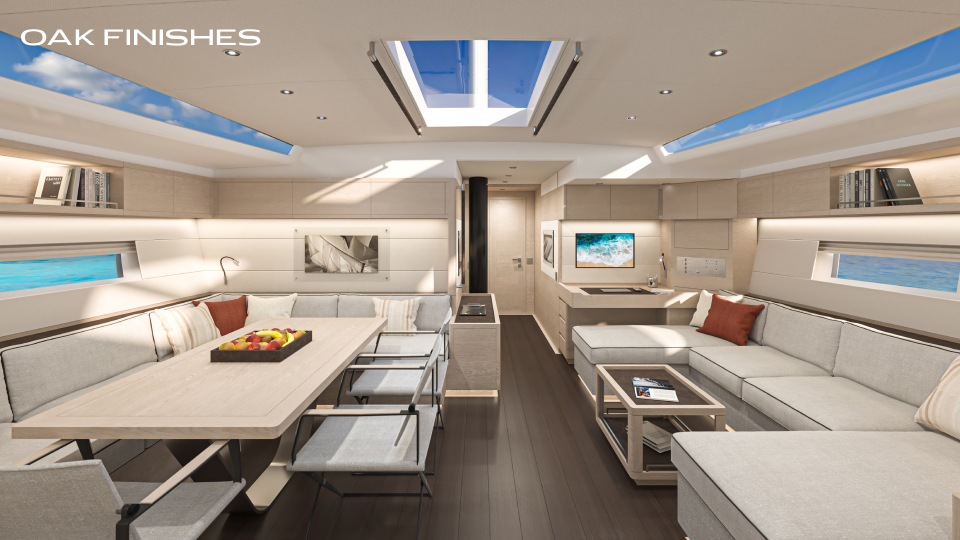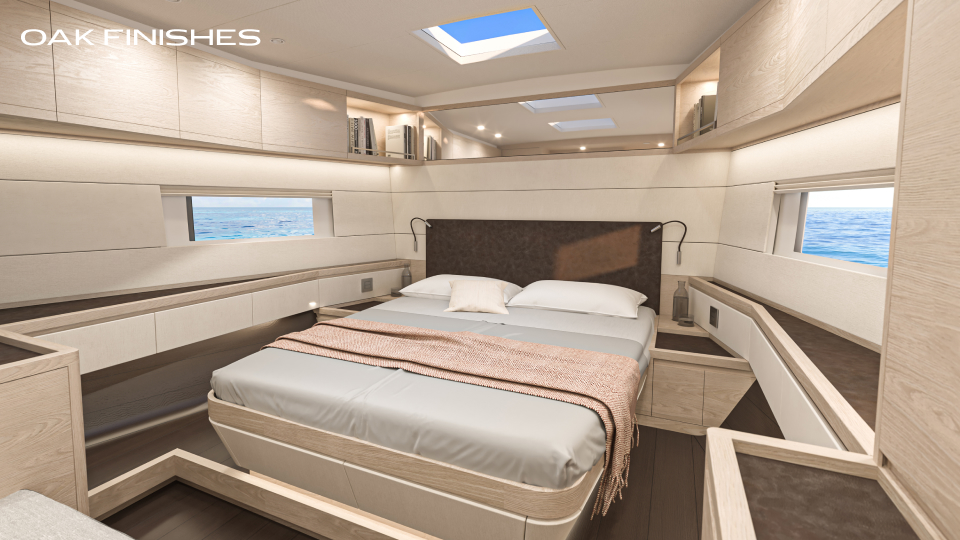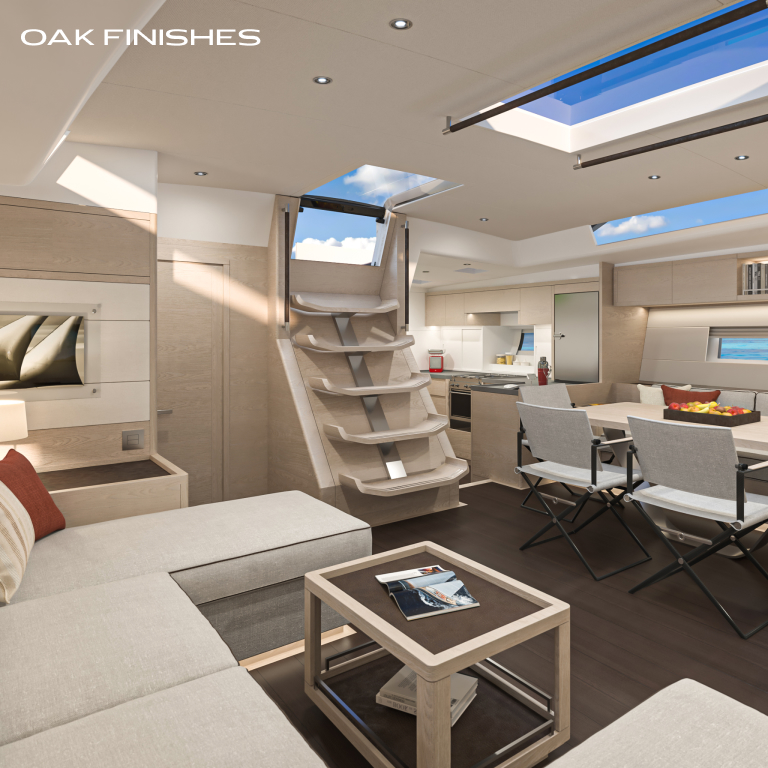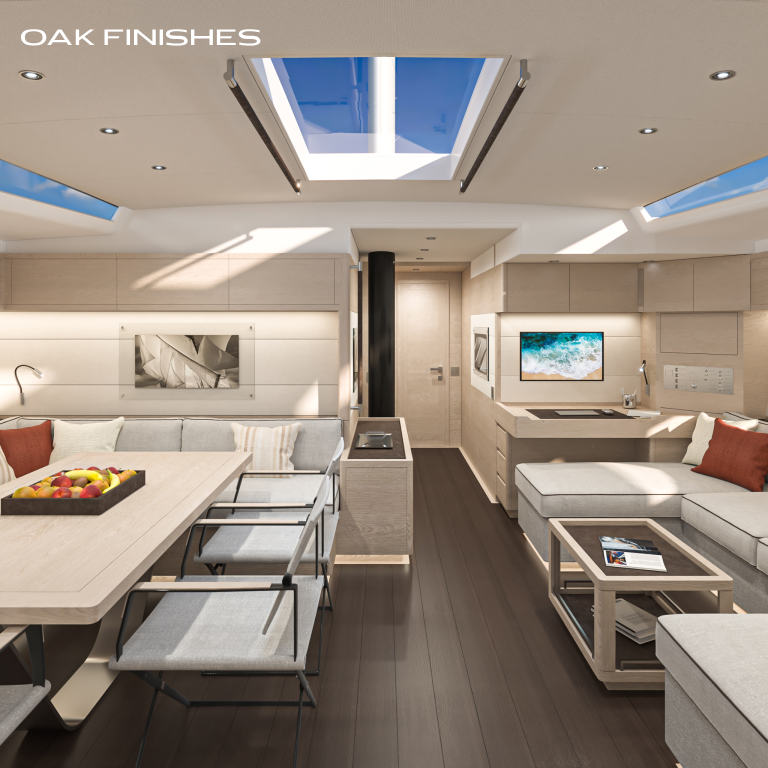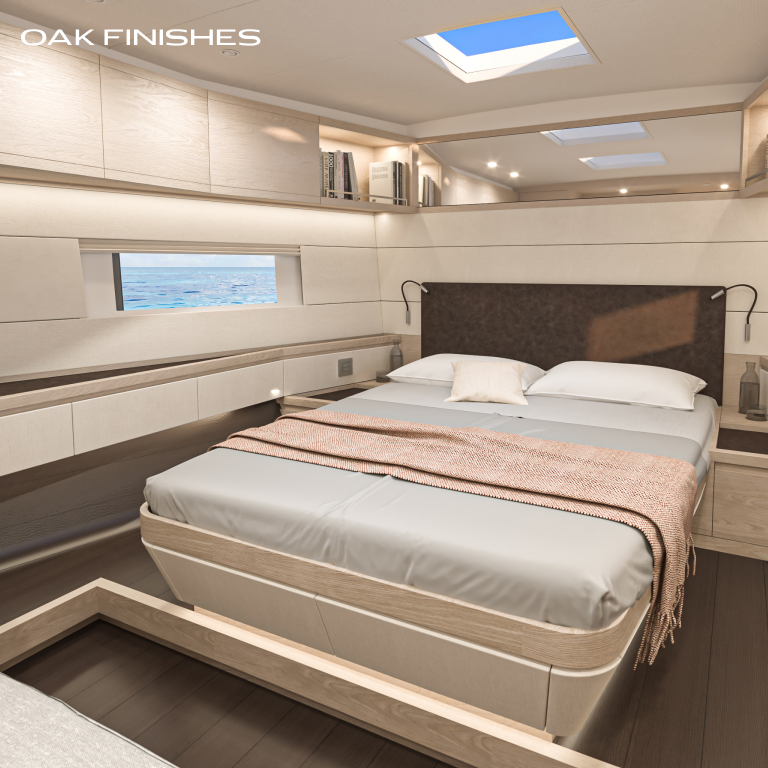 A MADE-TO-MEASURE
APPROACH
---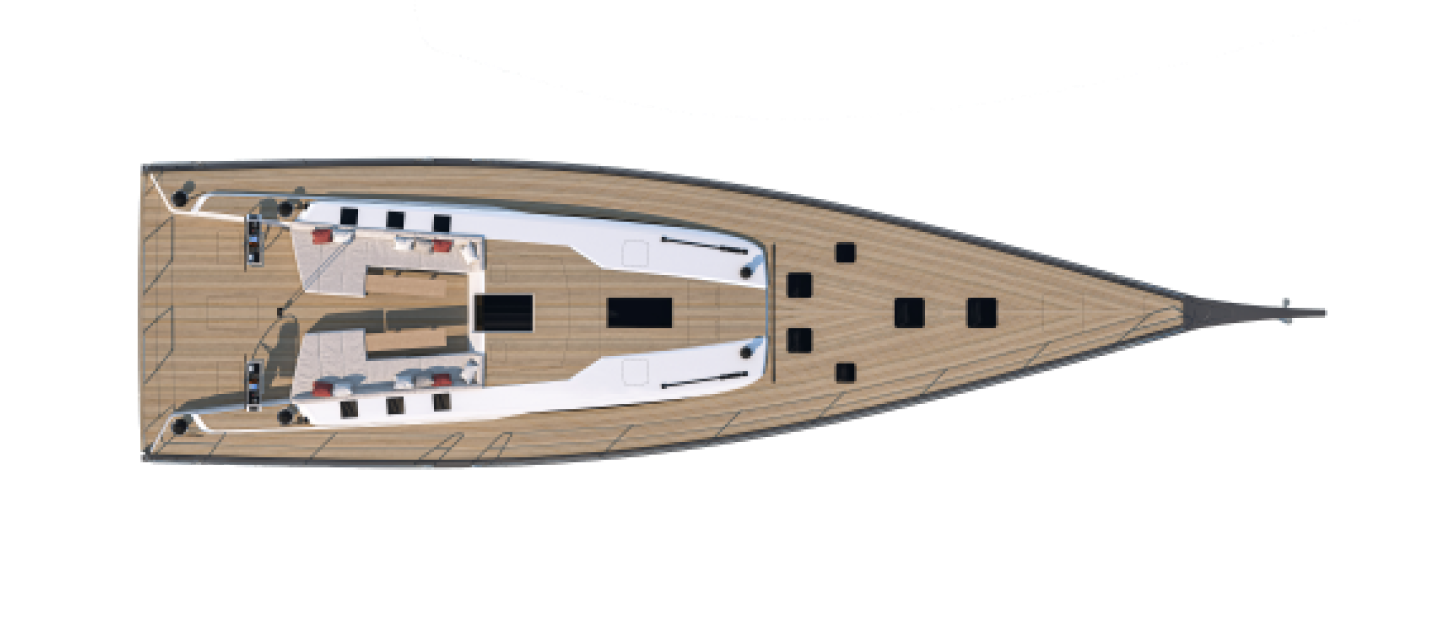 TOP VIEW GS 72 PERFORMANCE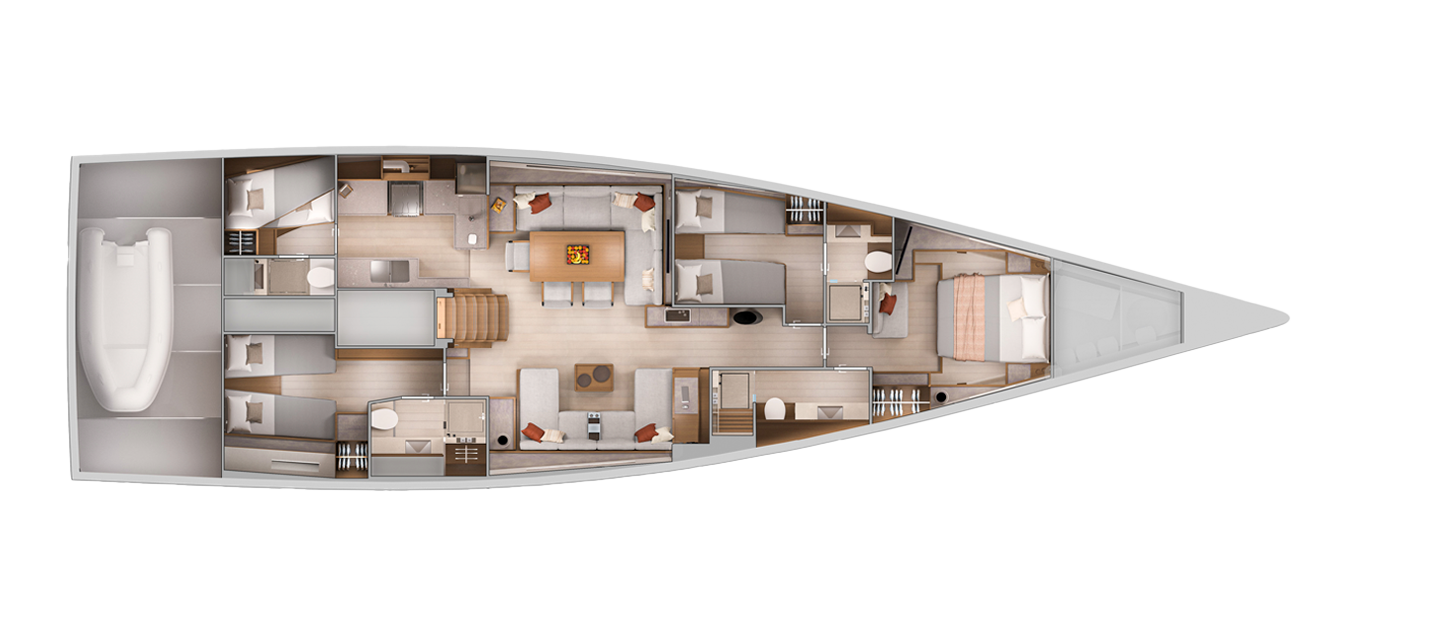 INTERIOR VIEW GS 72 PERFORMANCE
---
TECHNICAL INFO
Overall Length
23,75 m | 77,92 ft
HULL LENGTh
22 m | 72,2 ft
MAX BEAM
6,20 m | 20,34 ft
DRAFT standard
3,7 m | 12,1 ft
DRAFT optional
4,2 m | 13,78 ft / 3,2 m | 10,5 ft
DISPLACEMENT
31 t | 68.343 lb
sail area
310 m2 | 3337 ft2
4,2 m | 13,78 ft / 3,2 m | 10,5 ft
---
About the GS 72
Naval architecture: Matteo Polli
Structures: Marco Lostuzzi
Deck and interior design: Nauta Design
Shipyard: Cantiere del Pardo
CE Category: "A" OCEAN
Cantiere del Pardo S.p.A. all rights reserved. No part of this publication may be republished, systematically reproduced or transmitted in any form or by any means, including photocopying, recording, or by any information storage or retrieval system, without permission in writing from Cantiere del Pardo S.p.a., Forlì, Italy. The product represented is a unit with specific characteristics that may also be significantly different from the product that each customer may order. Consequently, Cantiere del Pardo S.p.A. does not guarantee that the product ordered will correspond to the unit represented here, as each product is characterized by its own particular technical specifications.
SCOPRI IL MONDO
GRAND SOLEIL