GRAND SOLEIL YACHTS AS PROTAGONIST OF ARC 2023
161 sailing yachts are preparing to participate in the prestigious Atlantic Rally for Cruisers (ARC) 2023, starting November 19th from Las Palmas. Among the competitors, emerges the Grand Soleil 46 B&C "Flying", coming from the United Kingdom, a pearl of design that embodies the excellence of Grand Soleil Yachts.

While the crews are occupied with the final preparations, we found another fascinating story. The smallest boat participating this year is our legendary Grand Soleil 34 "Lady Eleonora". This lady of the sea is a symbol of the enduring quality and unmistakable style that distinguish each Grand Soleil yacht.

The participation of "Lady Eleonora" at the ARC 2023 is a living testimony of the perfect harmony between tradition and innovation, main pillars of our brand. Its history, full of adventures and challenges overcome, reflects the very essence of our spirit: the passion for the sea and sailing, combined with excellence in ship-building and timeless design.

The presence of two such emblematic boats in the ARC 2023 is not only a demonstration of our heritage and our commitment in the world of racing, but also an invitation to discover the uniqueness and exclusivity that each Grand Soleil yacht brings with it.

We invite sailing enthusiasts and sea lovers to follow this adventure through our social channels and our website, where we will share updates and highlights of this extraordinary regatta to witness Grand Soleil Yachts sailing alongside the best sailing yachts.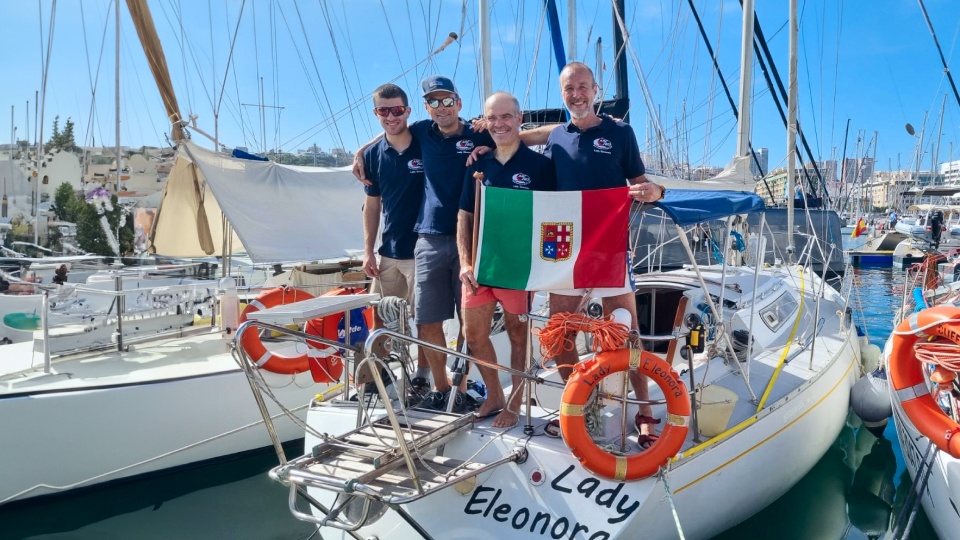 EXCLUSIVE FROM
START TO END
---
The opportunity to experience an exclusive program that guarantees the meeting point for all the enthusiastic people want to join a global network.