---
25-27 Maggio 2018, Cala Galera (GR) – Toscana, Italy
L'edizione record della Grand Soleil Cup si è appena conclusa: 70 barche sulla linea di partenza per la 18esima edizione della regata del Cantiere del Pardo. Una grande festa per tutti gli amanti Grand Soleil Yachts resa possibile grazie all'ospitalità della Marina di Cala Galera, del Circolo Nautico e della Vela Argentario e della Pierservice. Due giornate perfette per veri appassionati, coronate da condizioni meteo favorevoli e da un'allegra ed entusiasta atmosfera in banchina.
Al via diversi modelli Grand Soleil che hanno raccontato in acqua gli oltre quarant'anni di storia del Cantiere del Pardo: dal GS34 Why Not disegnato da Jean Marie Finot nel 1976 dell'armatore Andrea Stella, all'attesissimo GS34 Race Poderacer, costruito interamente in carbonio, appena varato e che ha esordito nella sua prima regata proprio nelle acque dell'Argentario. Tra i modelli più recenti, ben sette Grand Soleil 46 LC, due nuovissimi Grand Soleil 52 LC e due Grand Soleil 58, varati tra il 2016 e il 2018.
Una regata che ha visto non solo competere, ma anche festeggiare insieme oltre 500 appassionati Grand Soleil provenienti da diverse nazioni, tra cui Belgio, Germania, Svizzera e Porto Rico.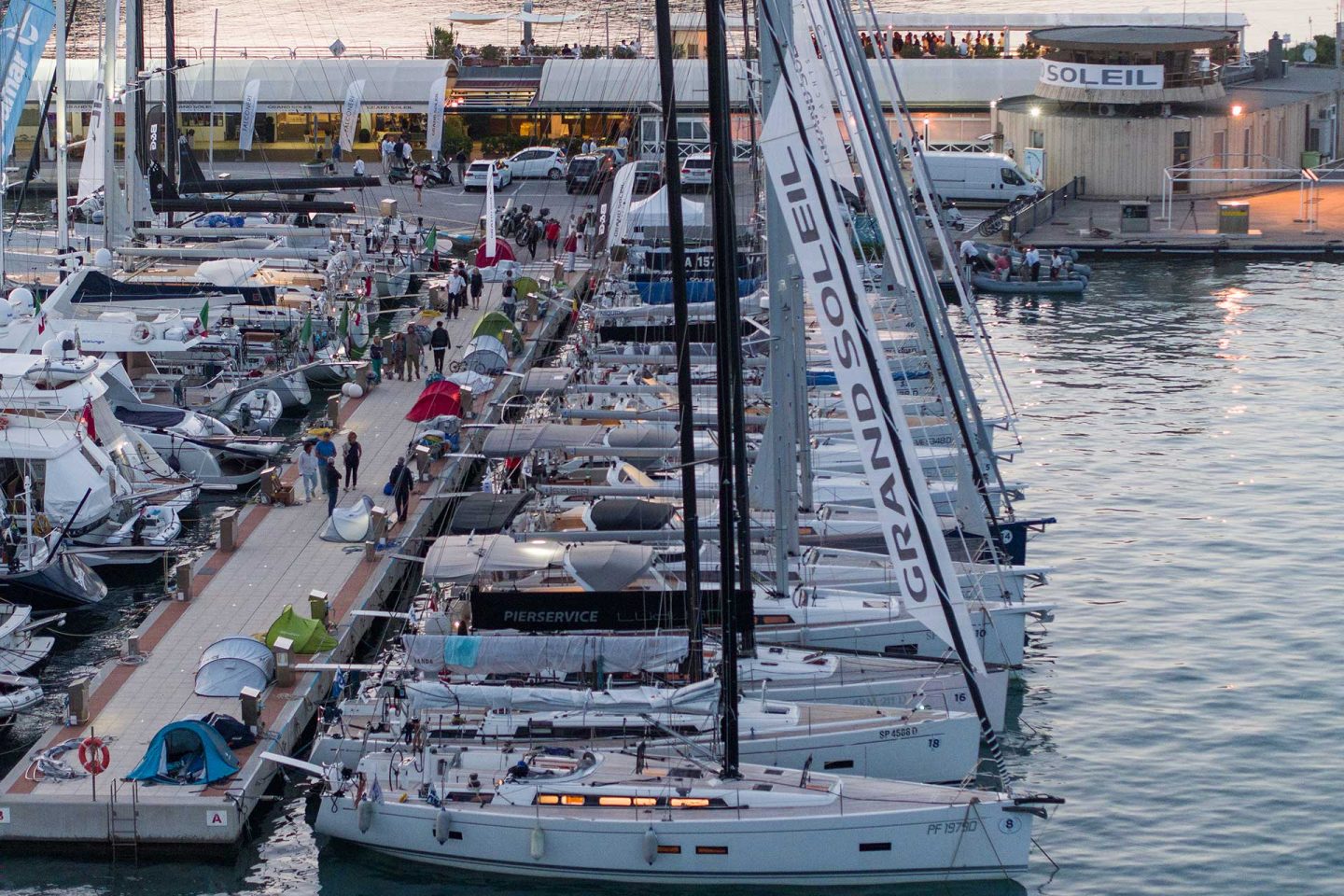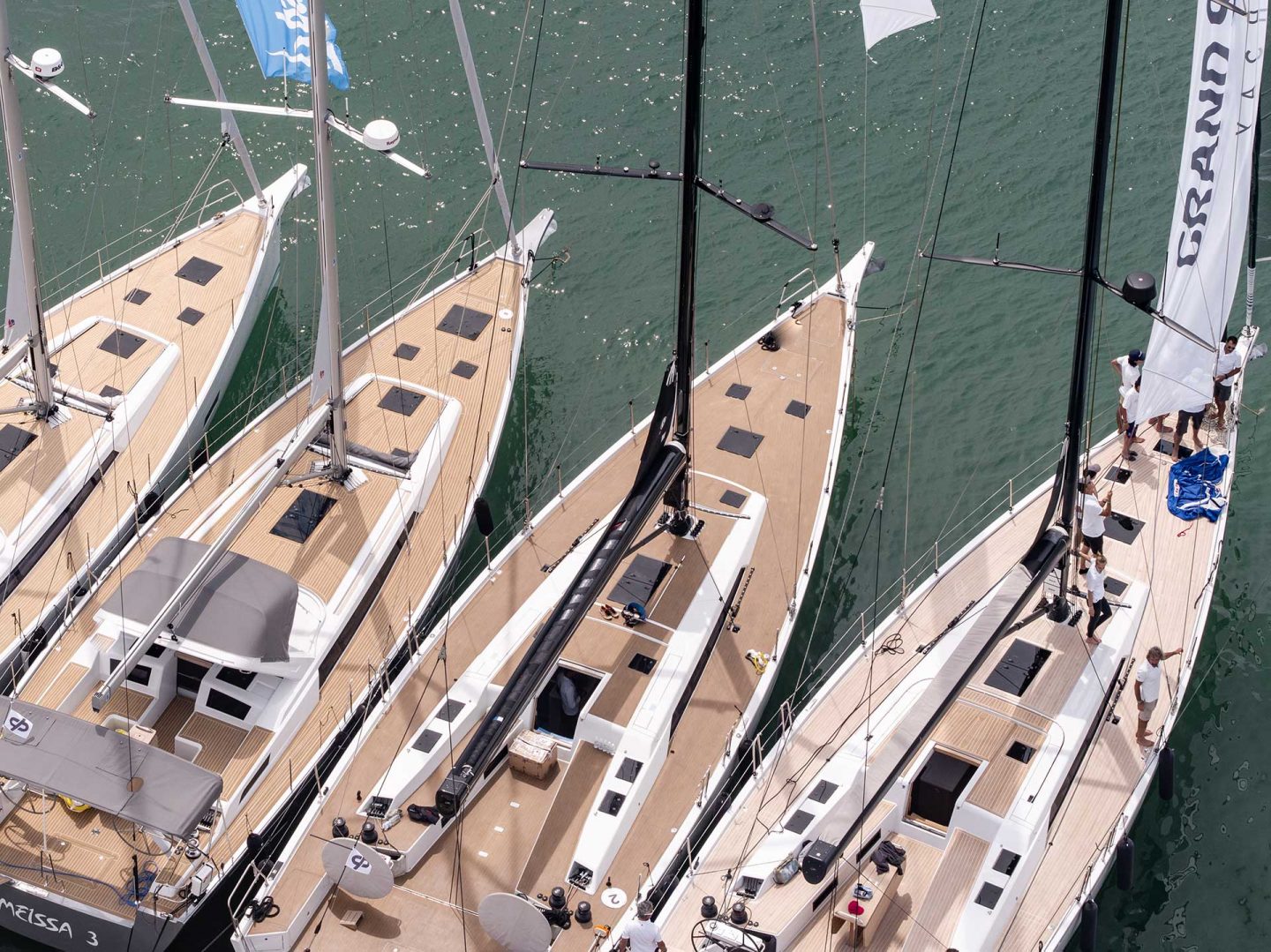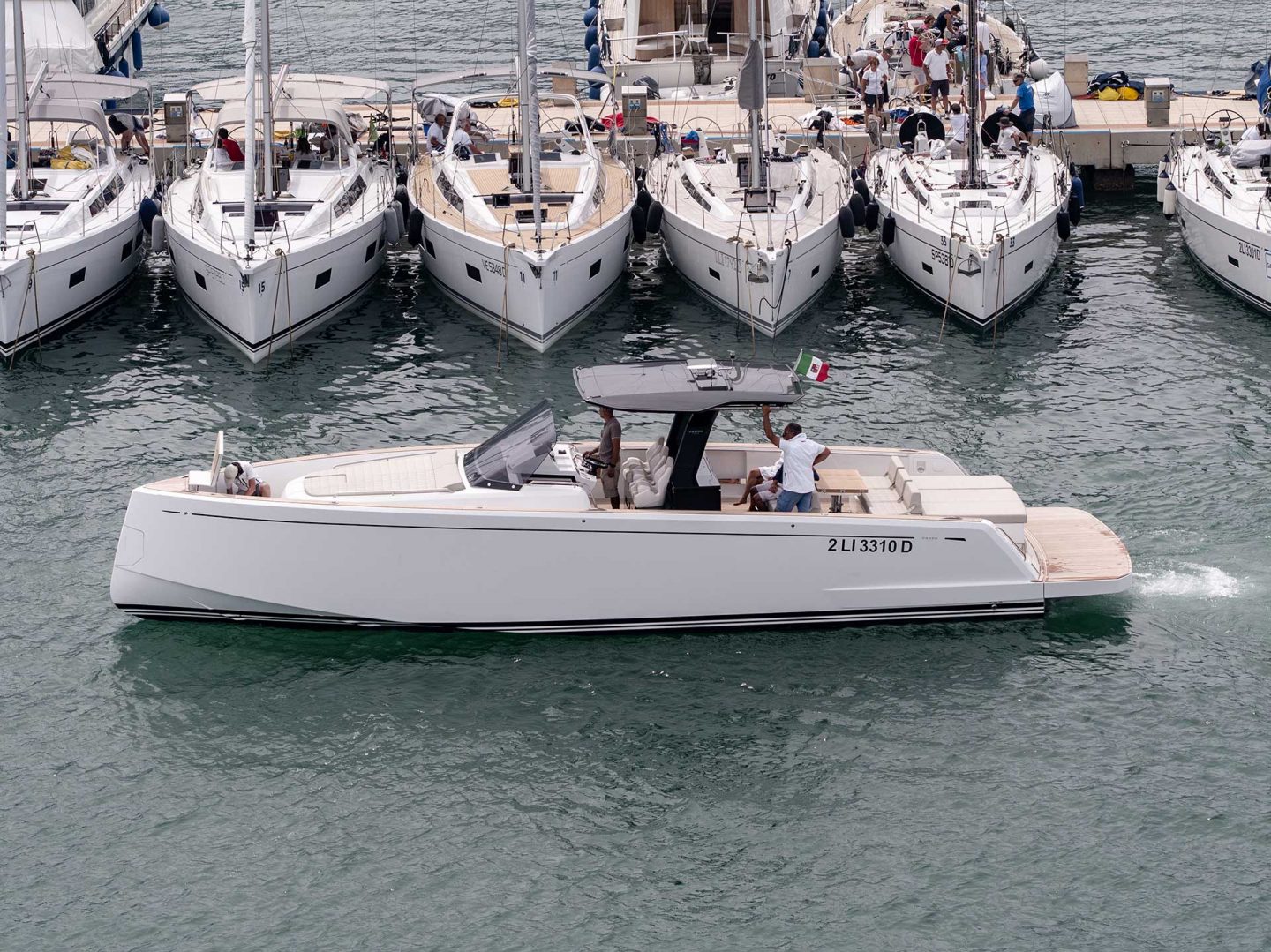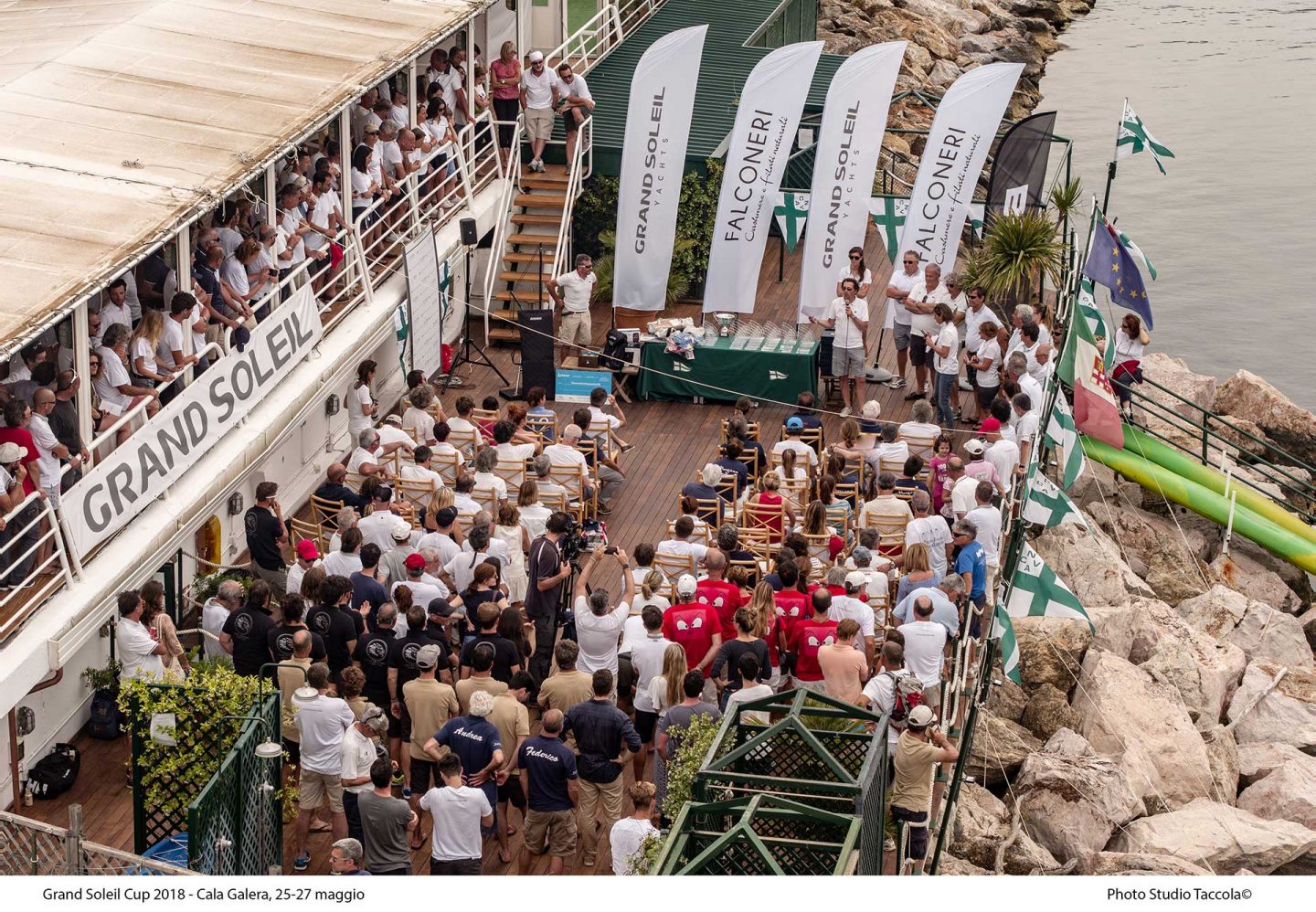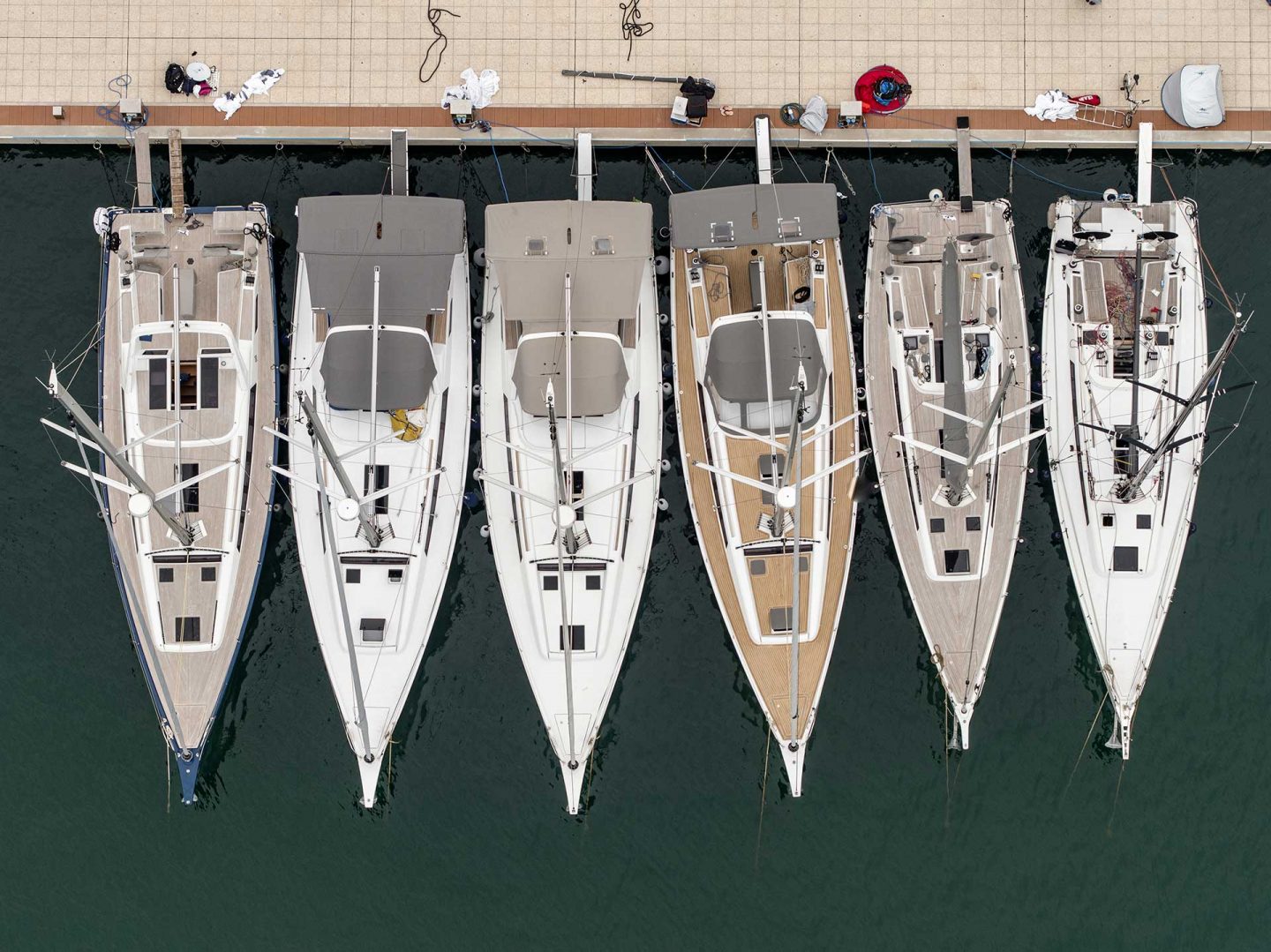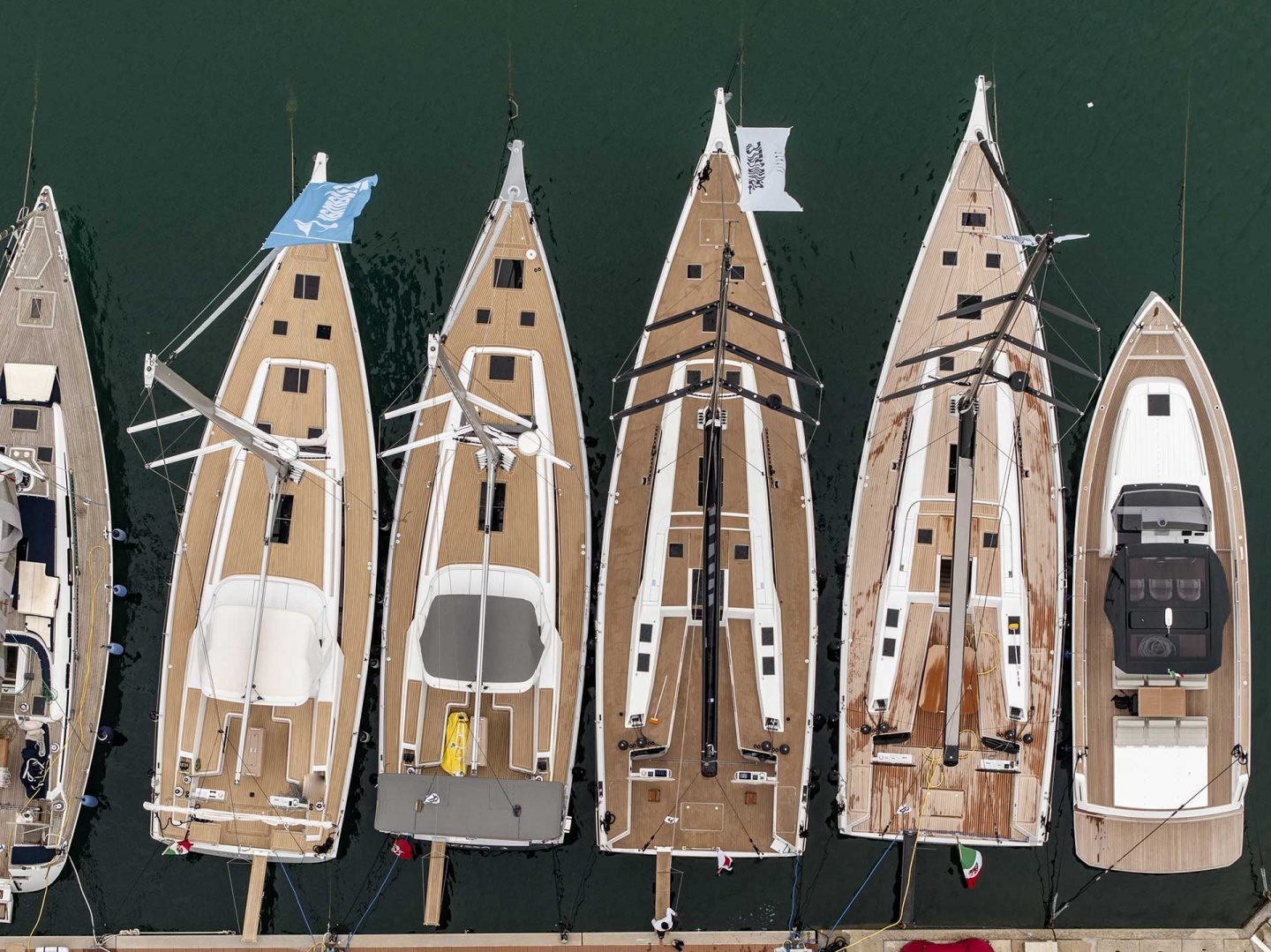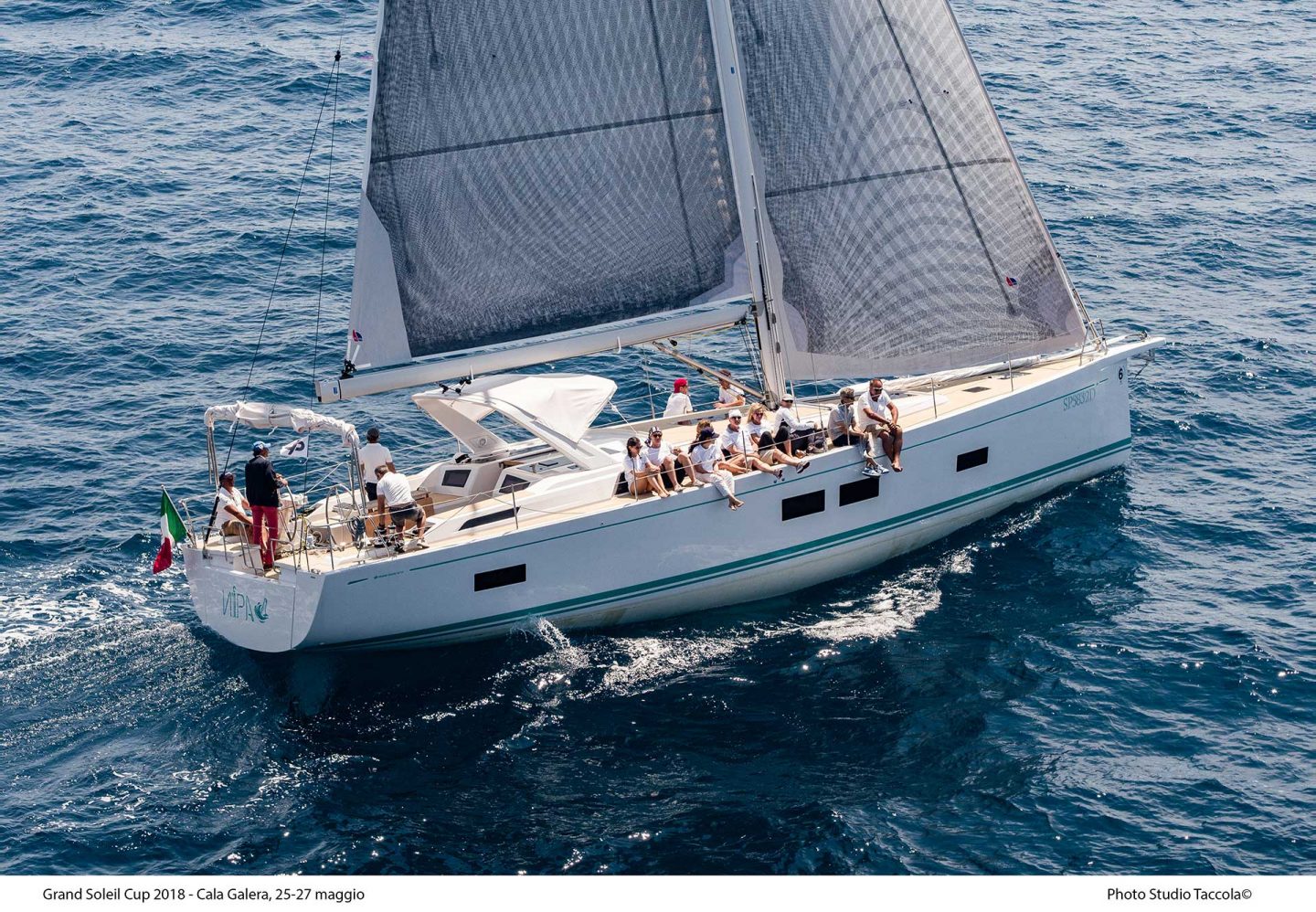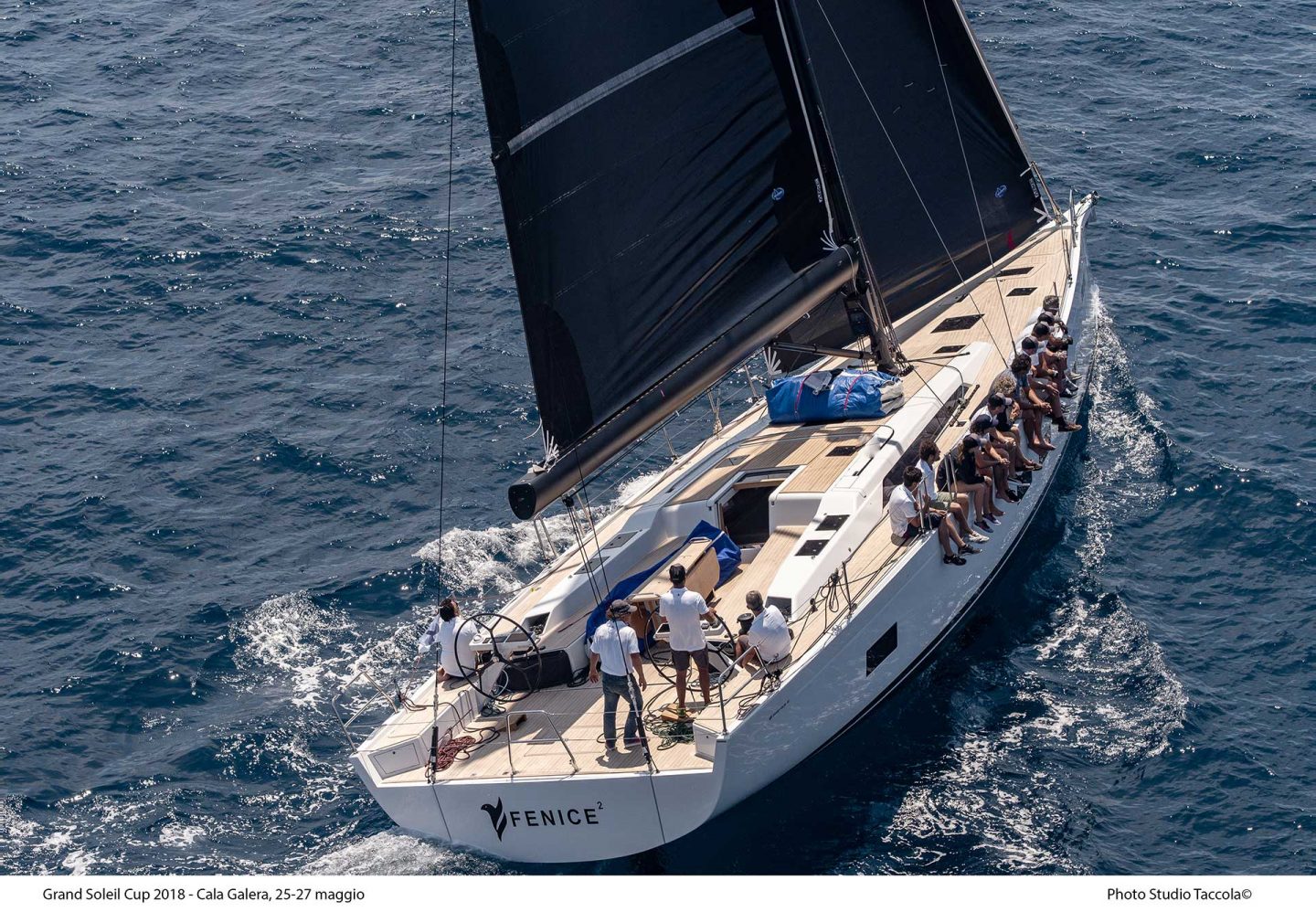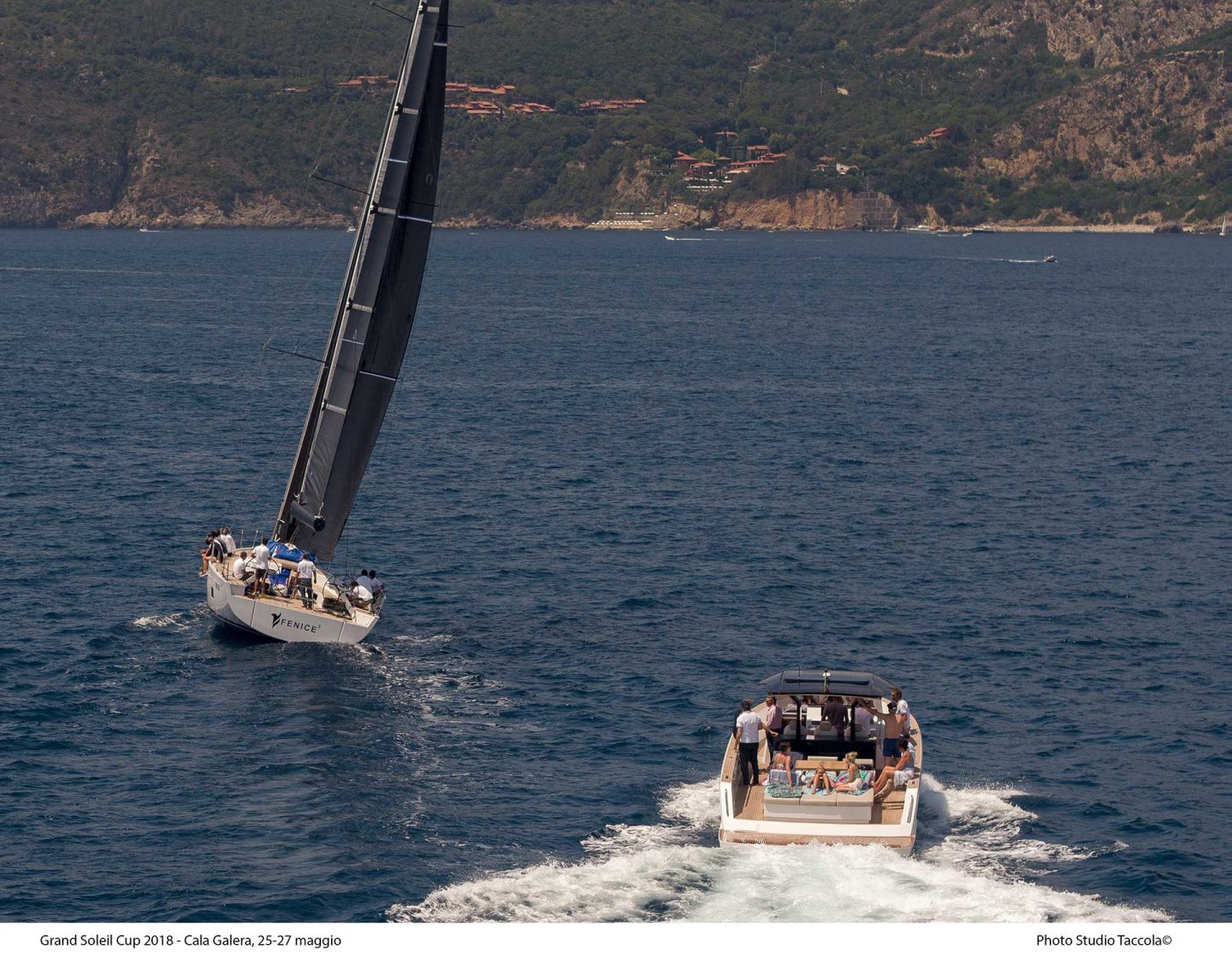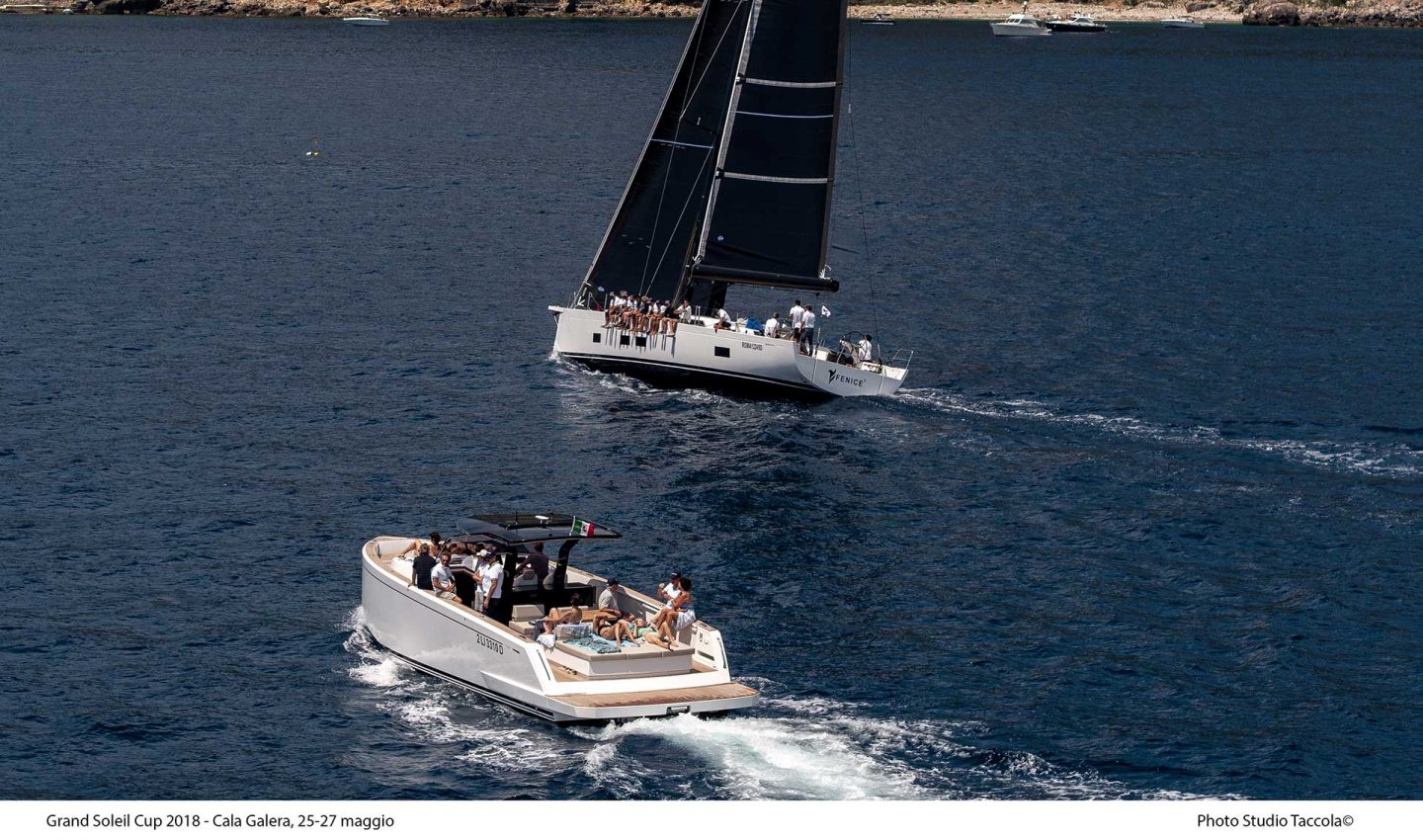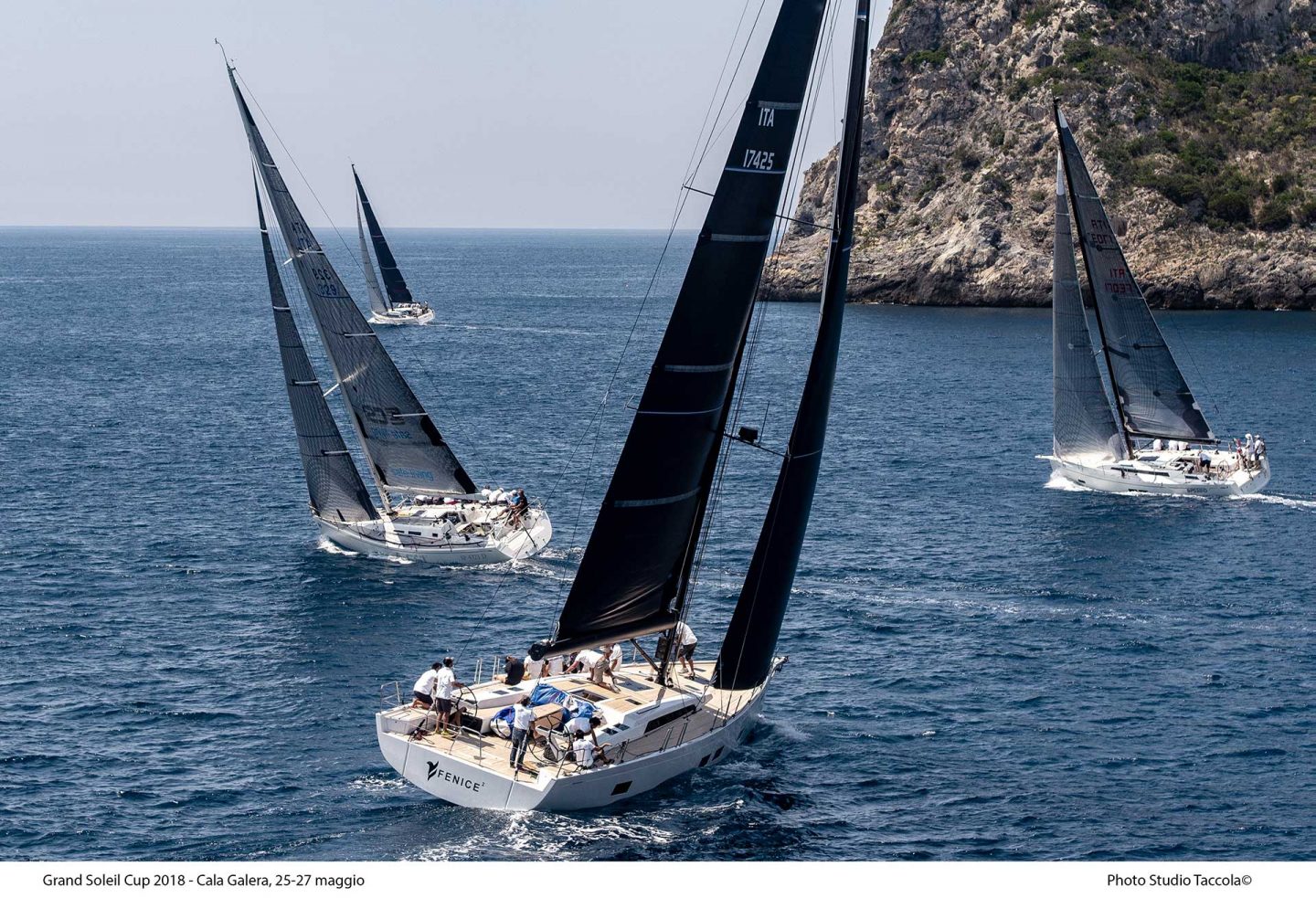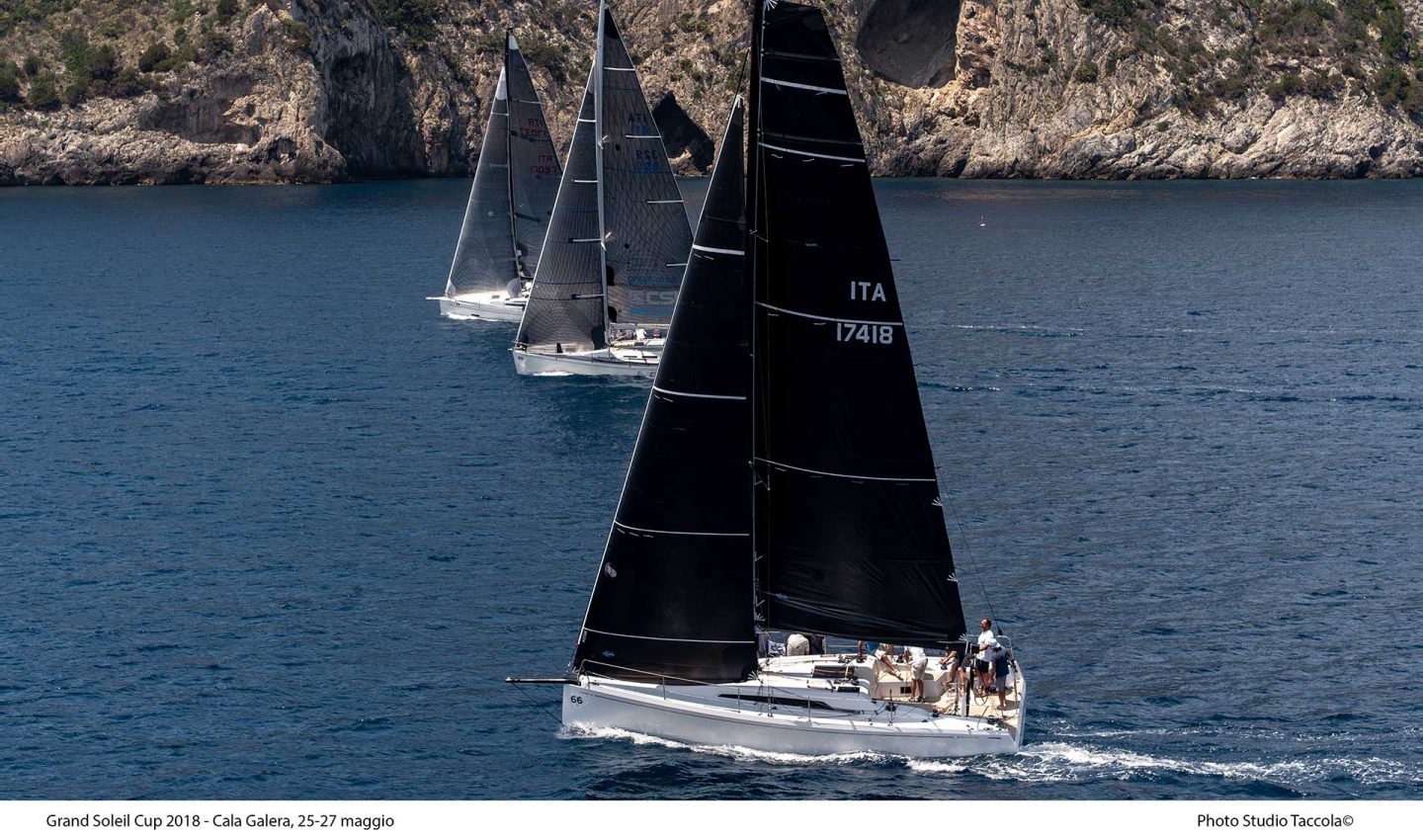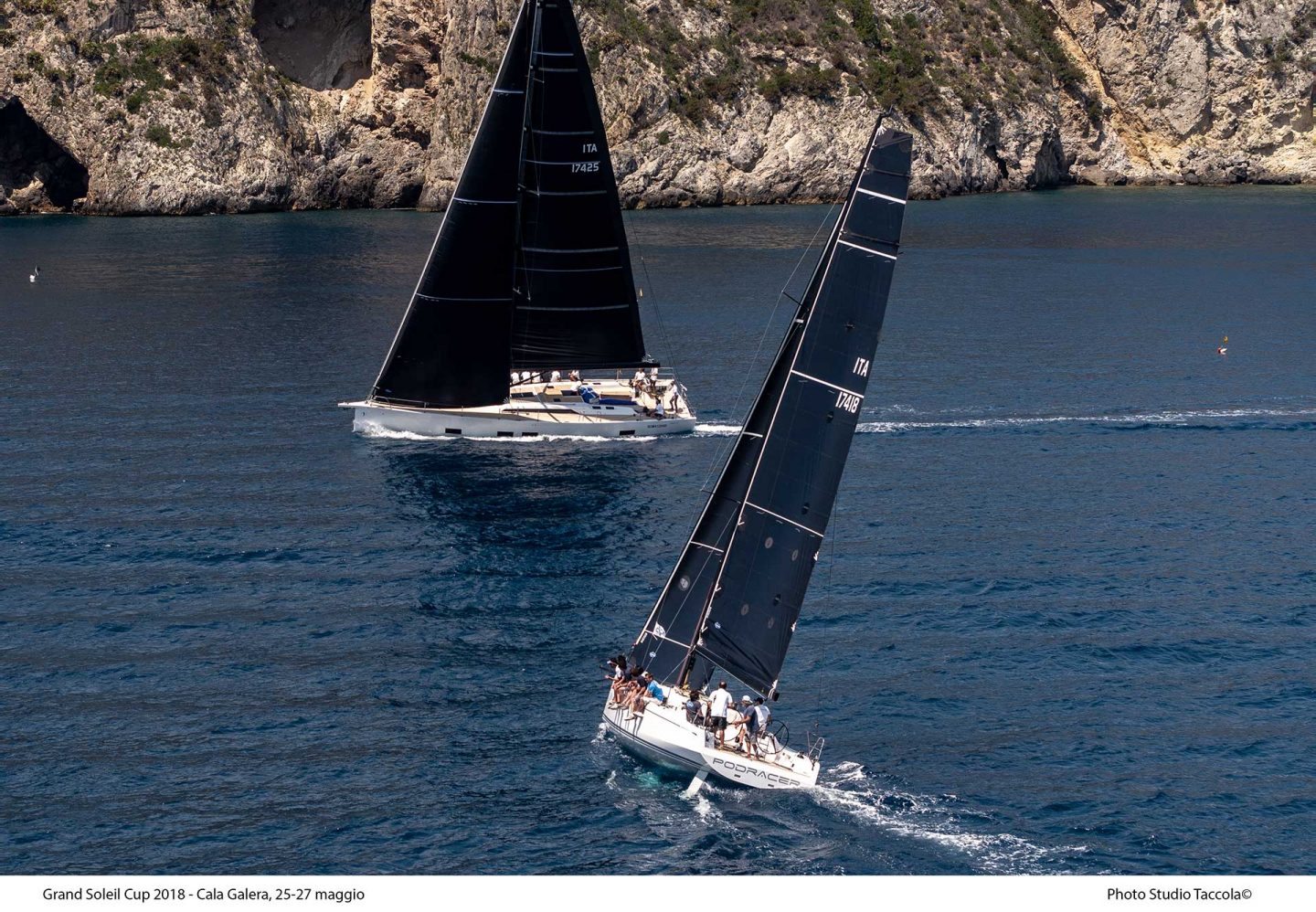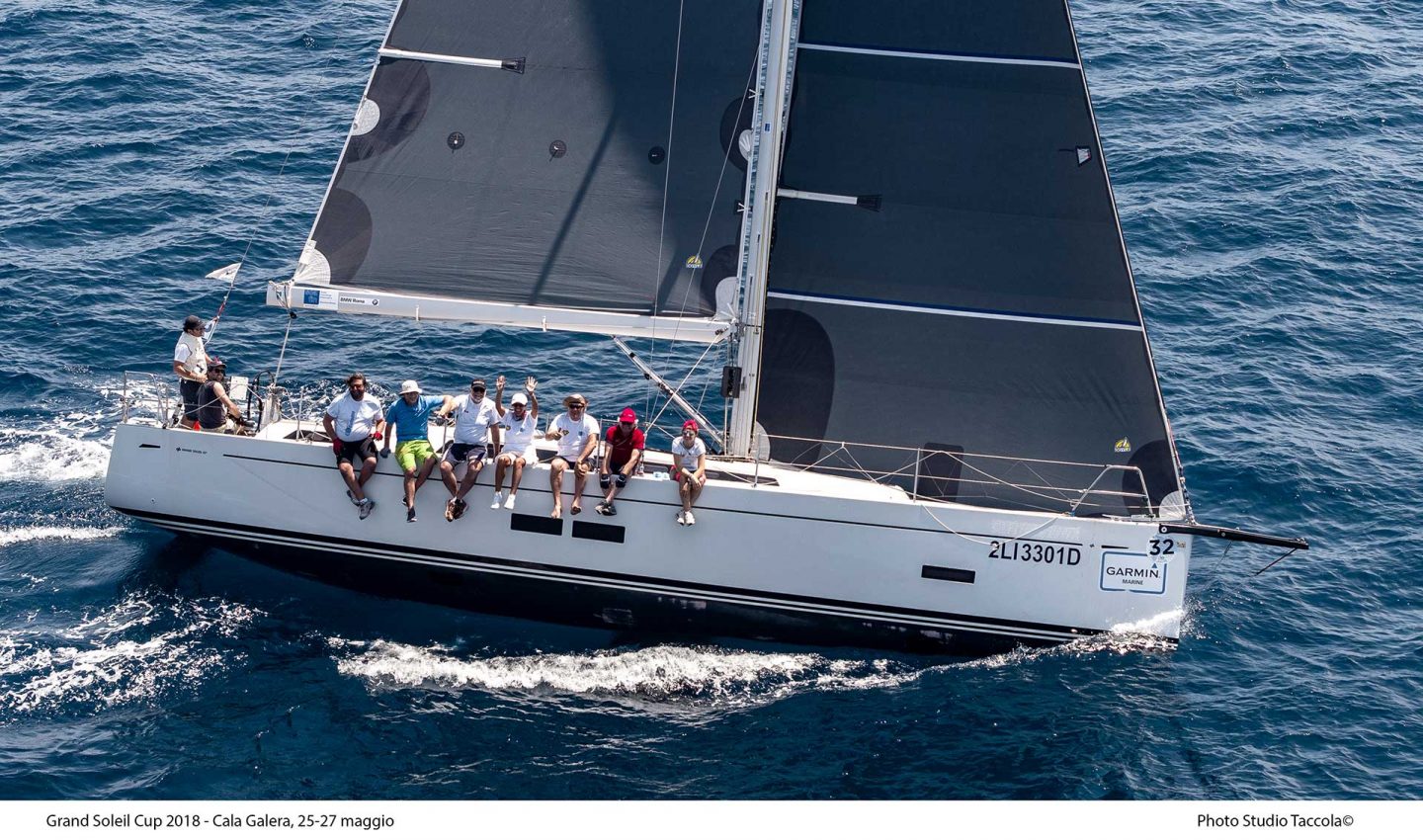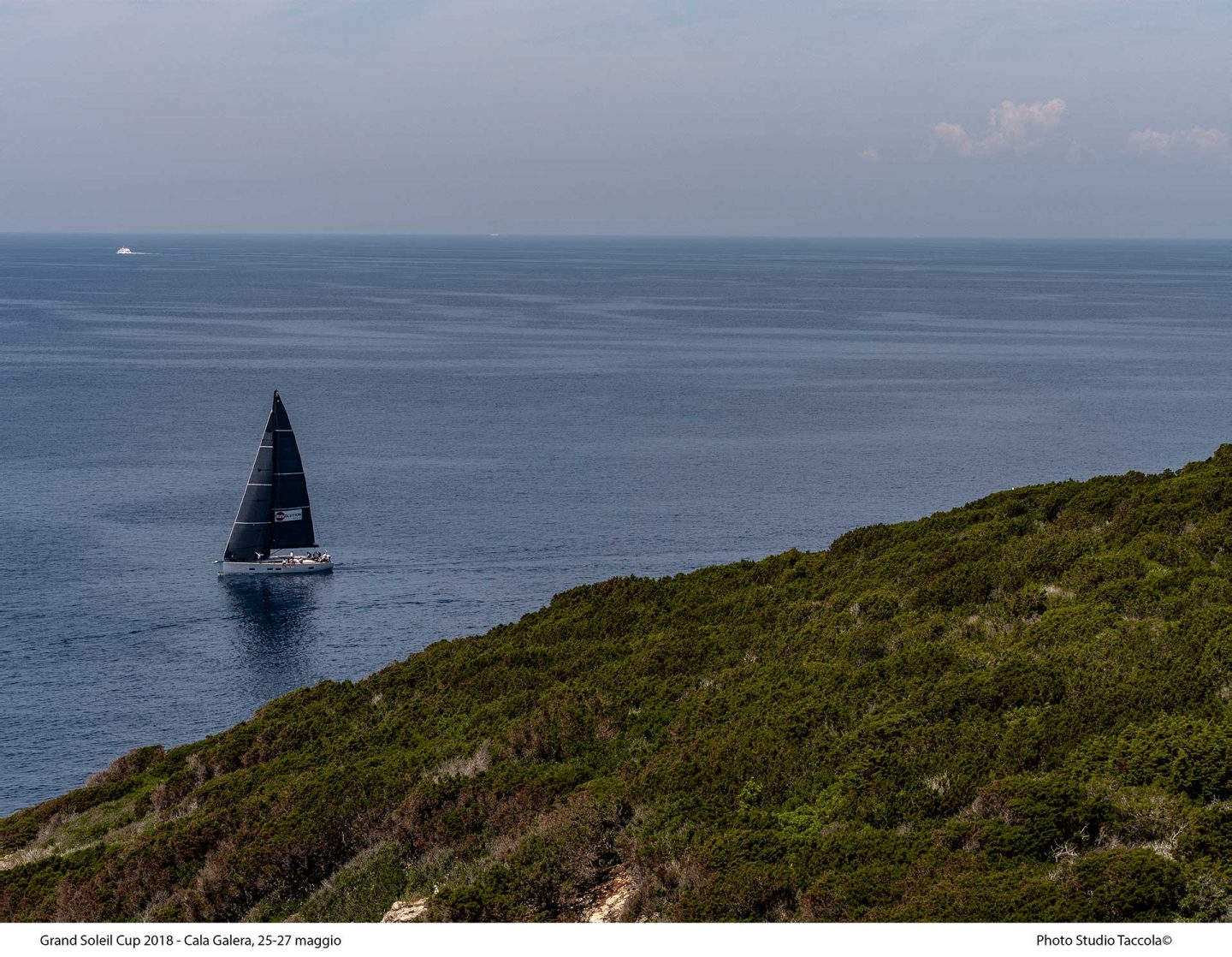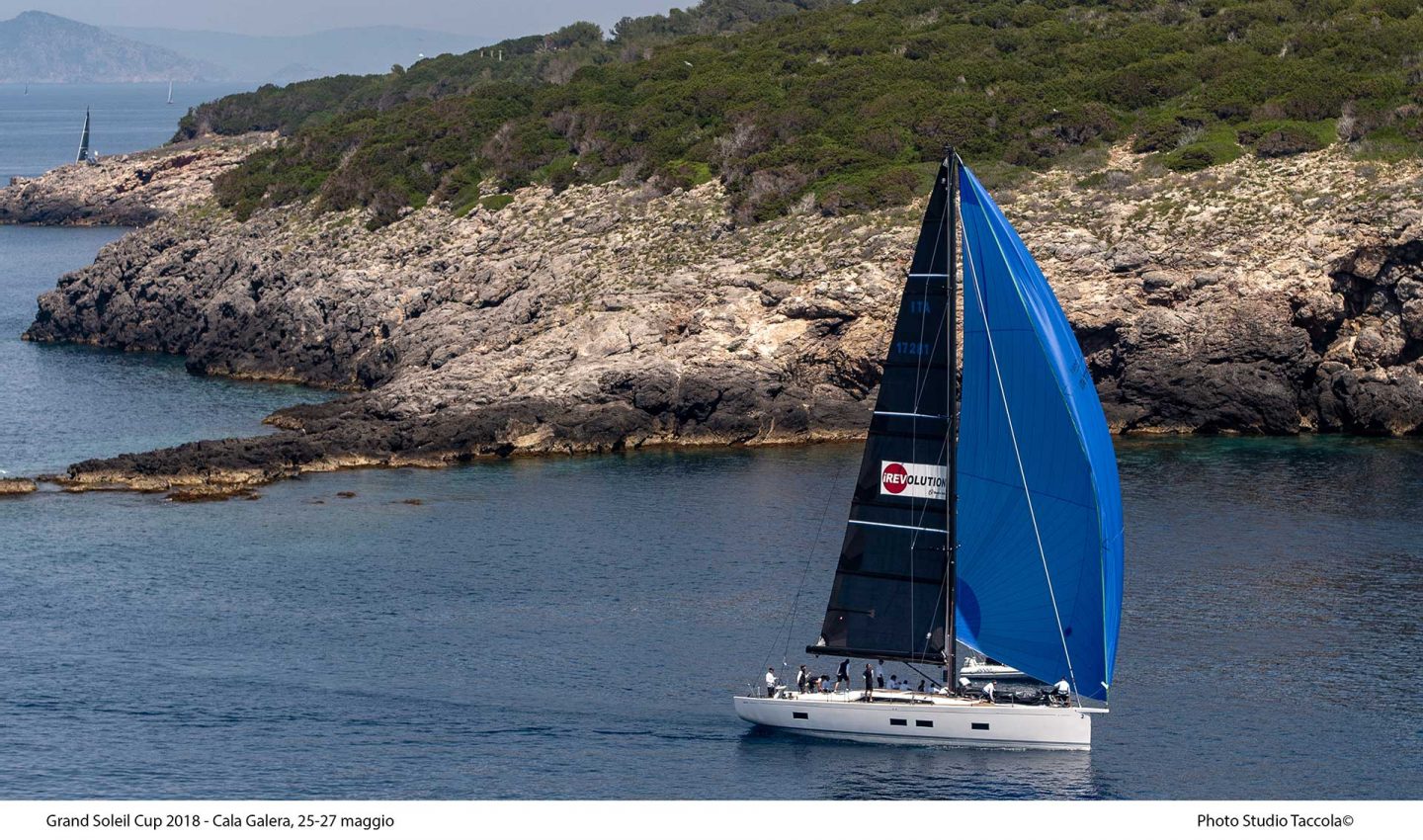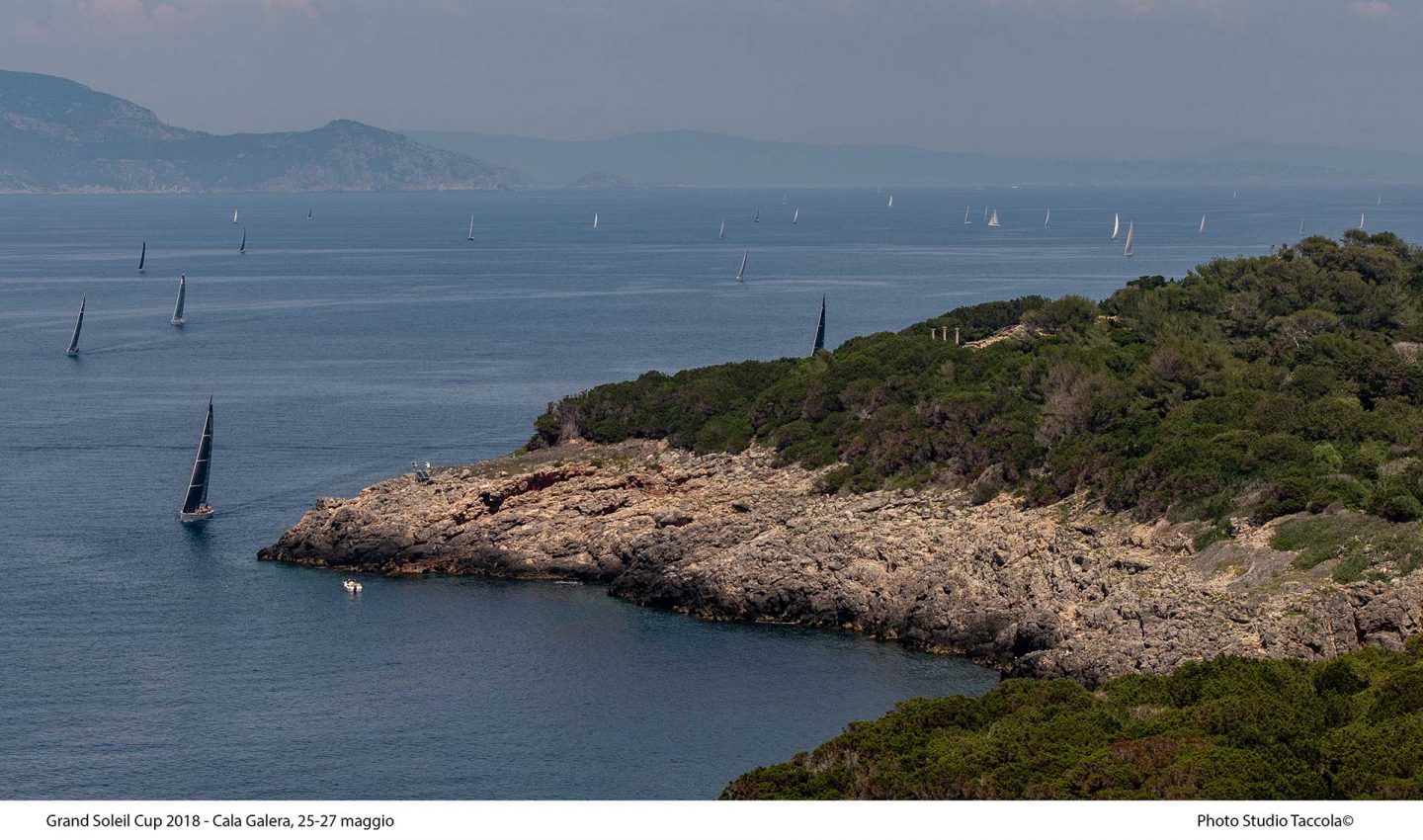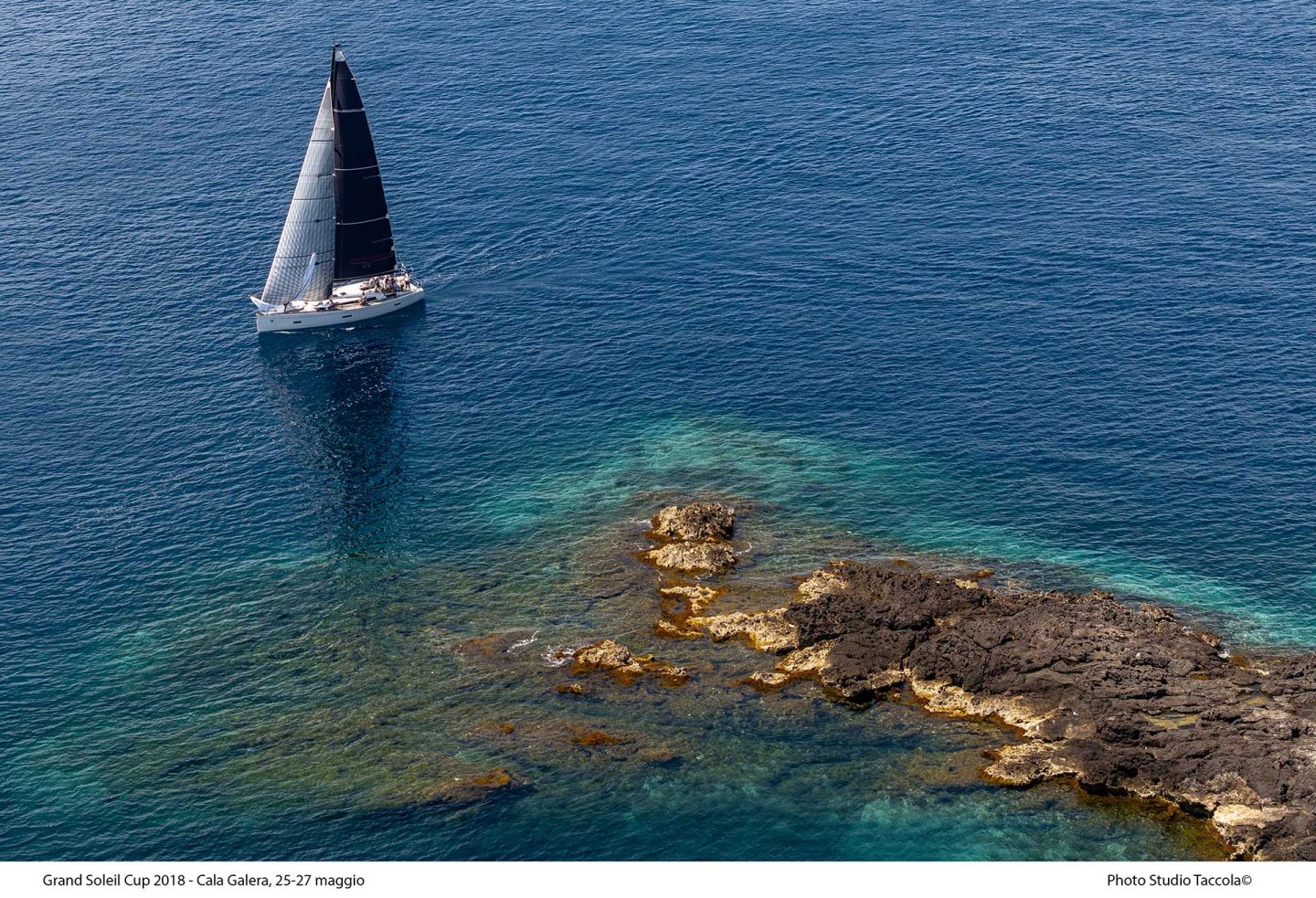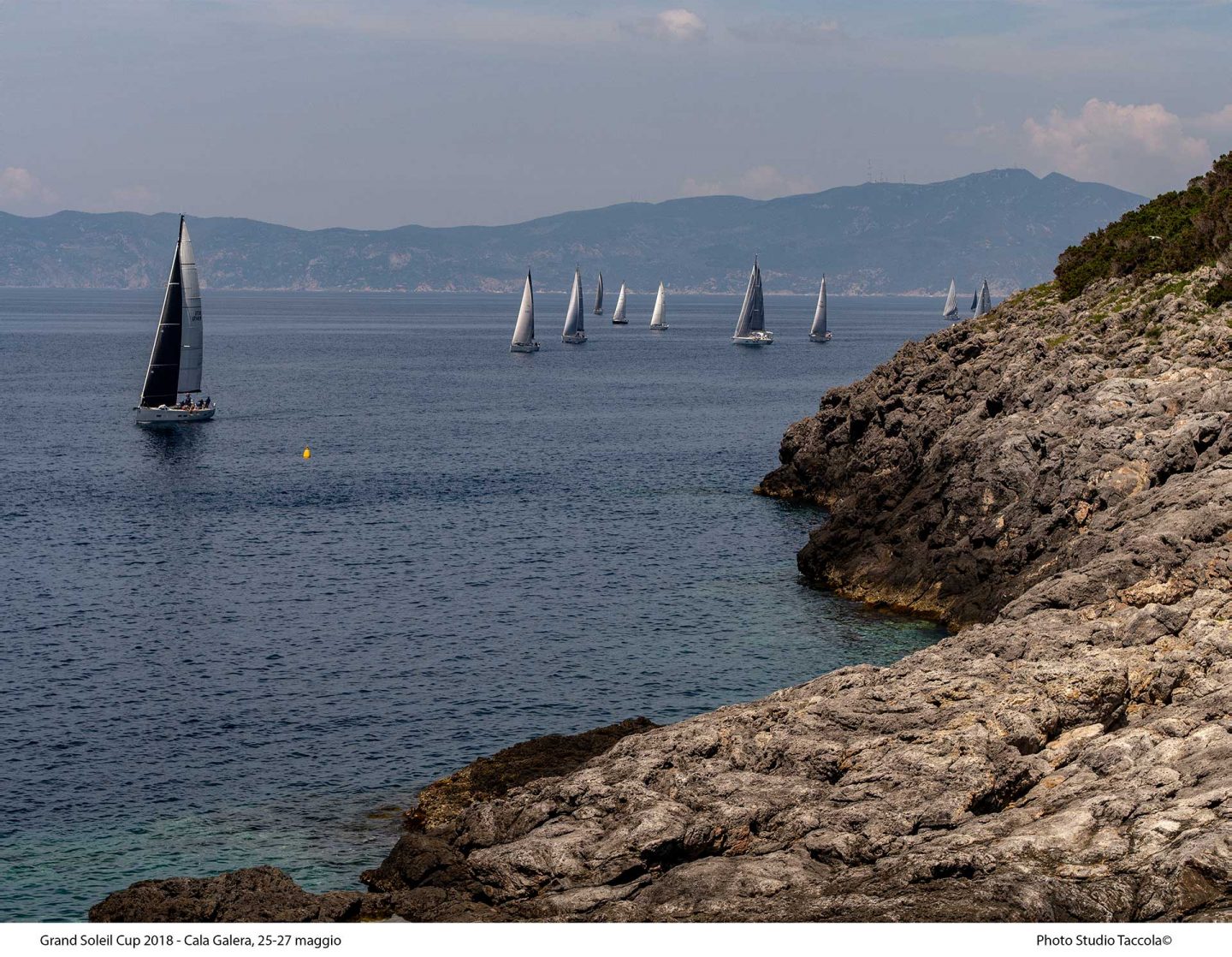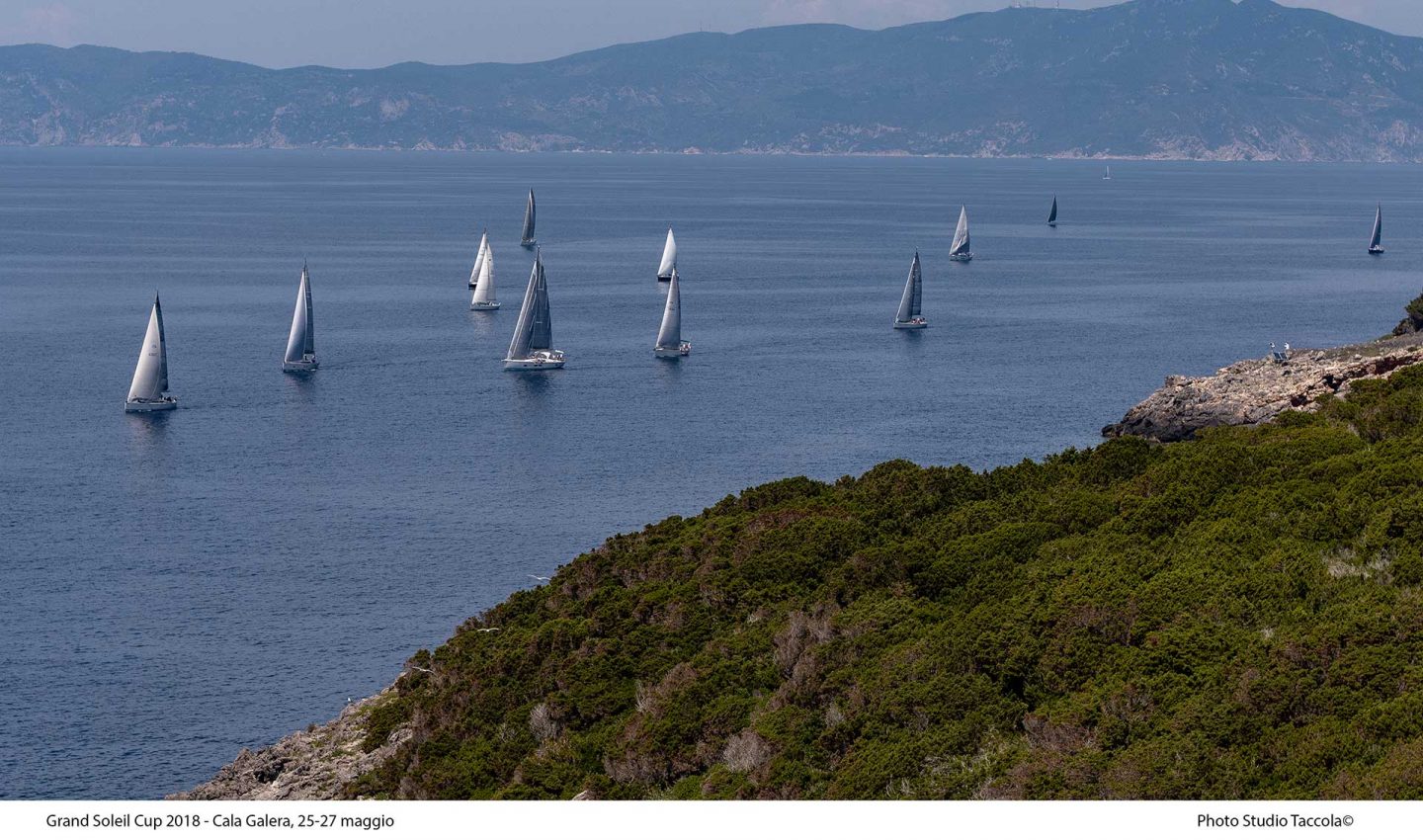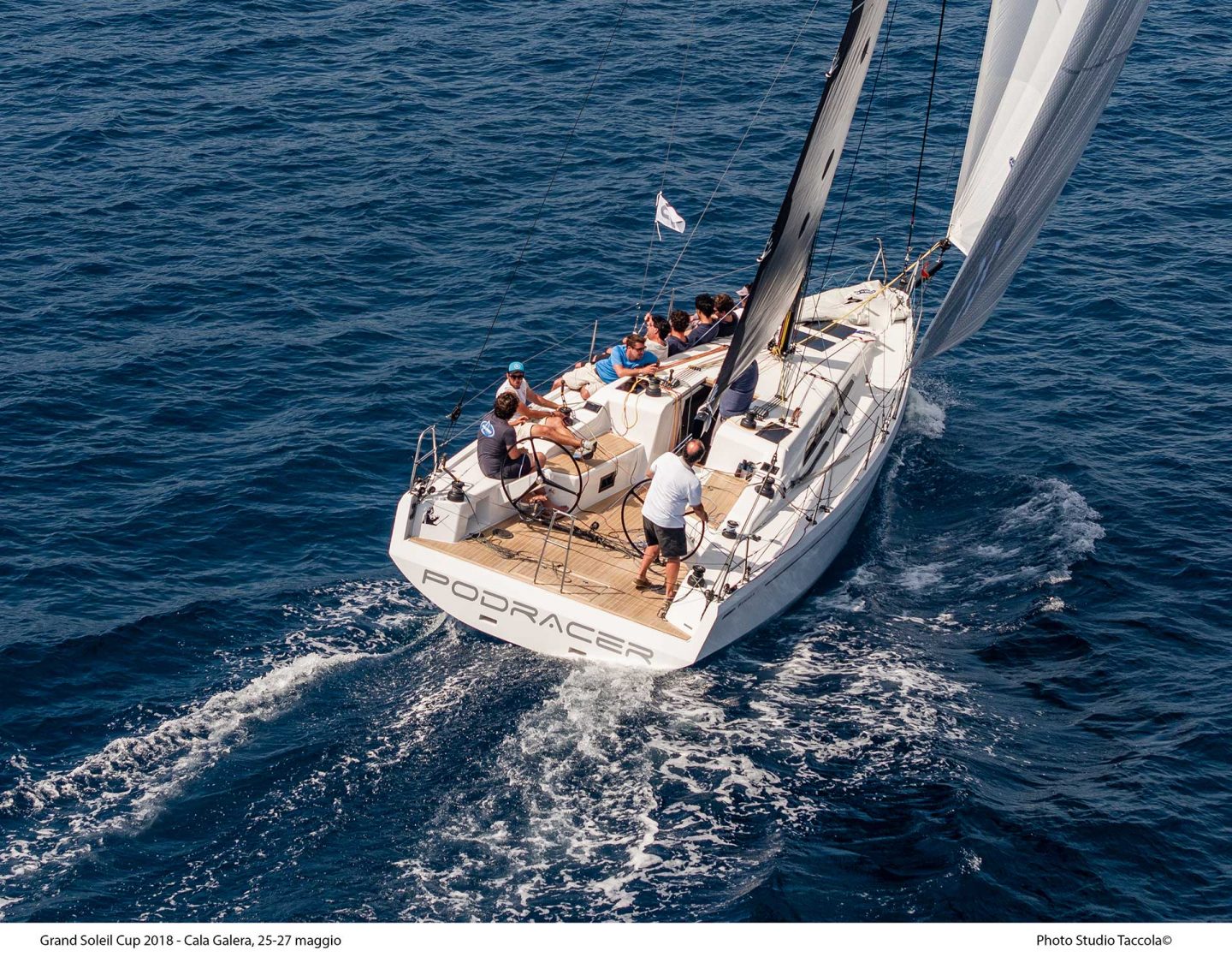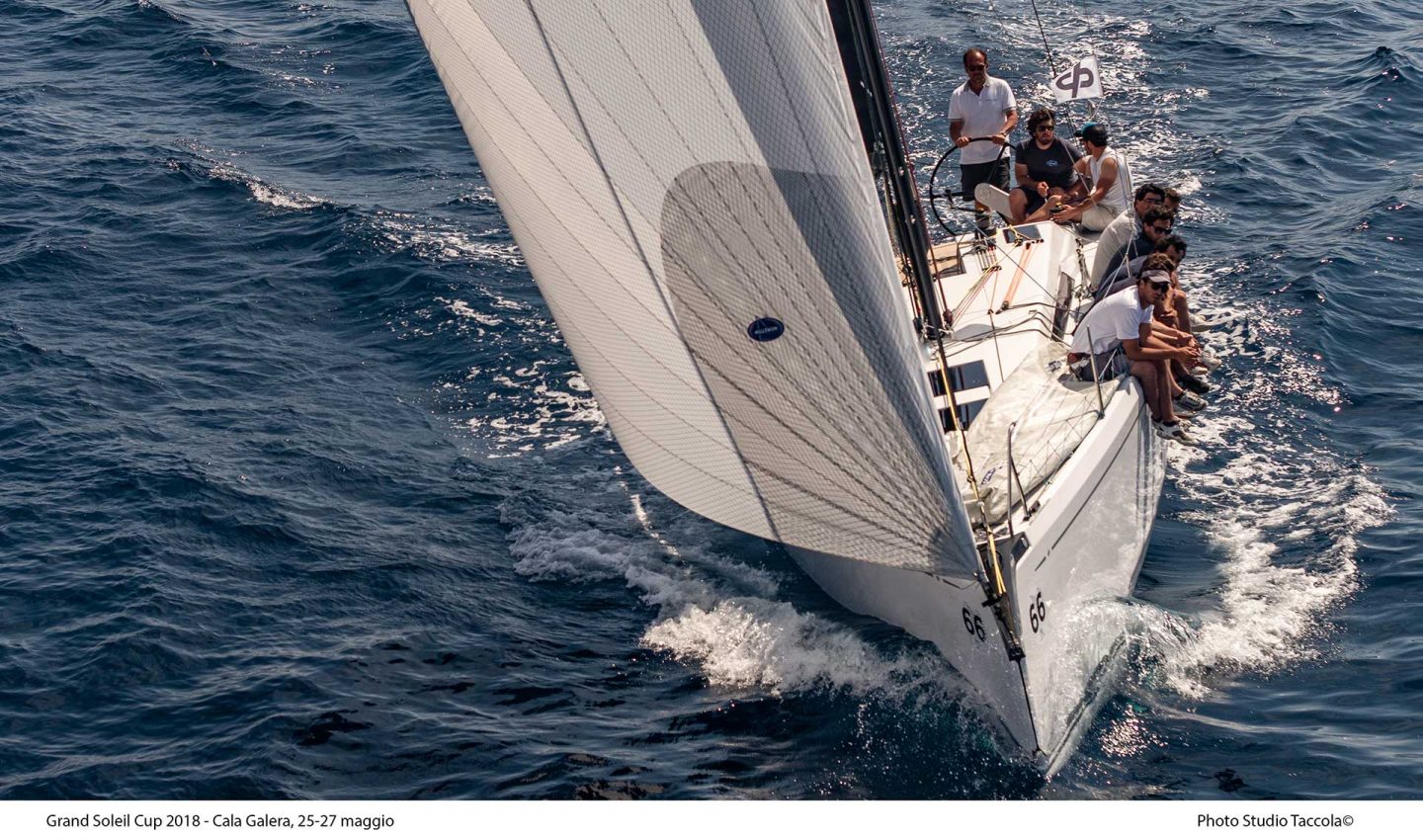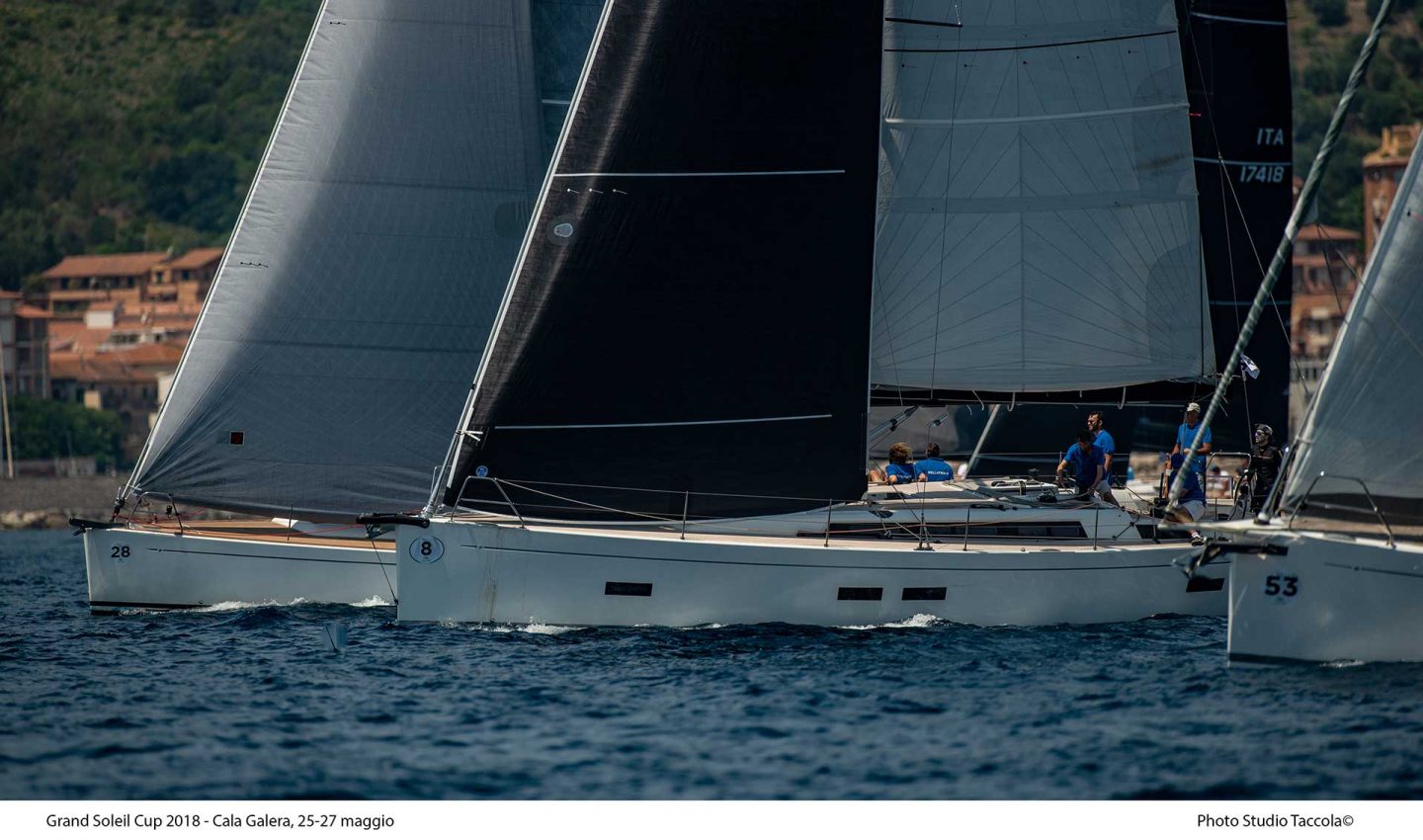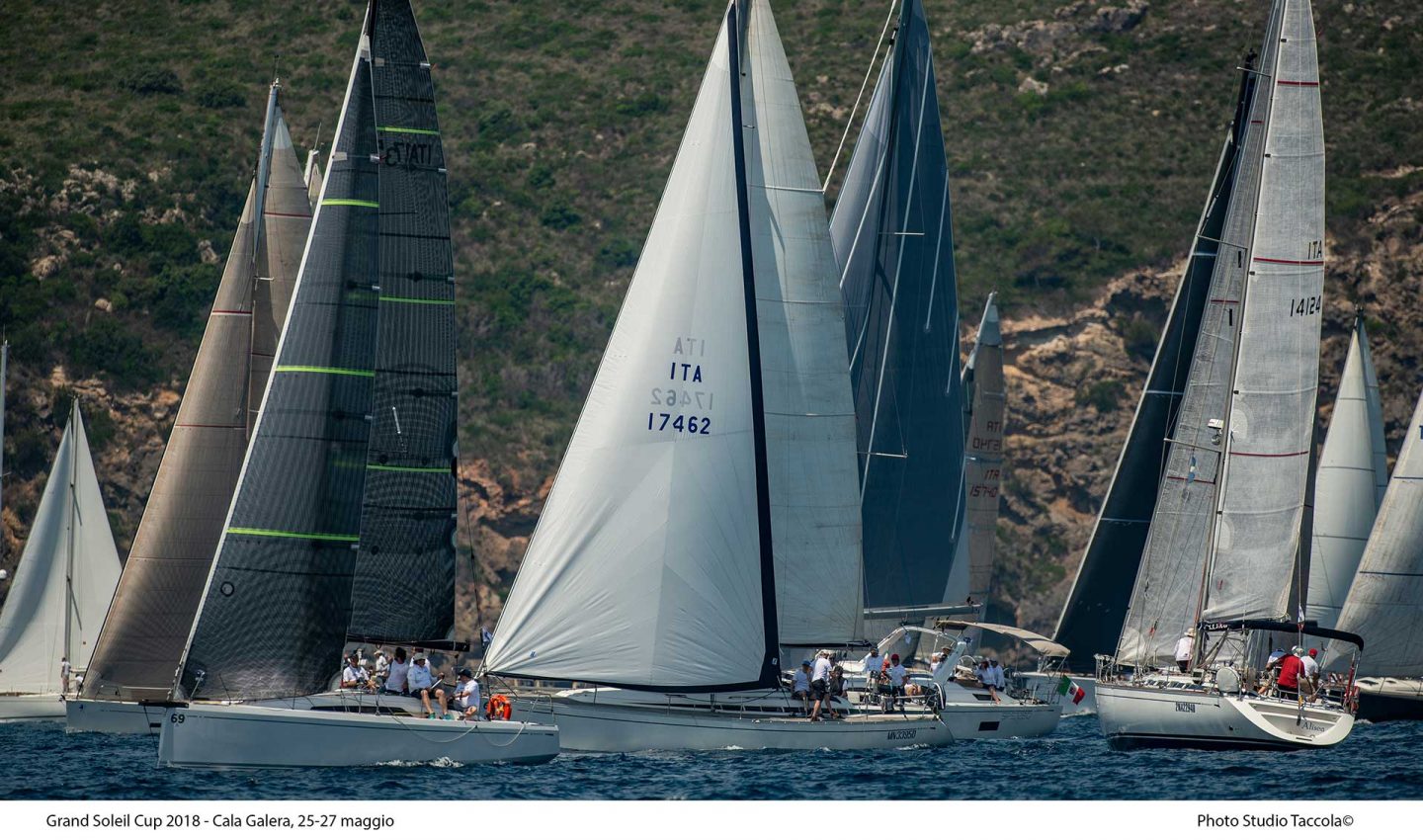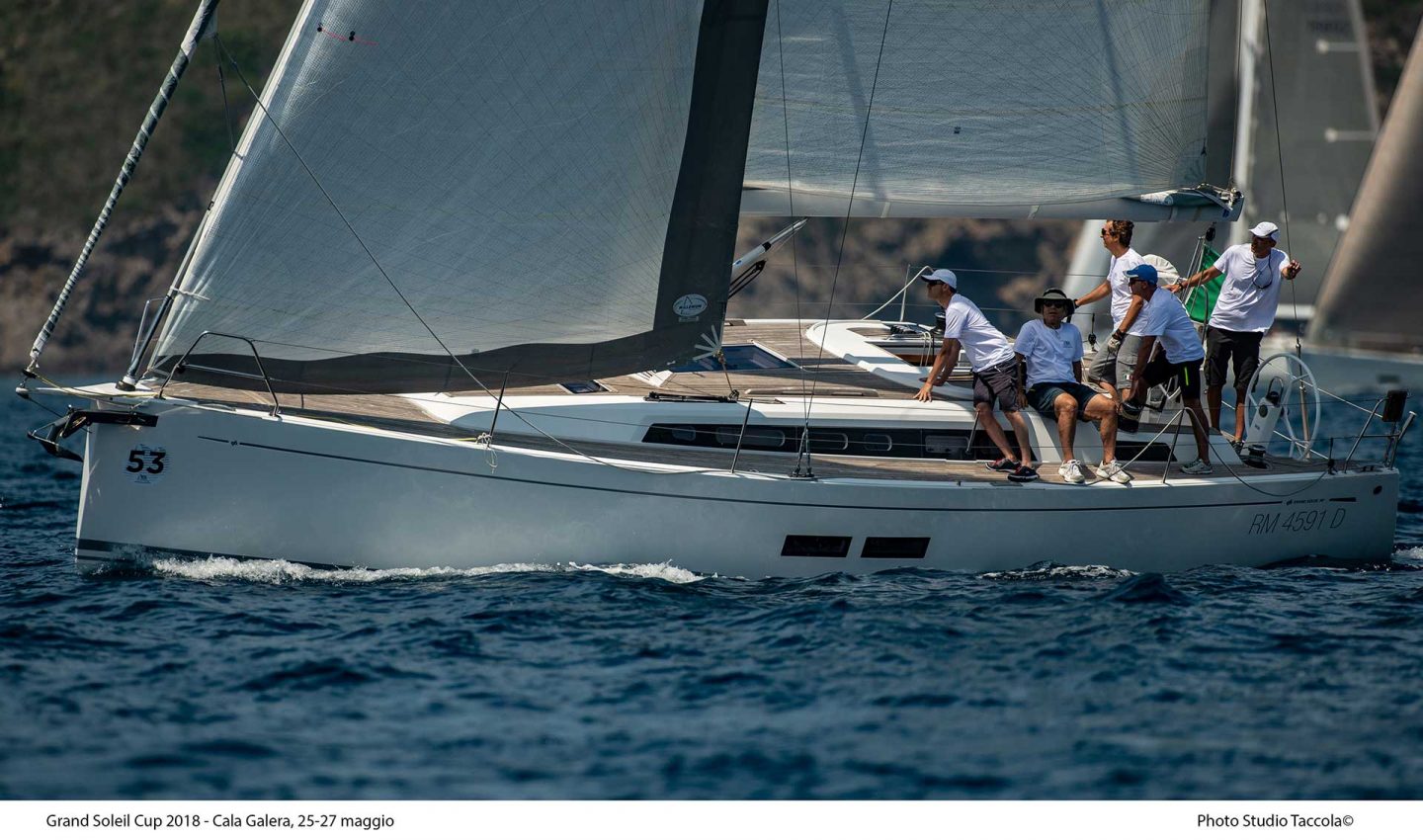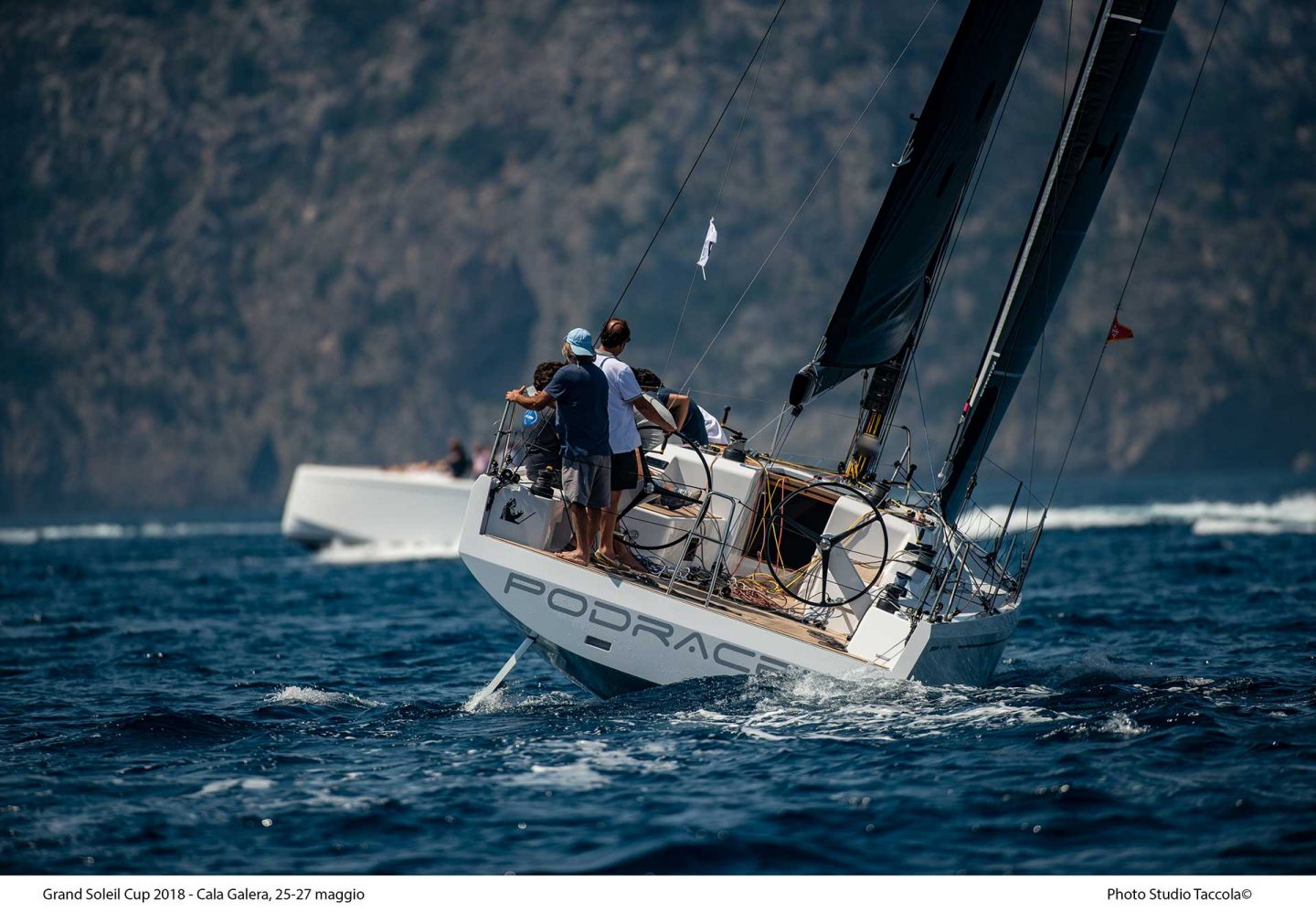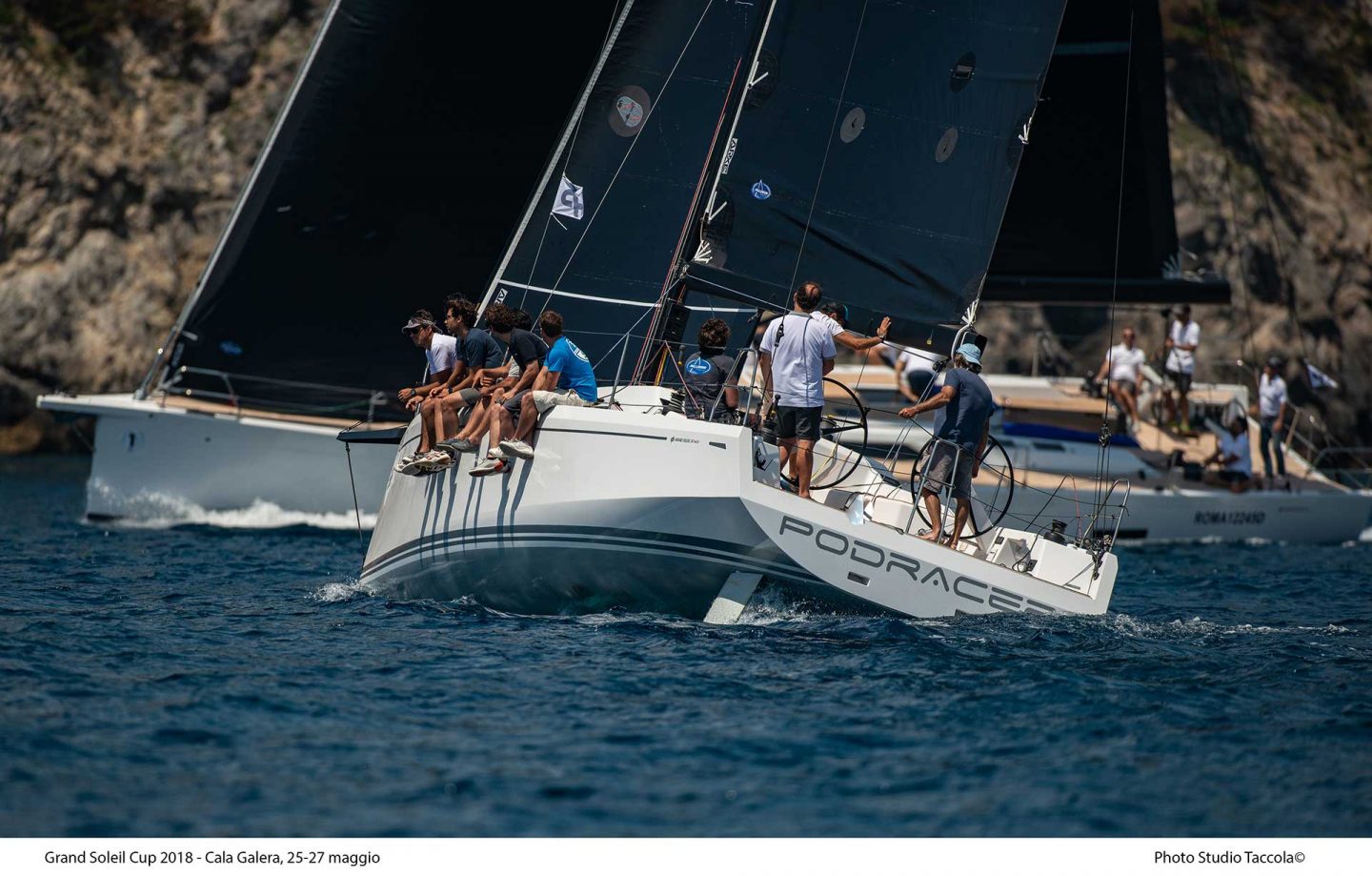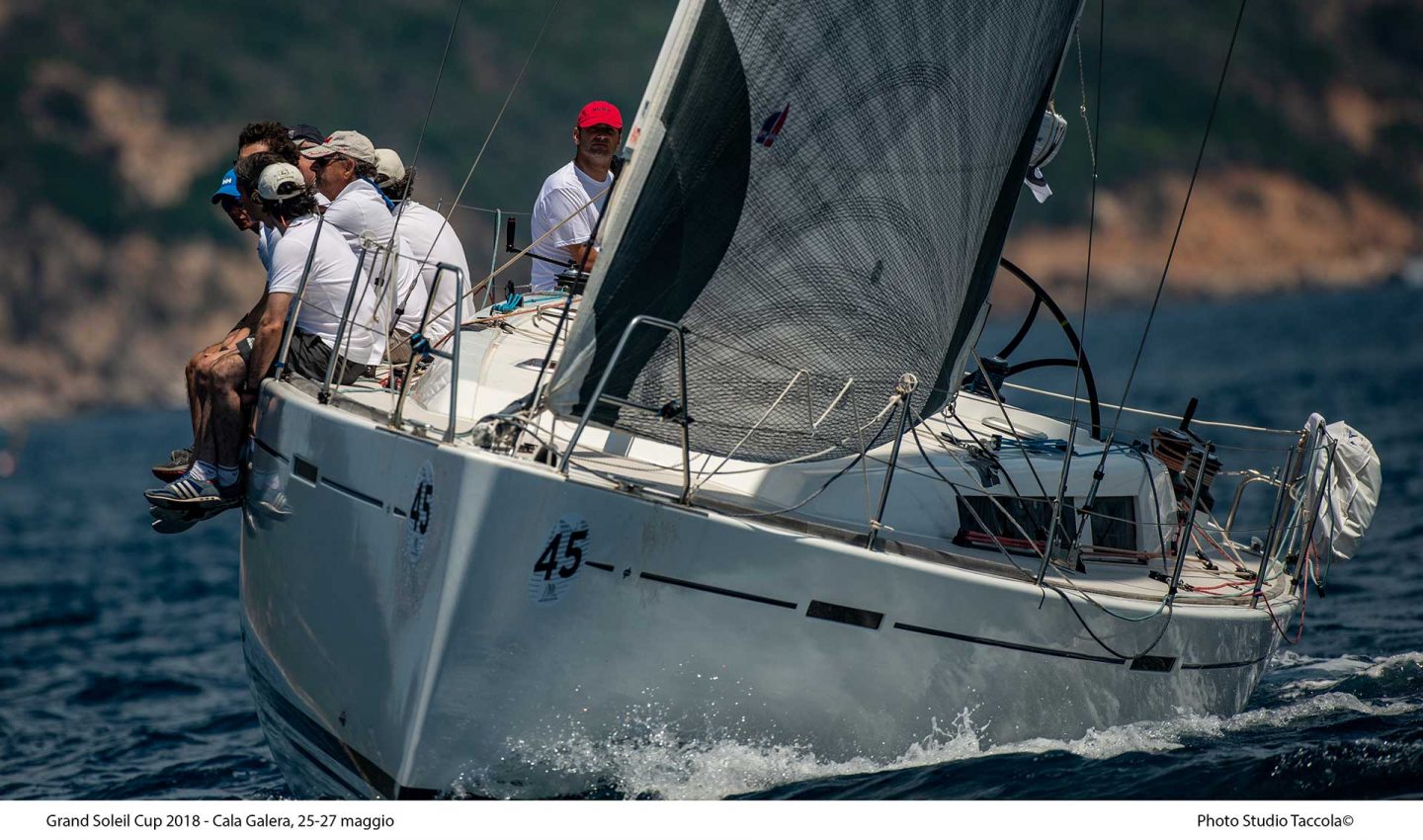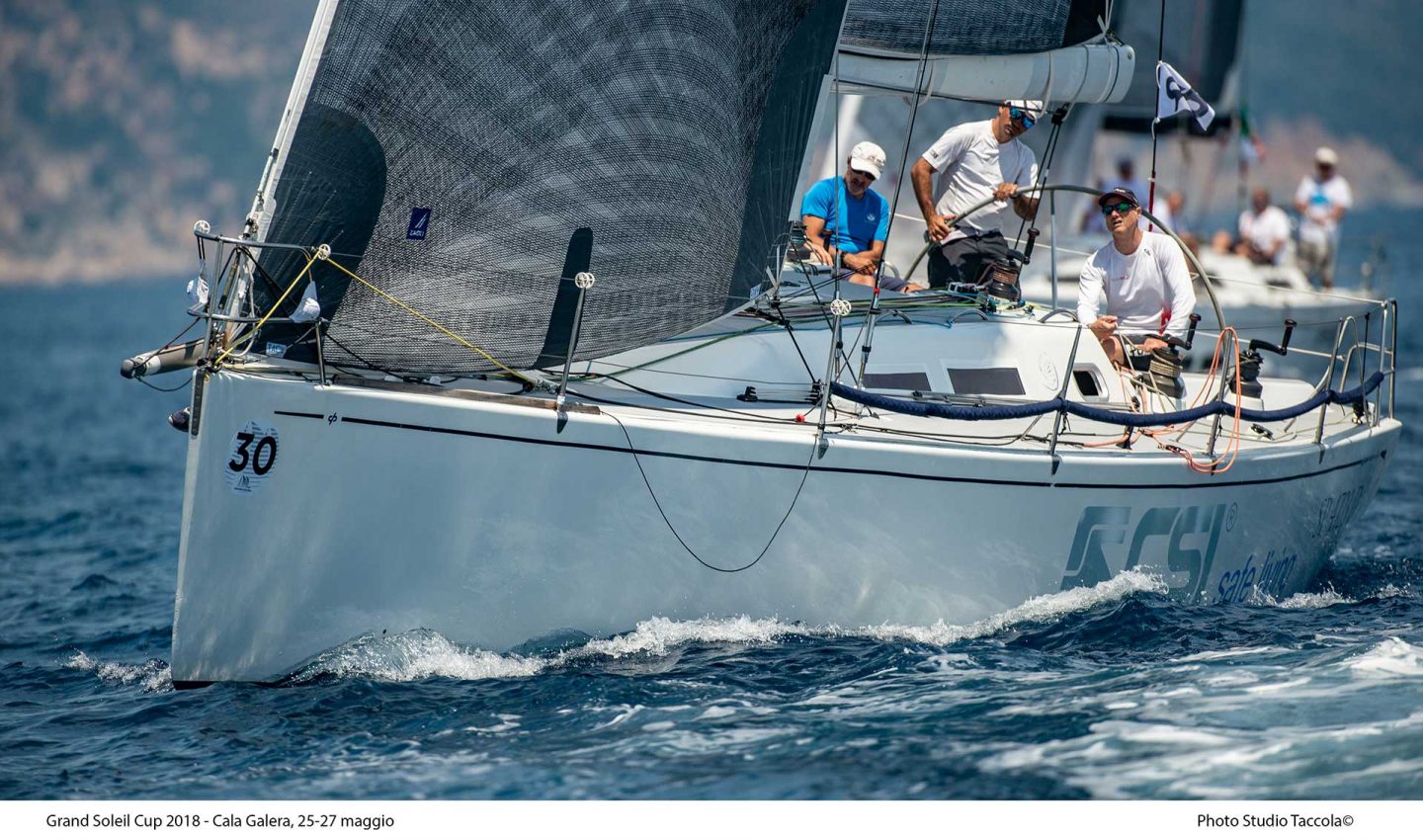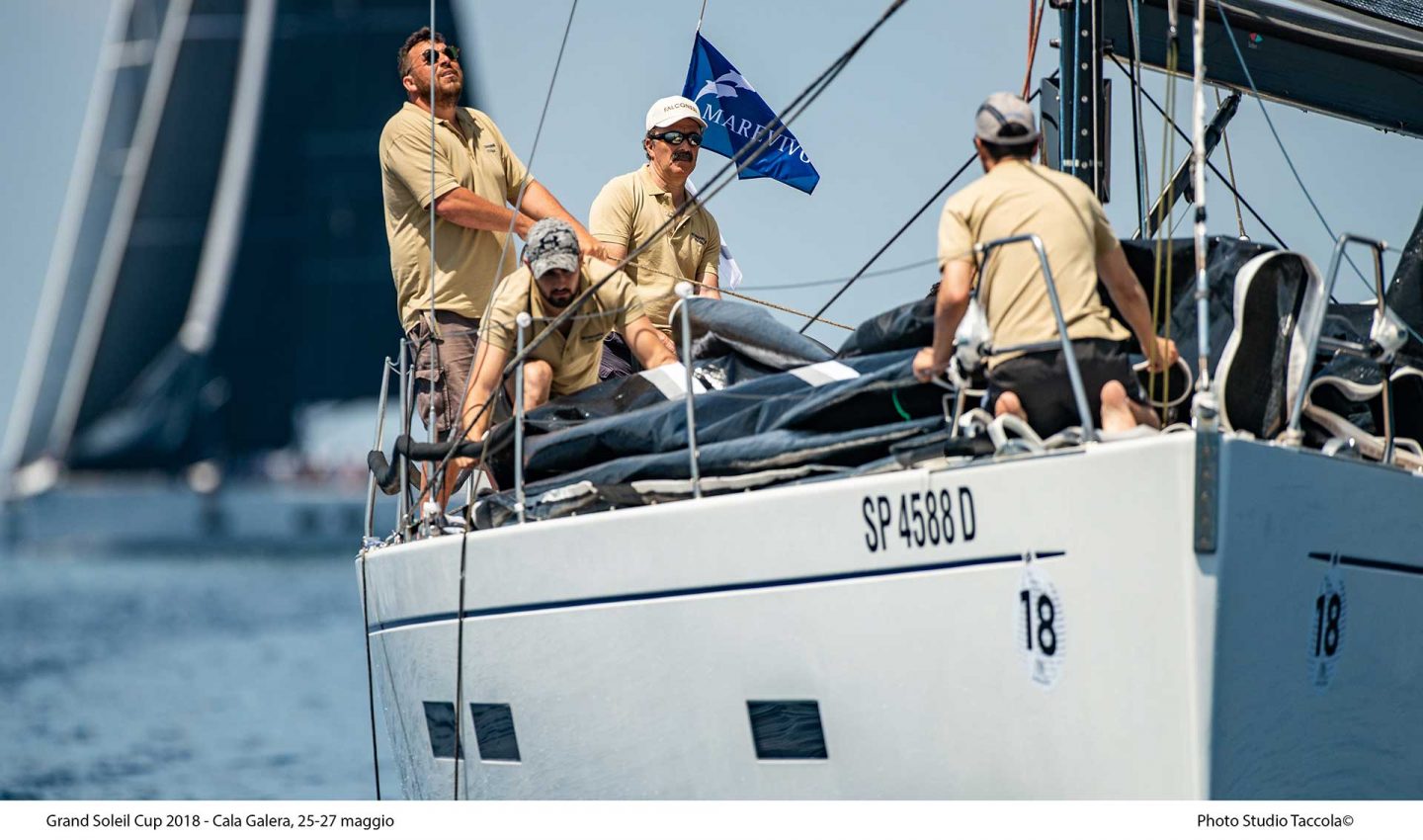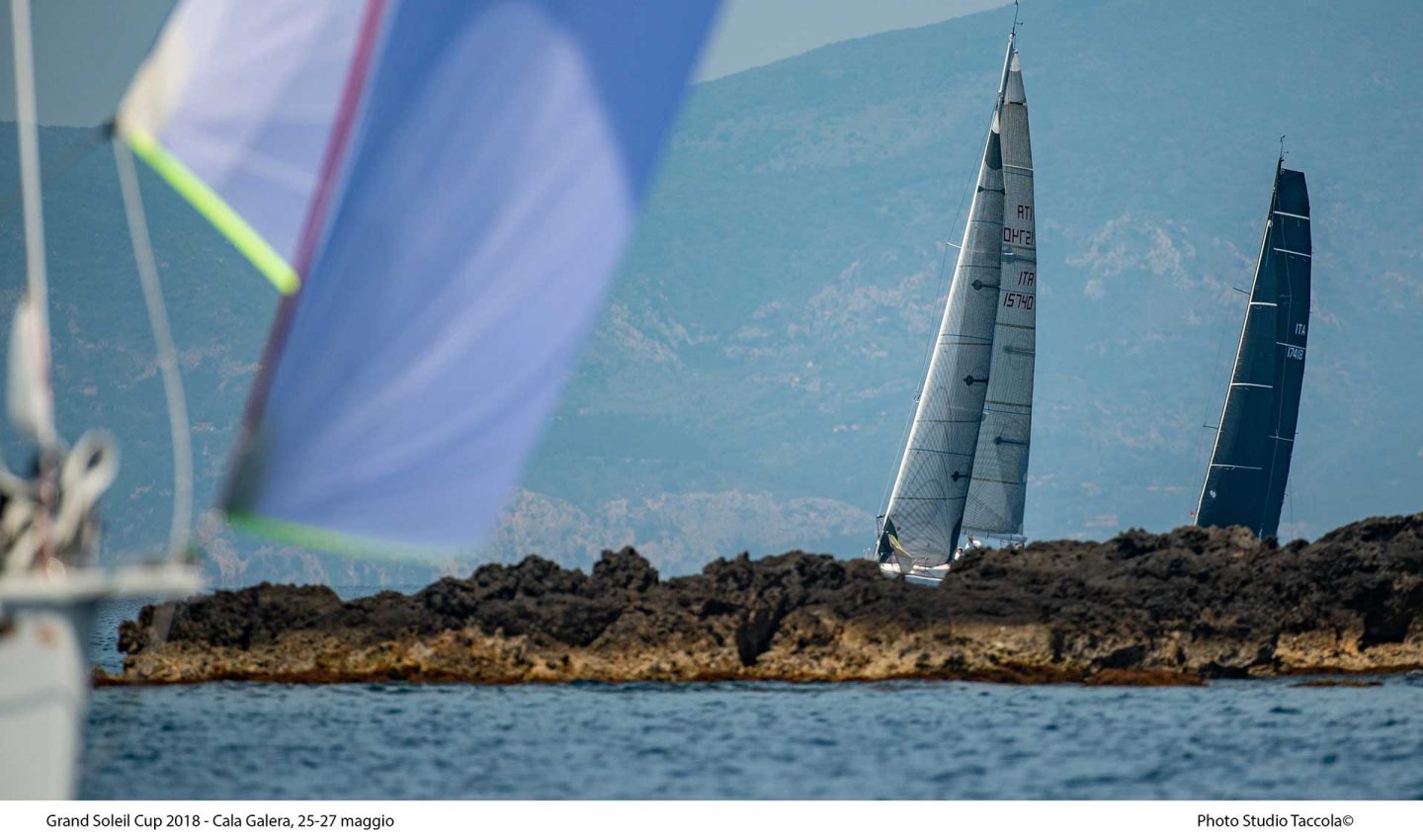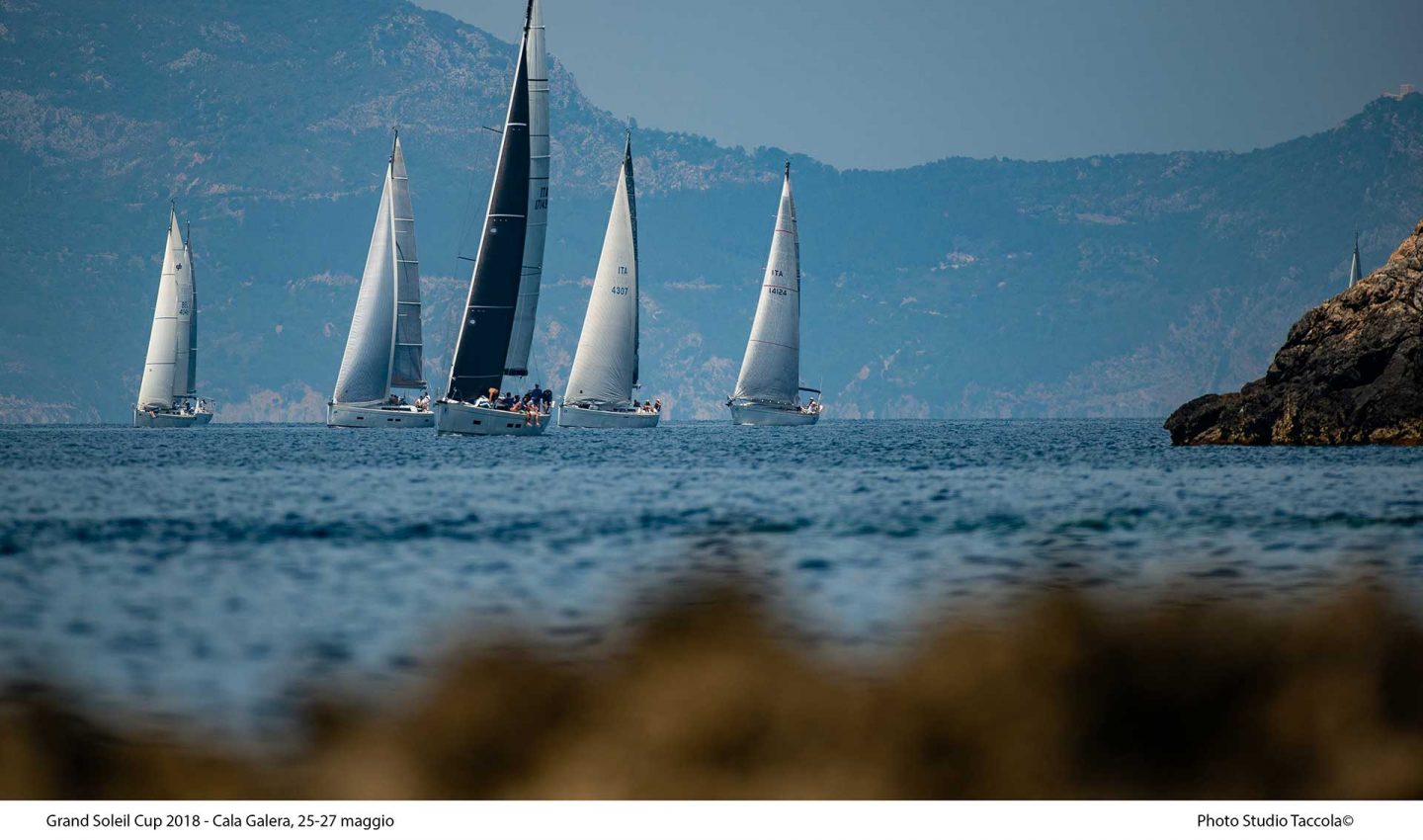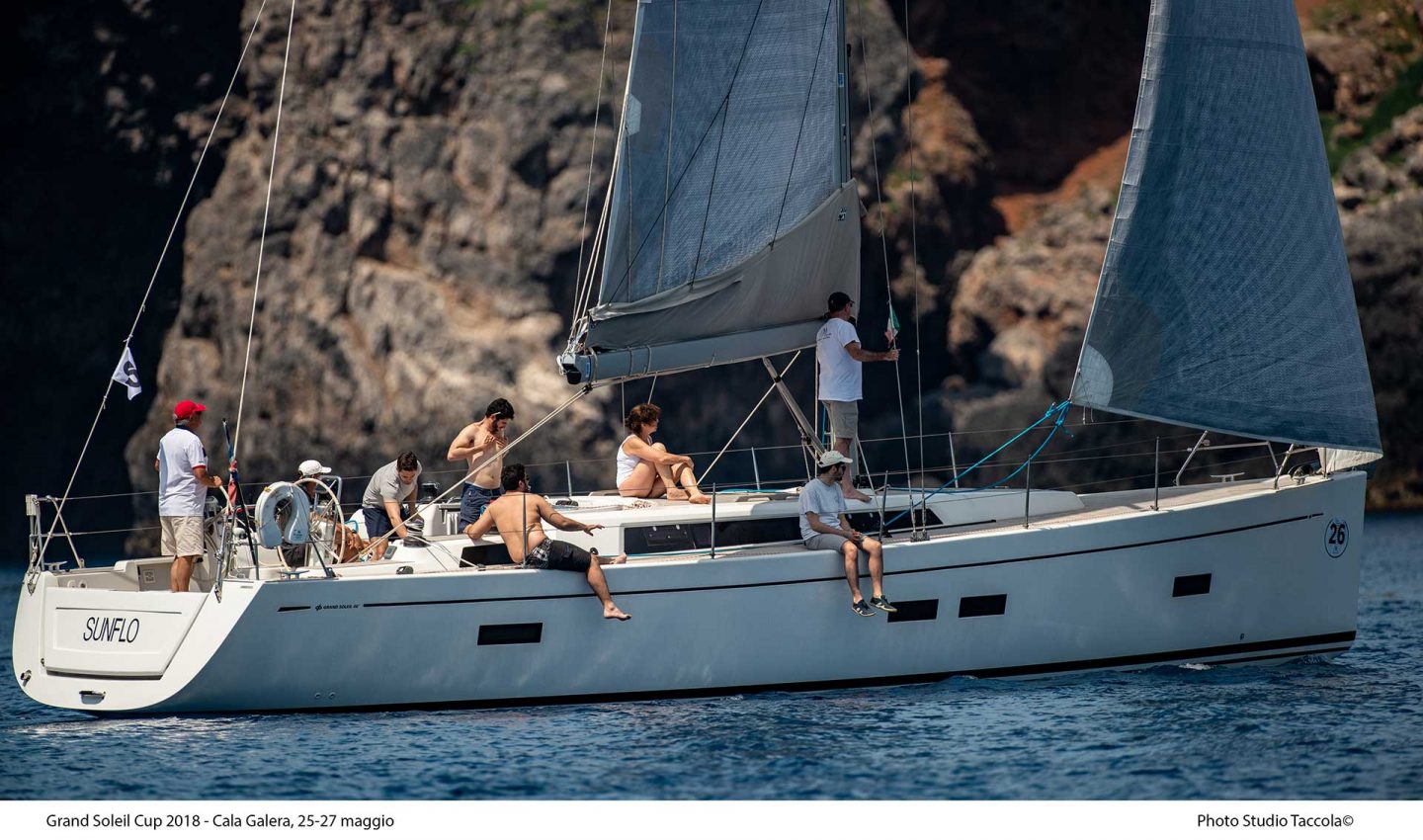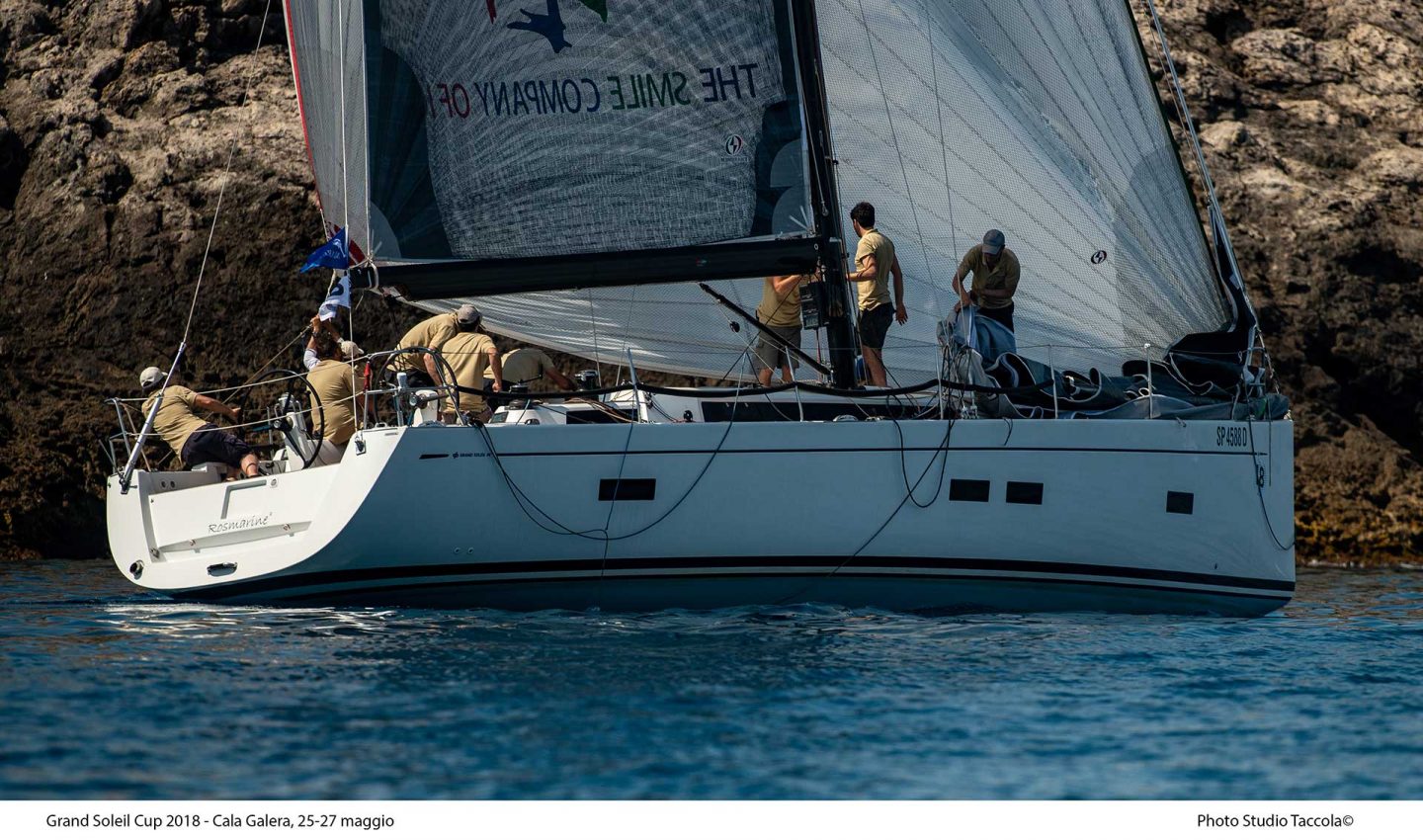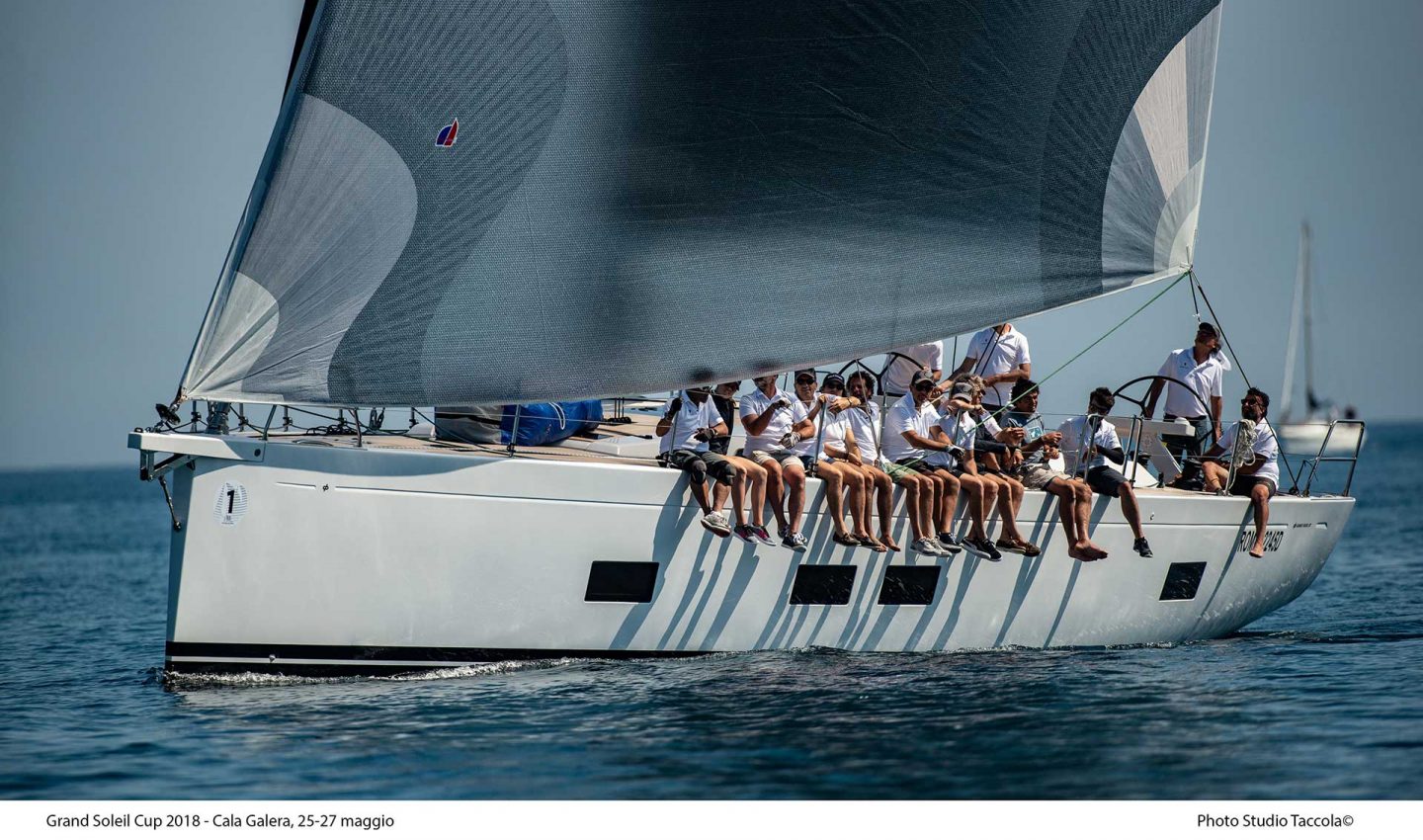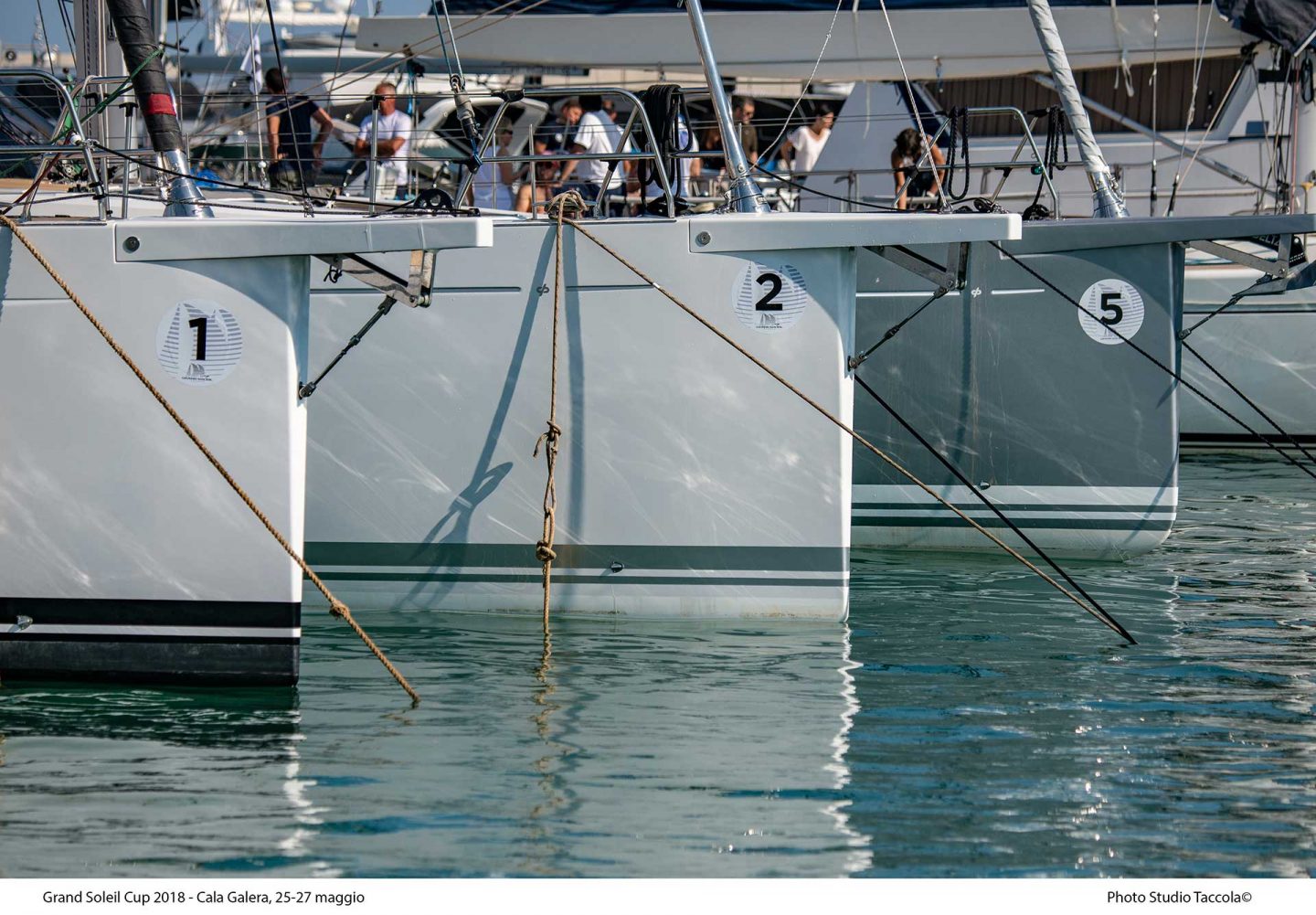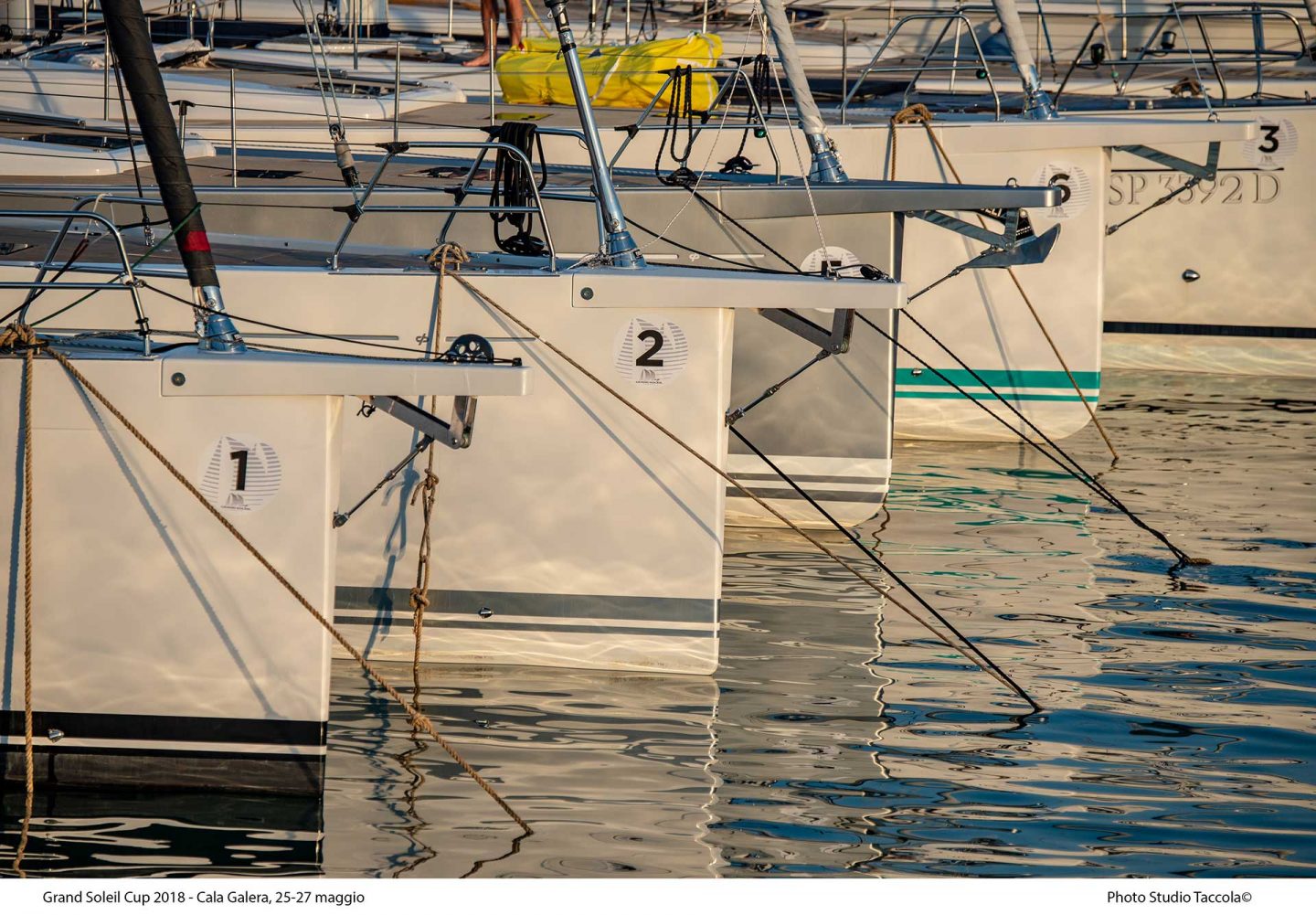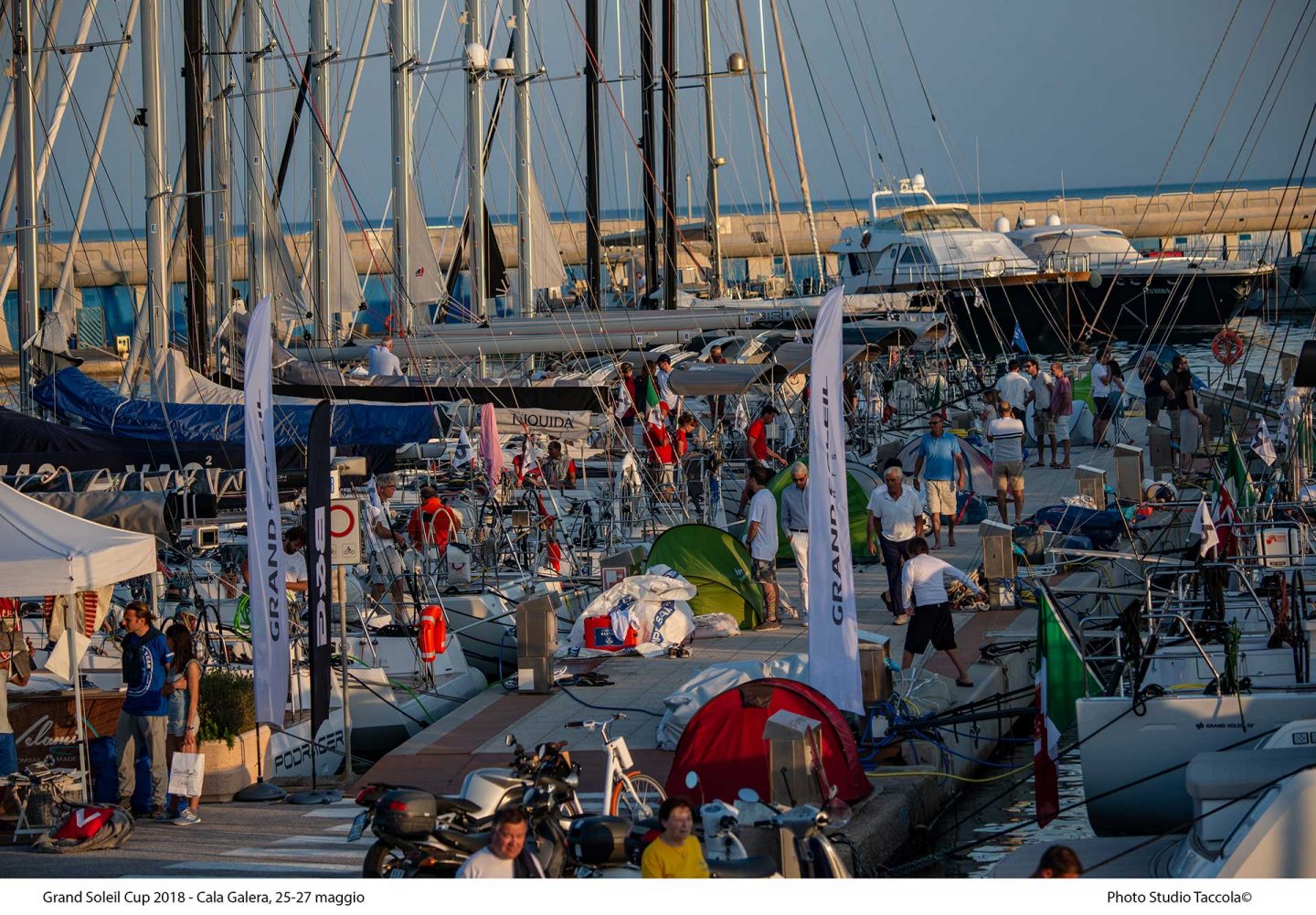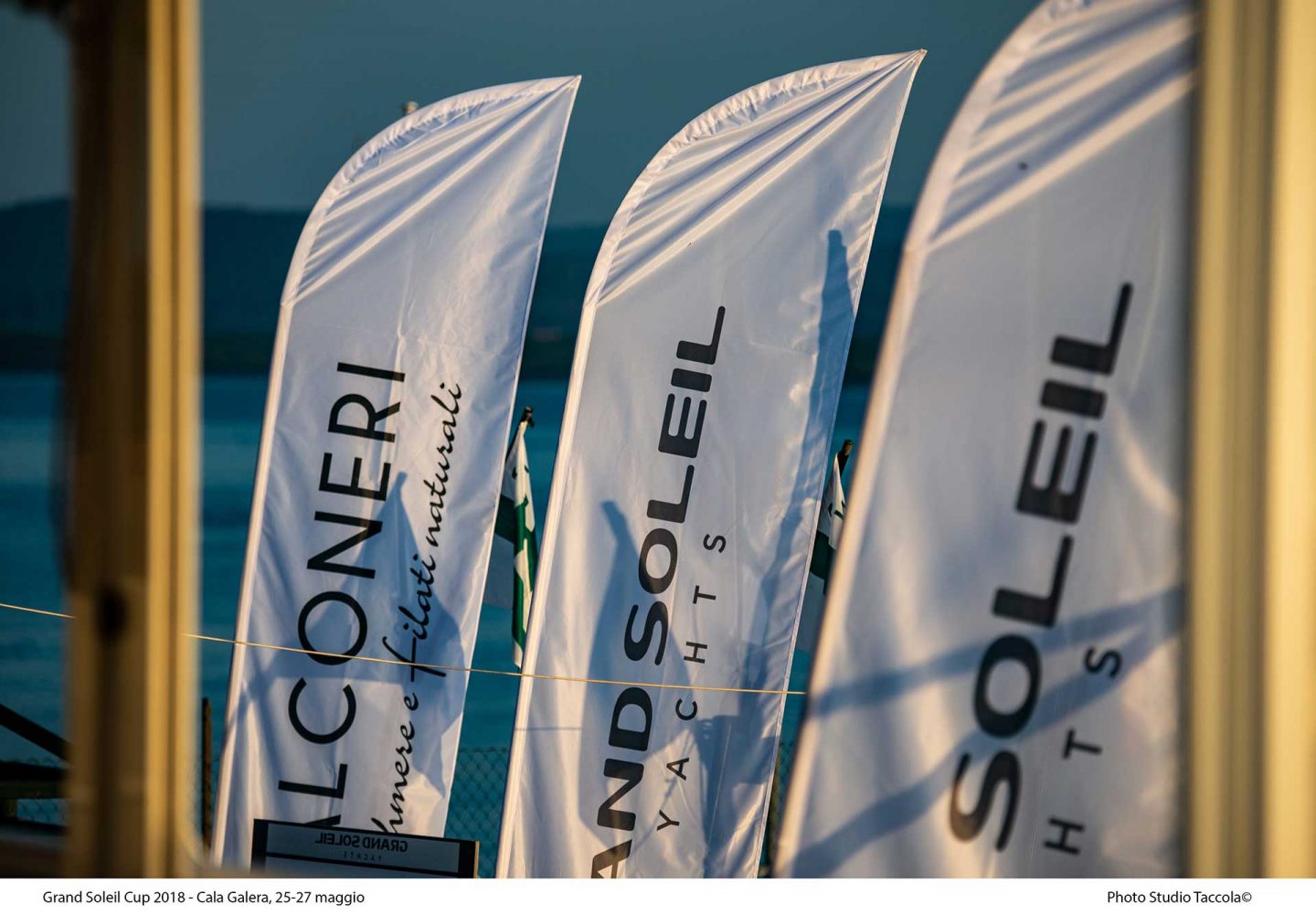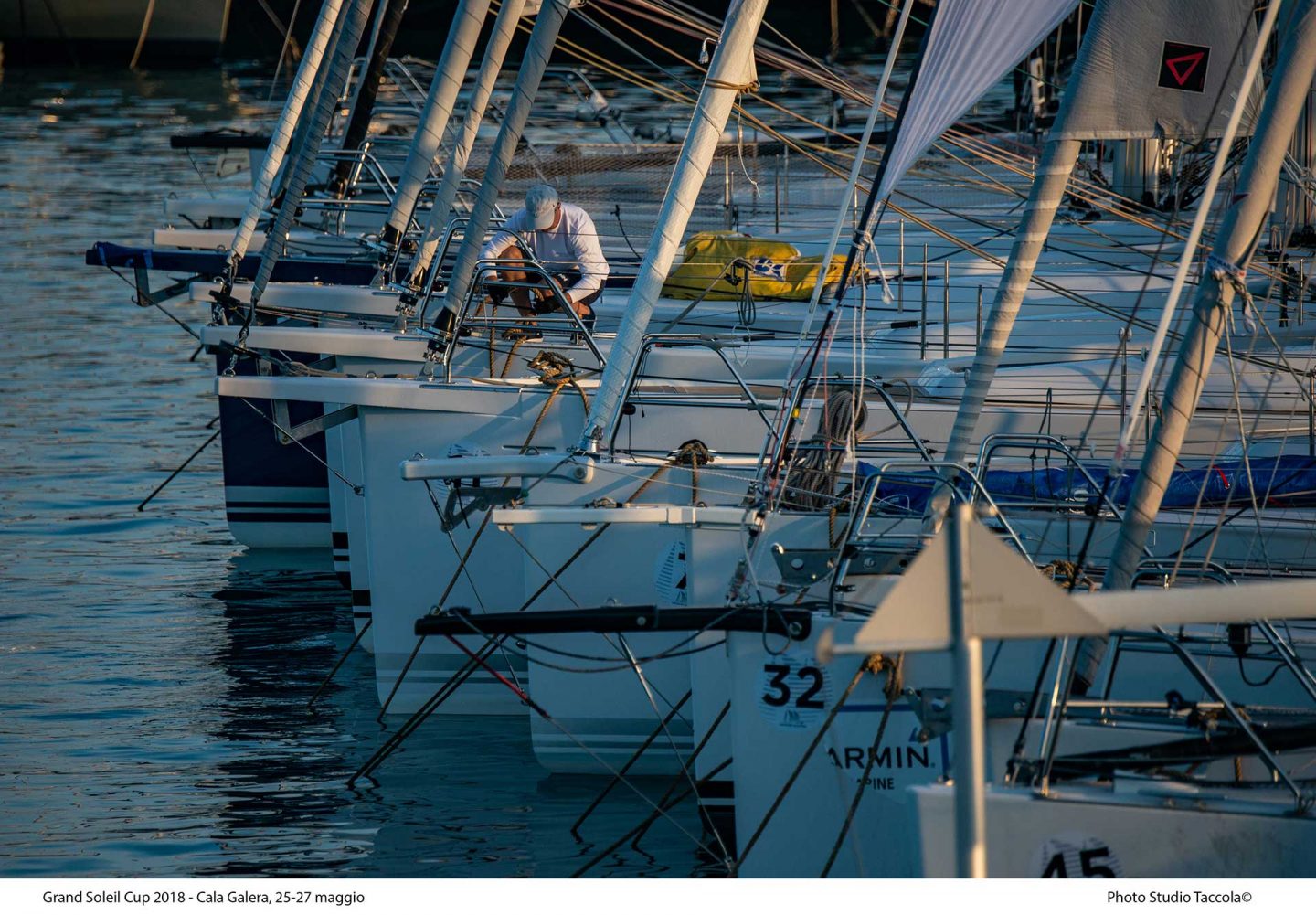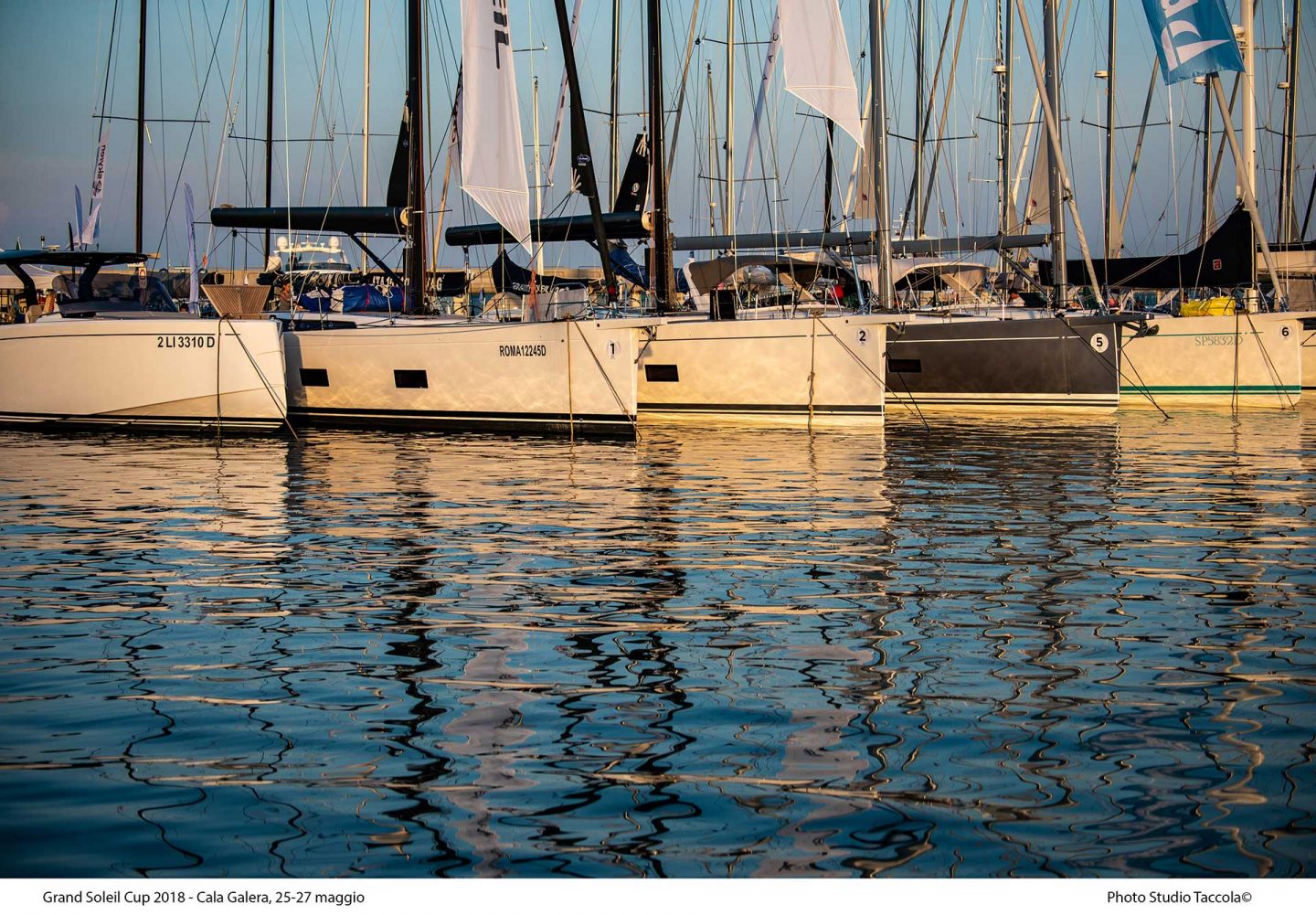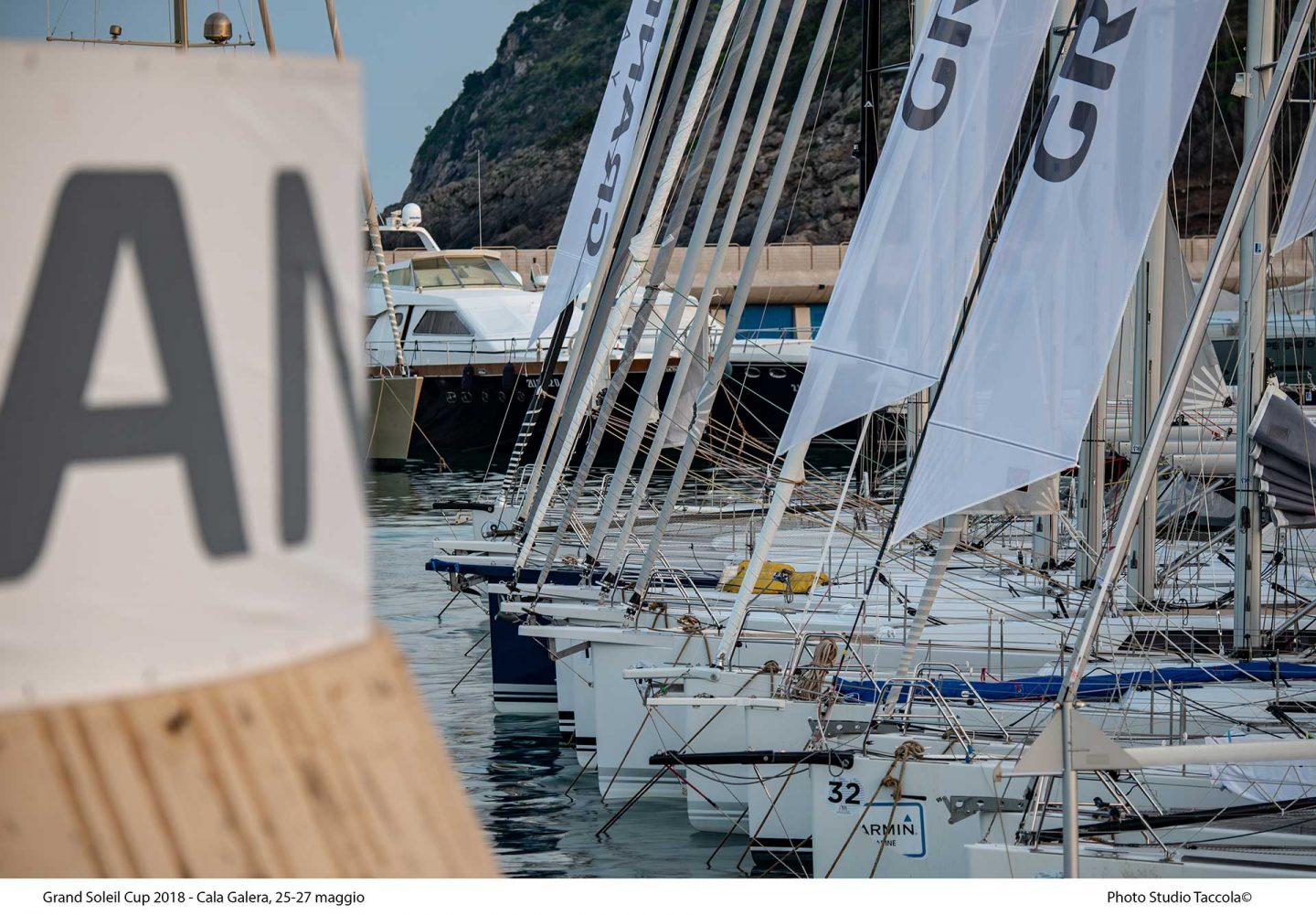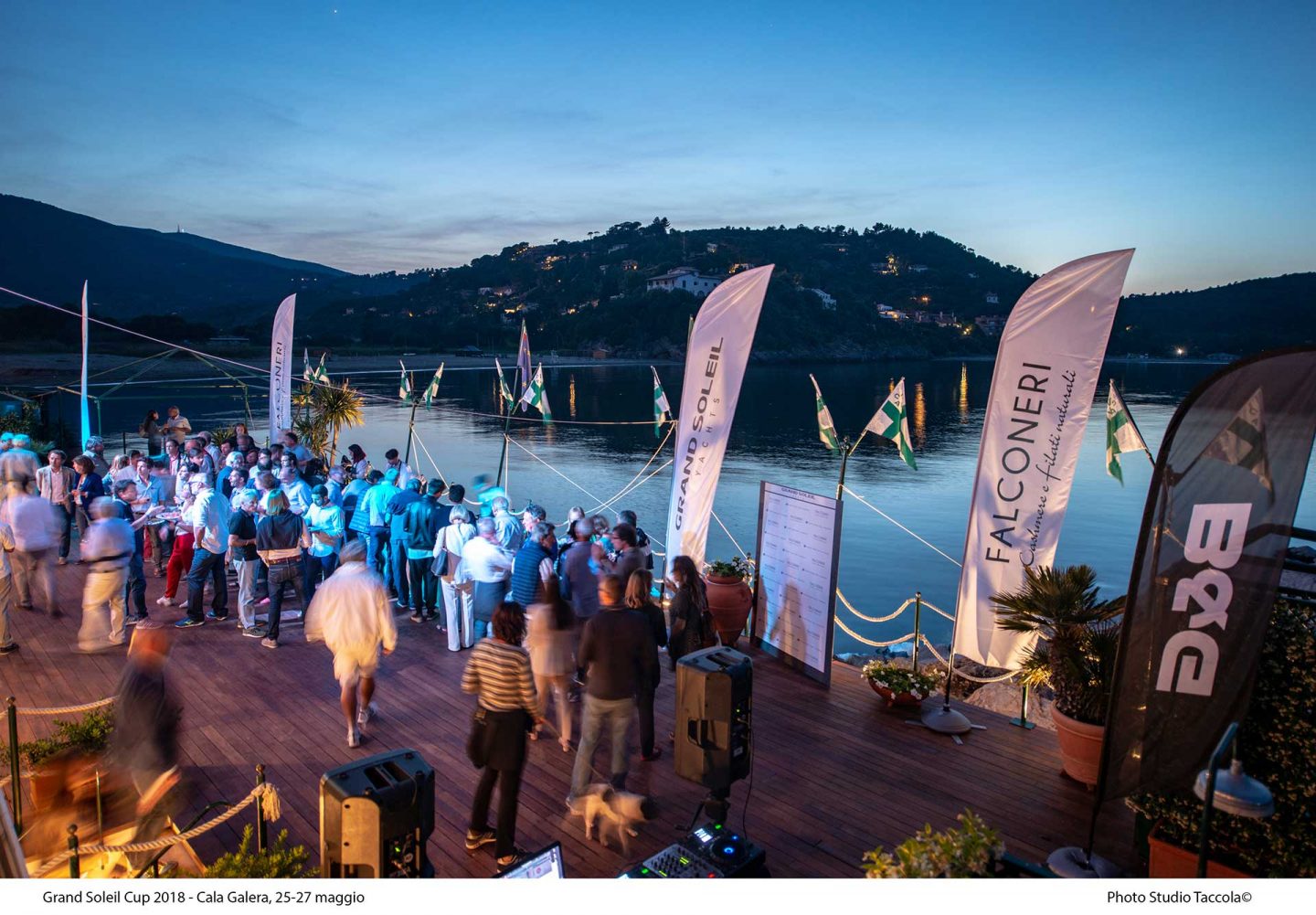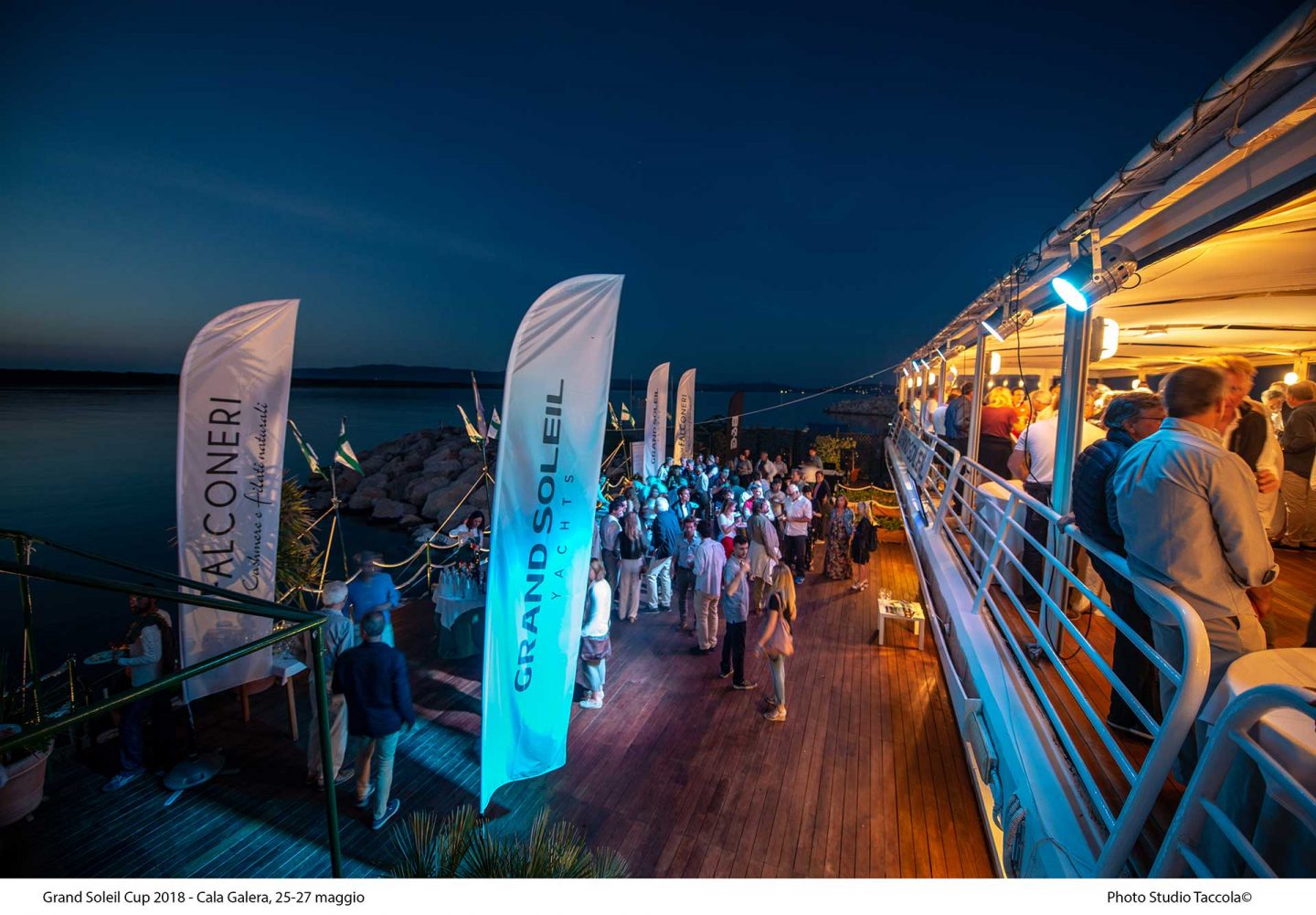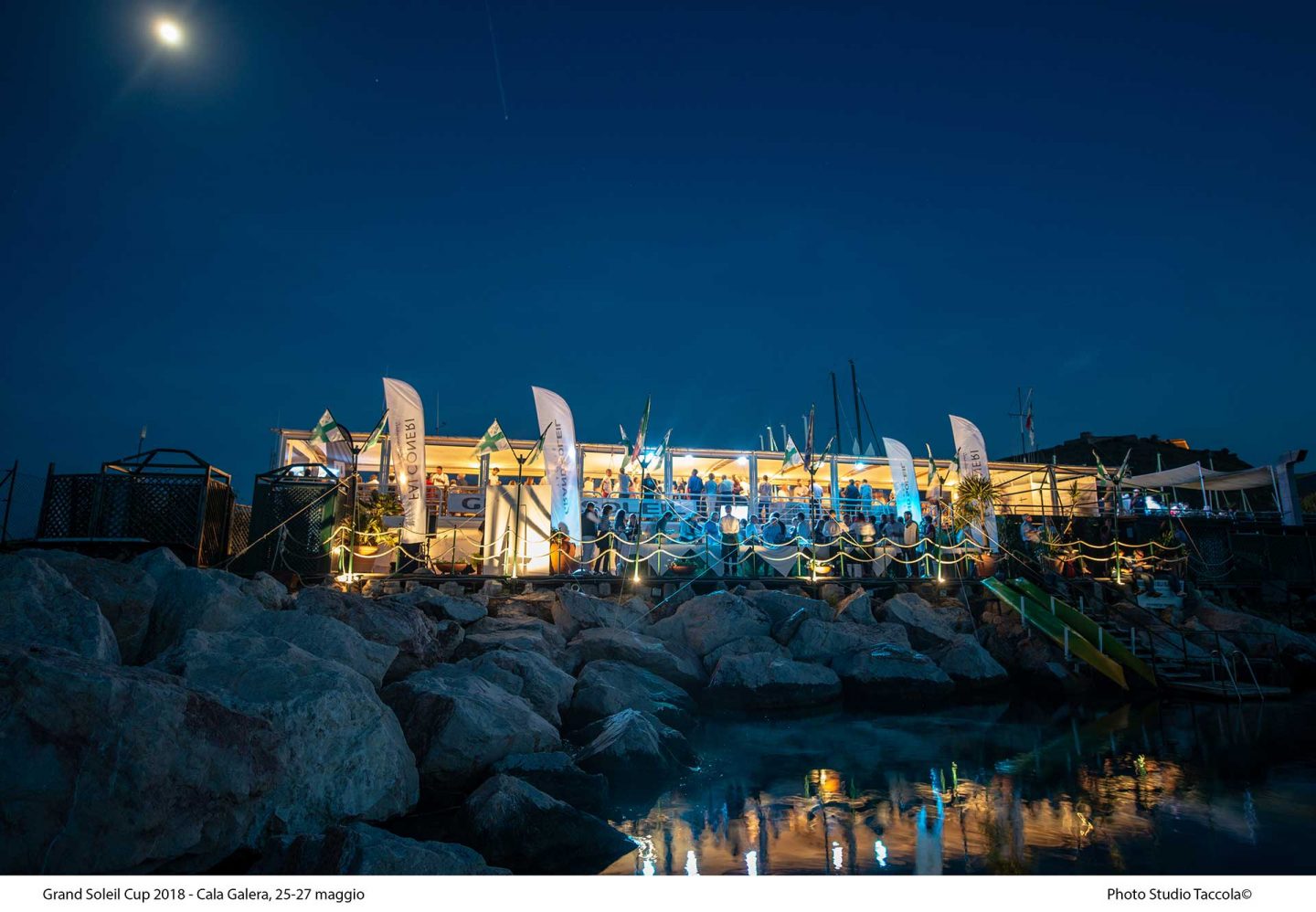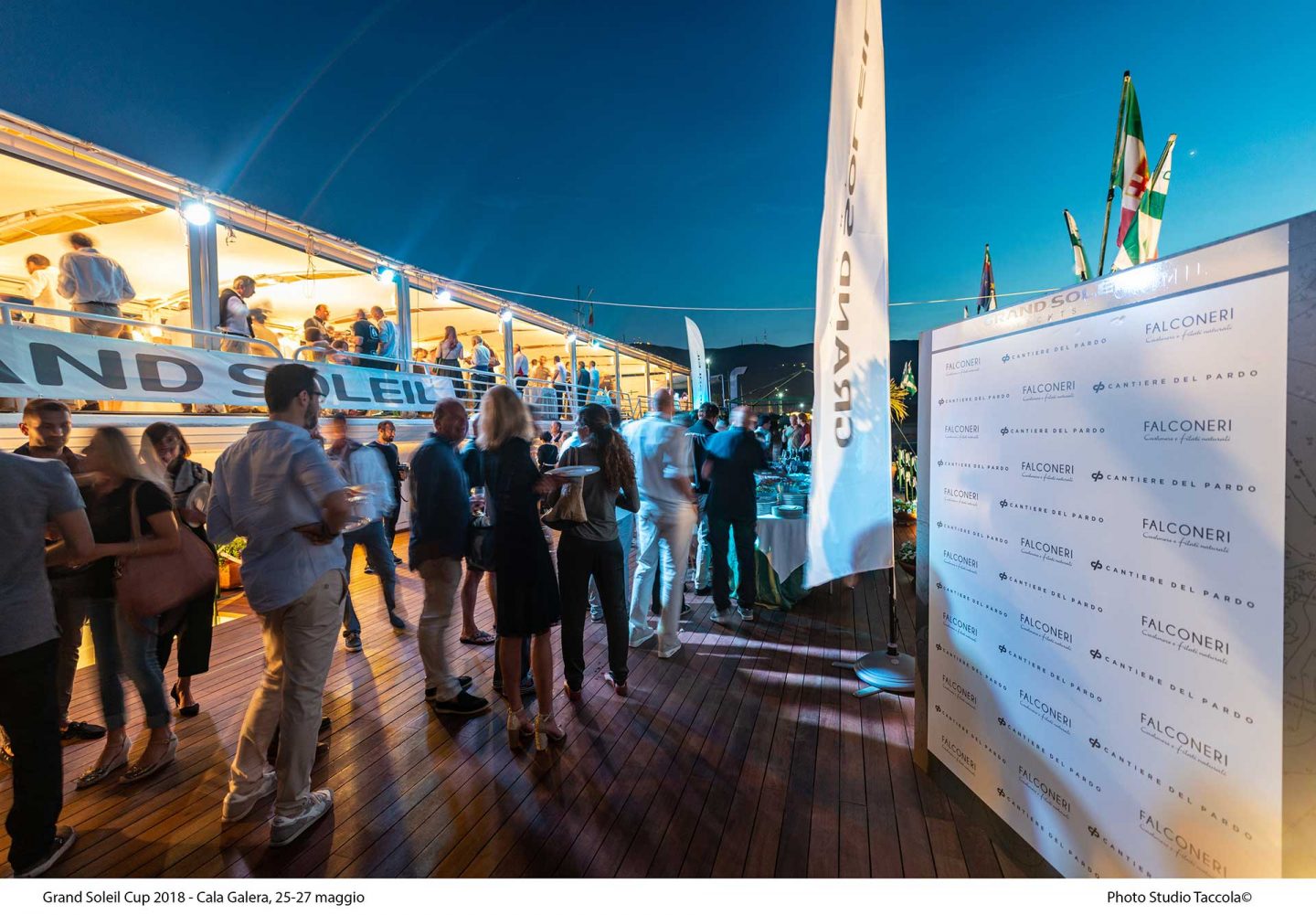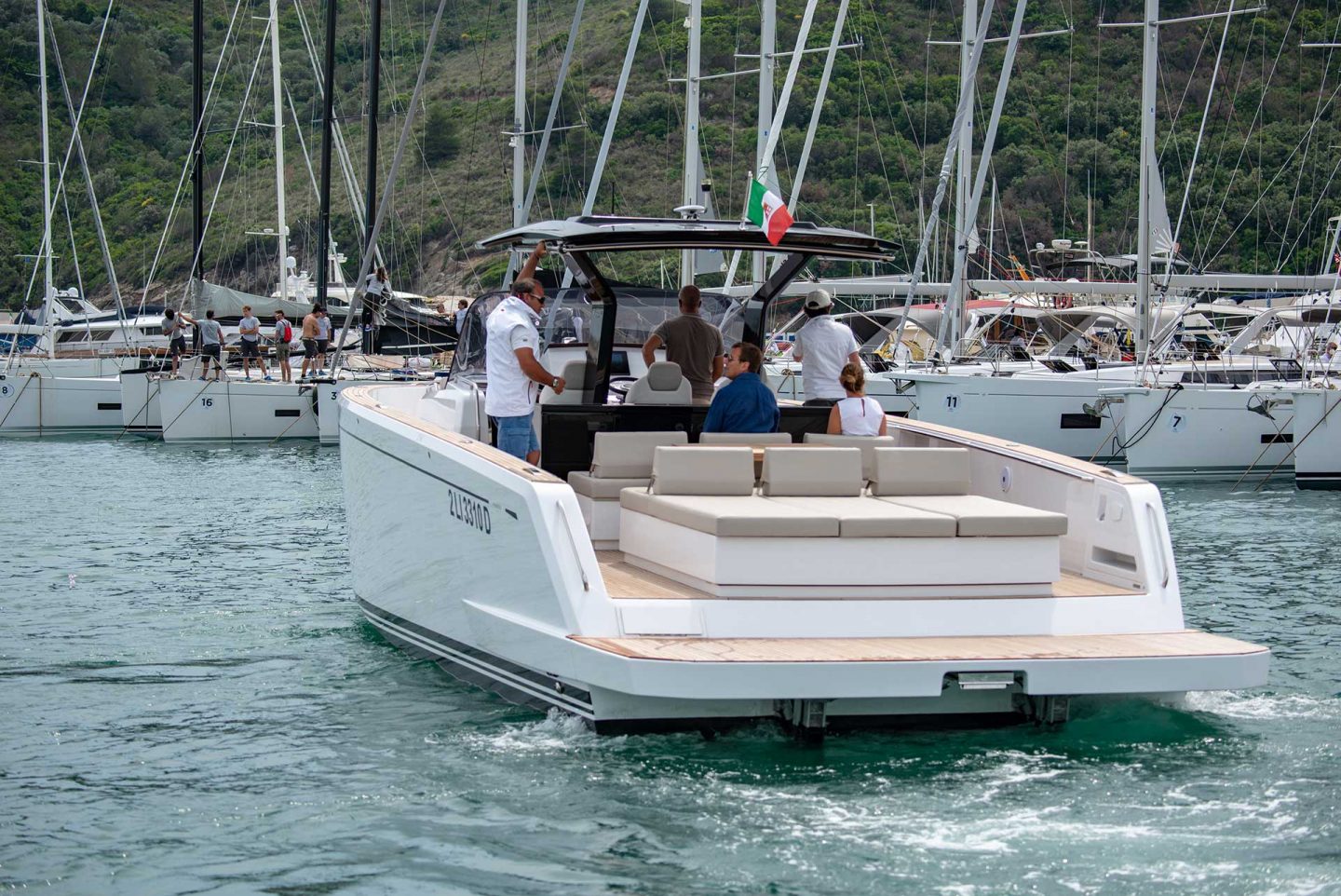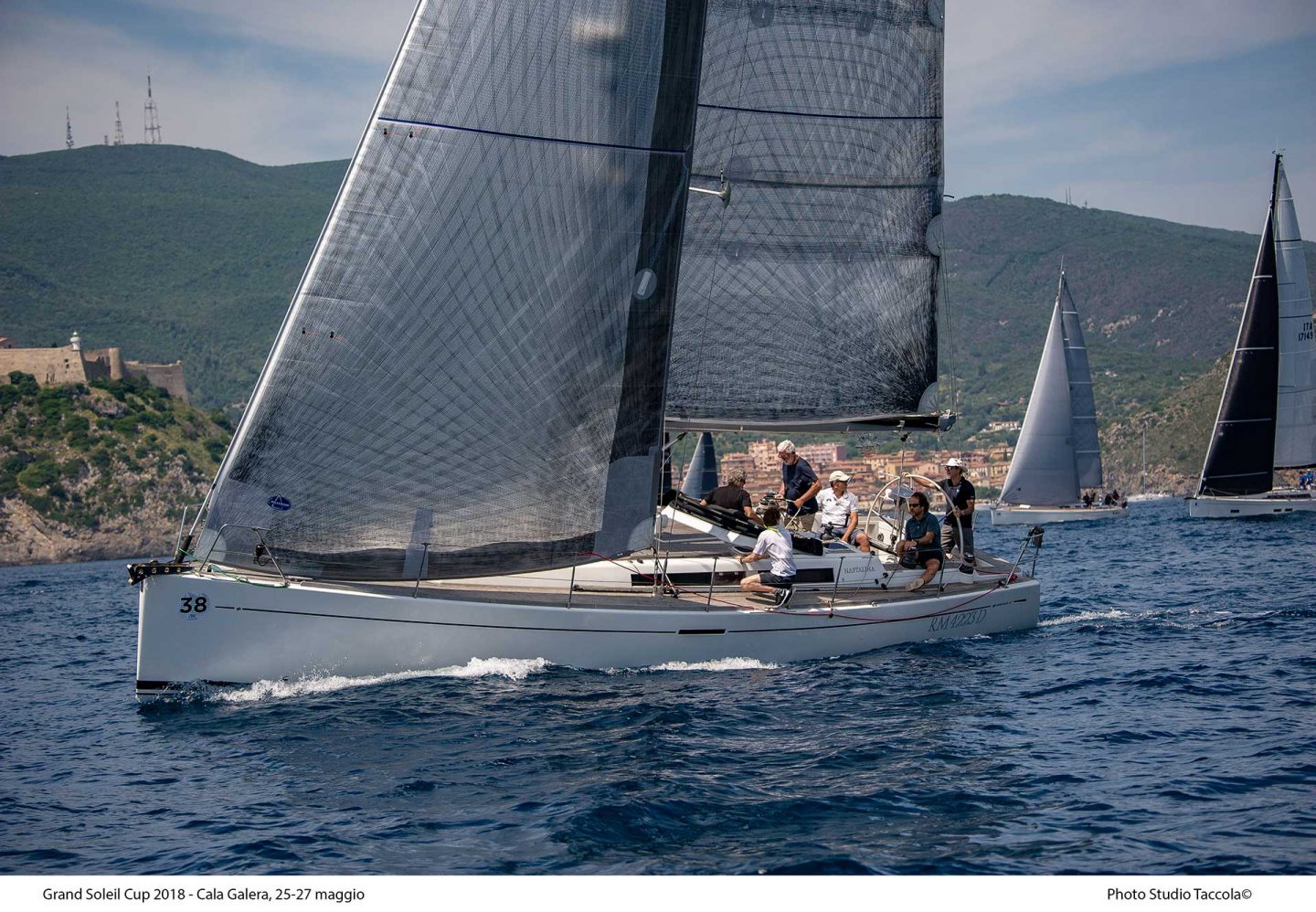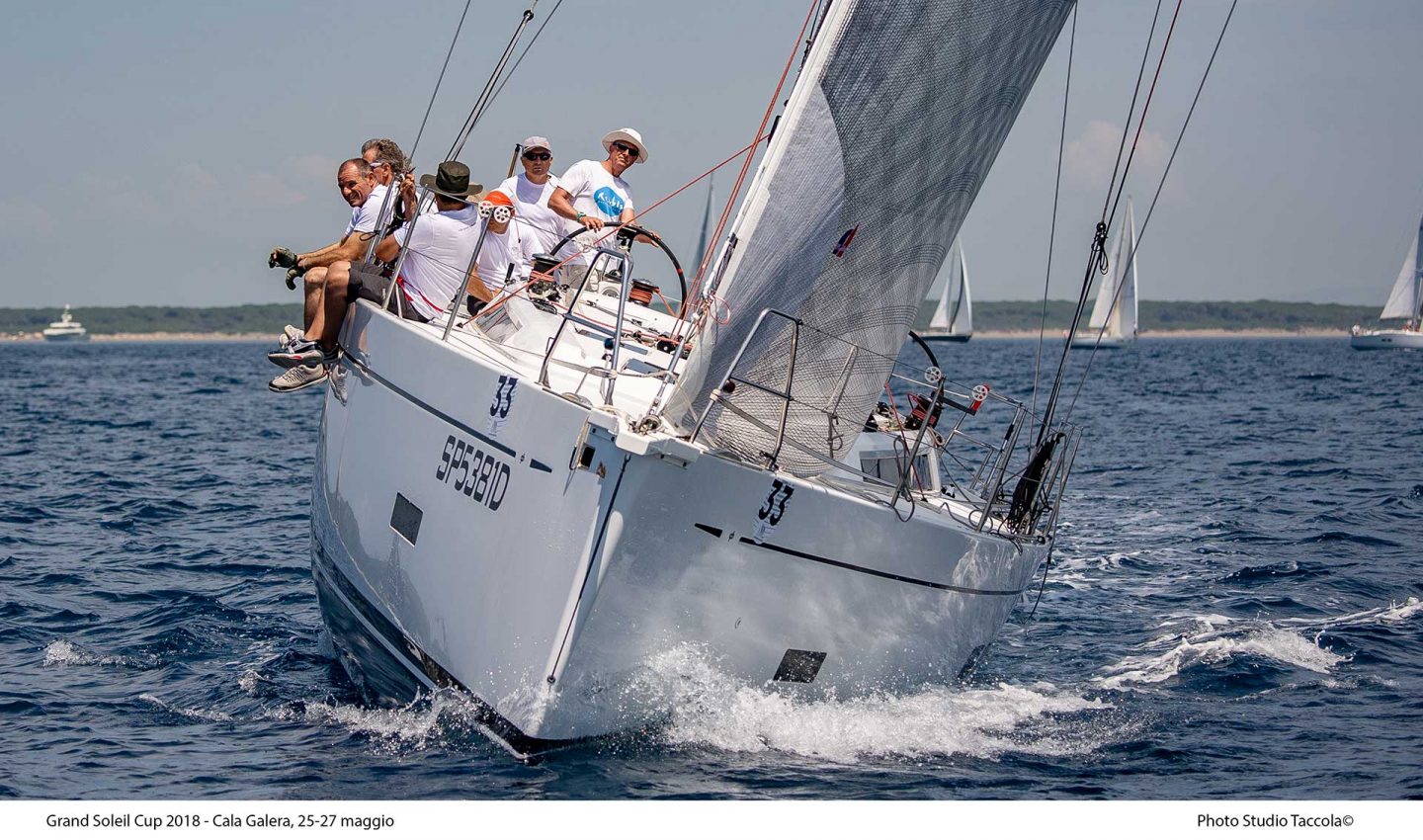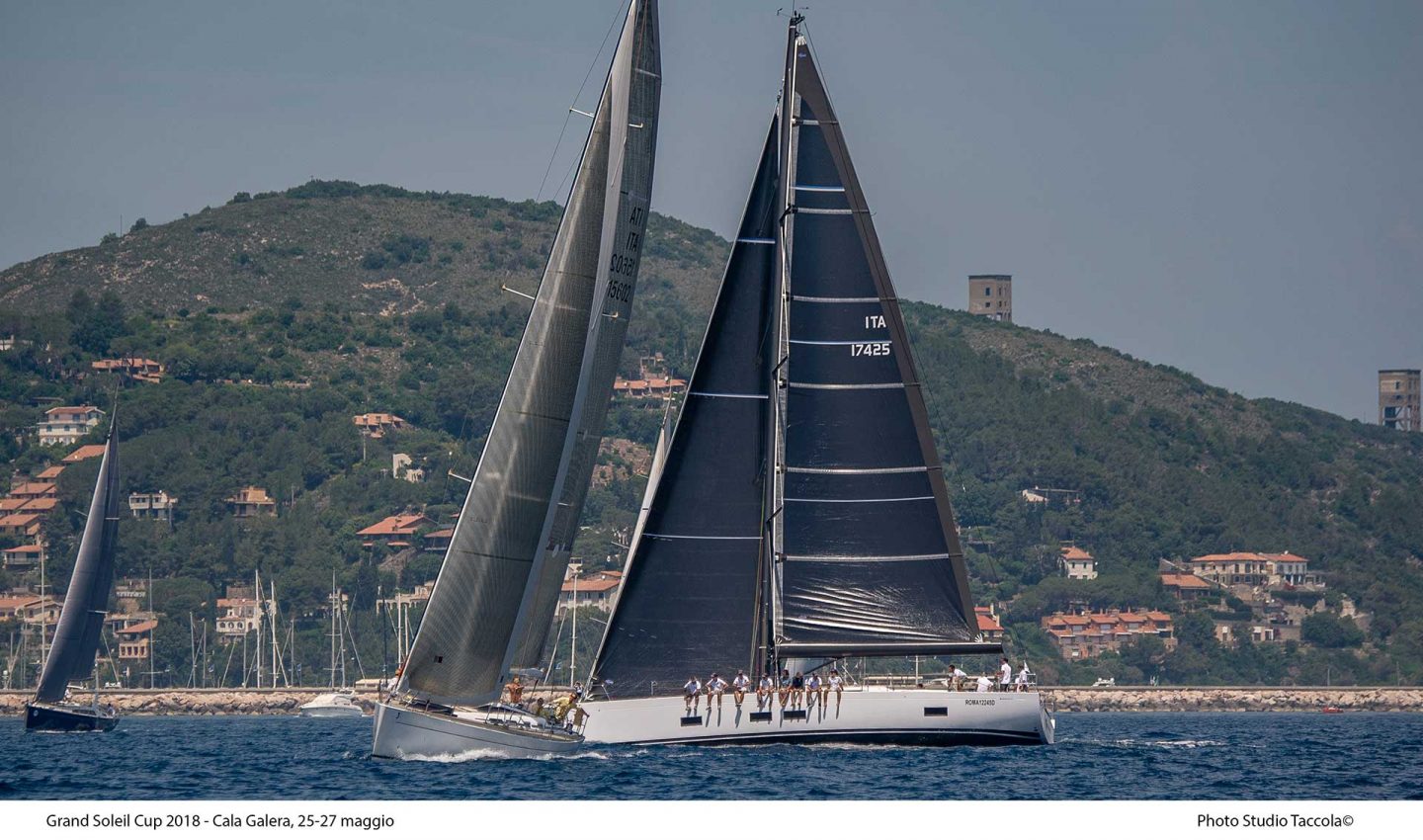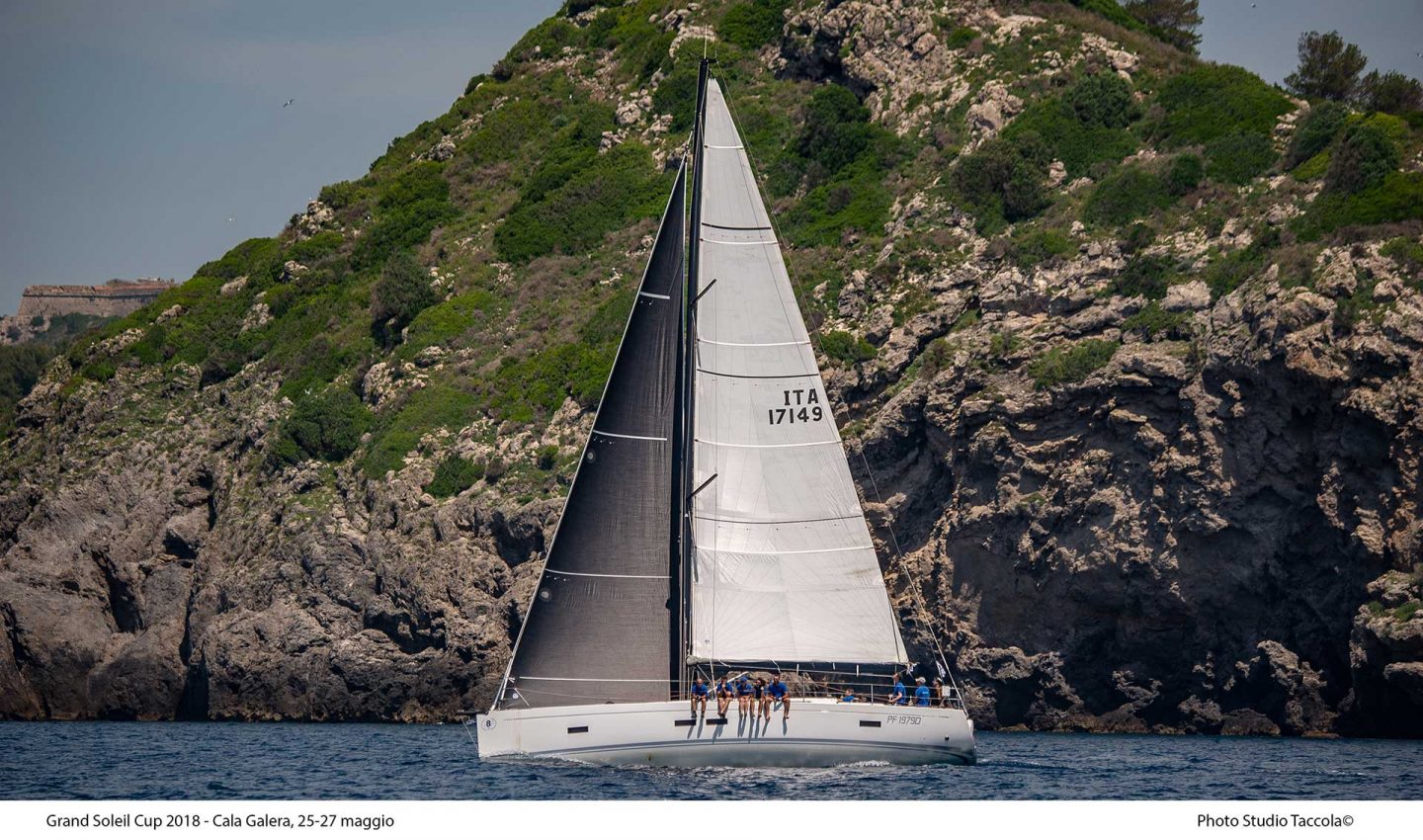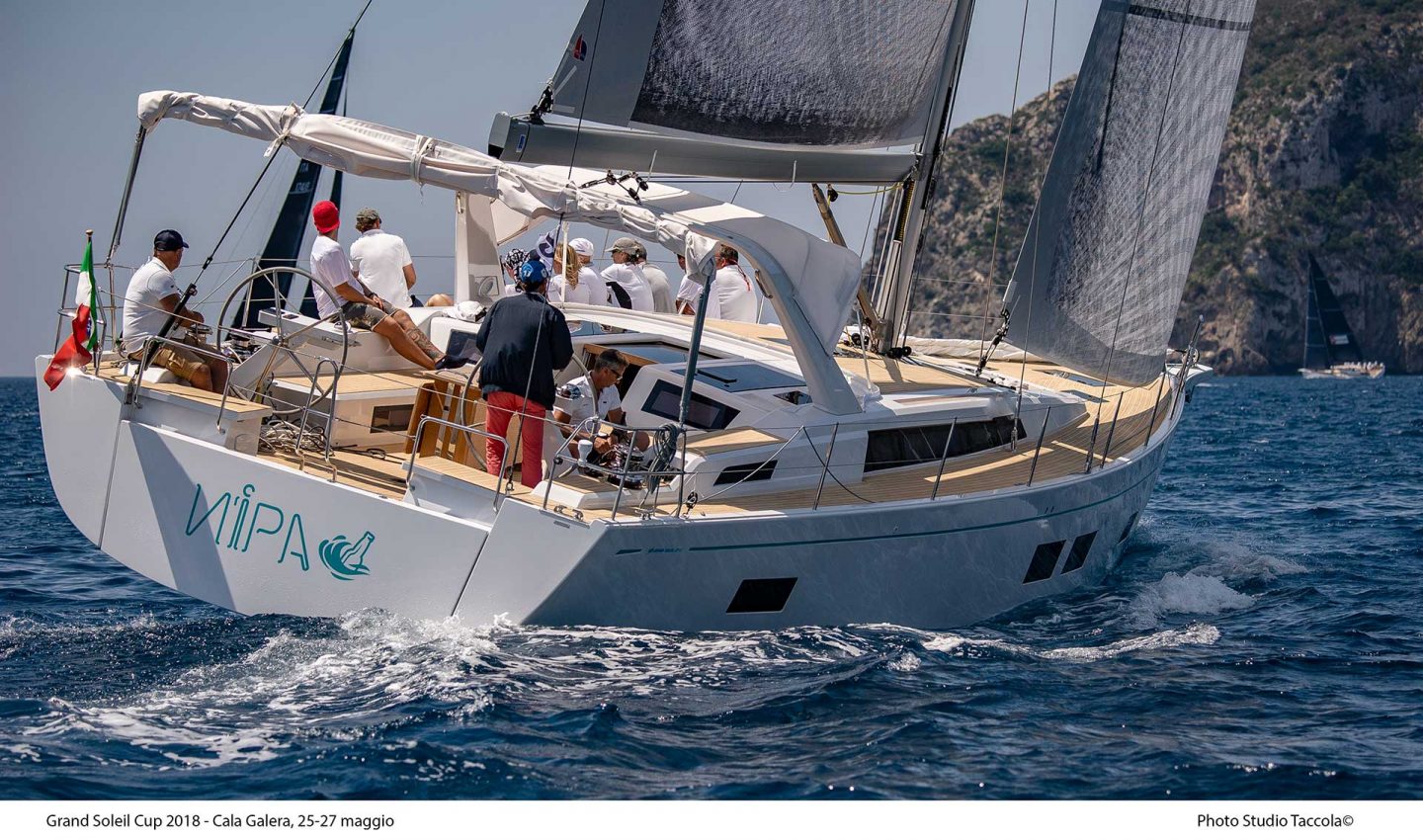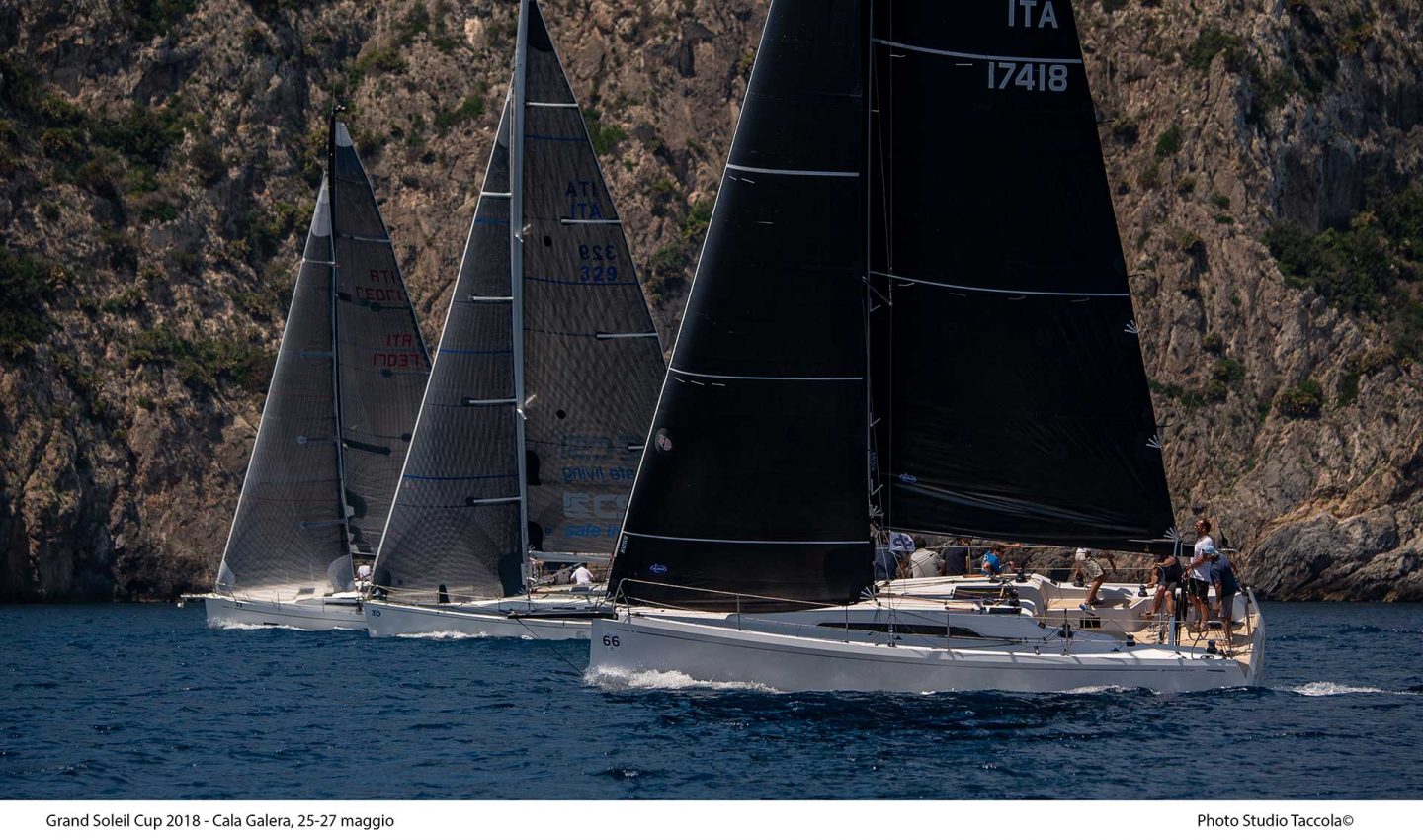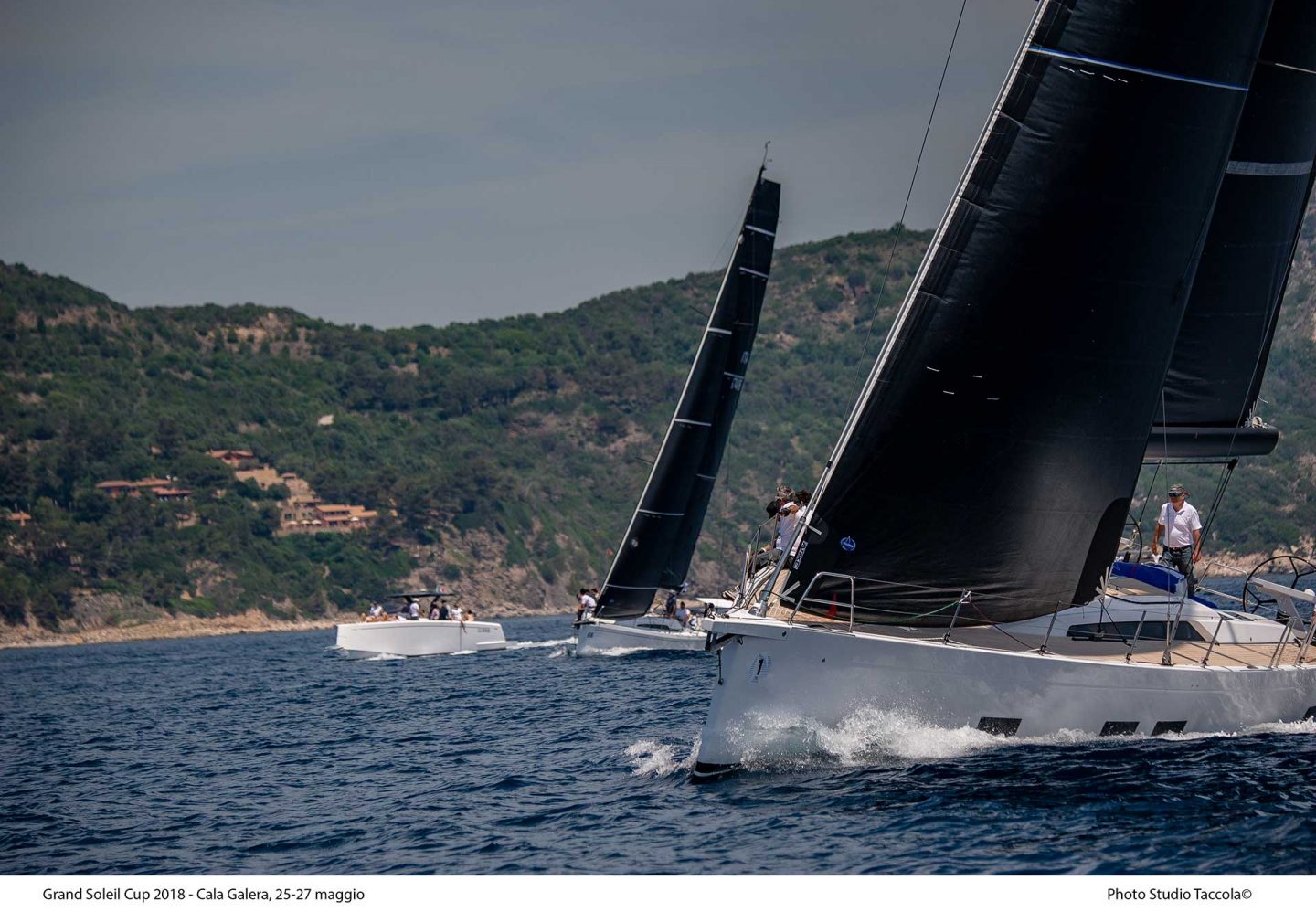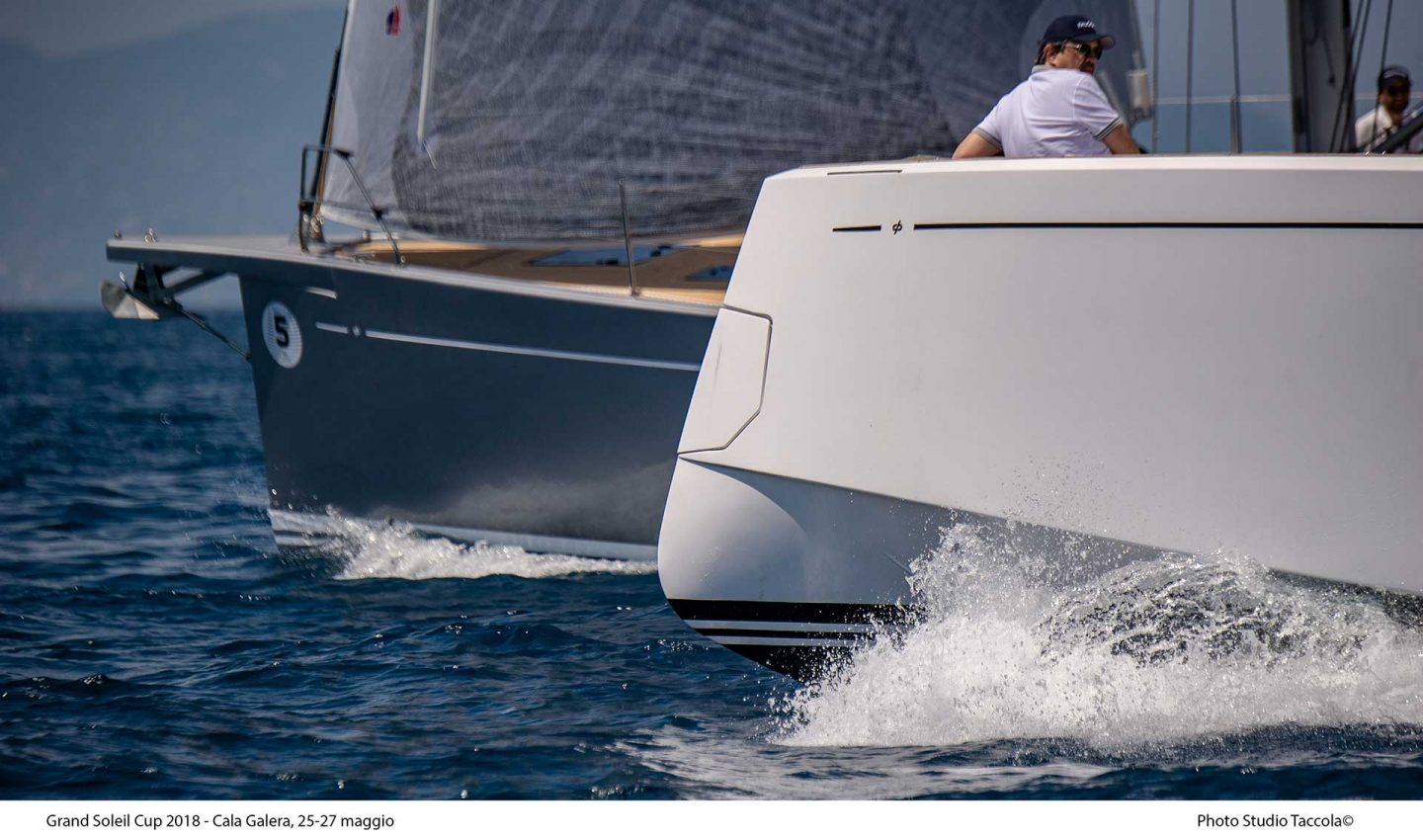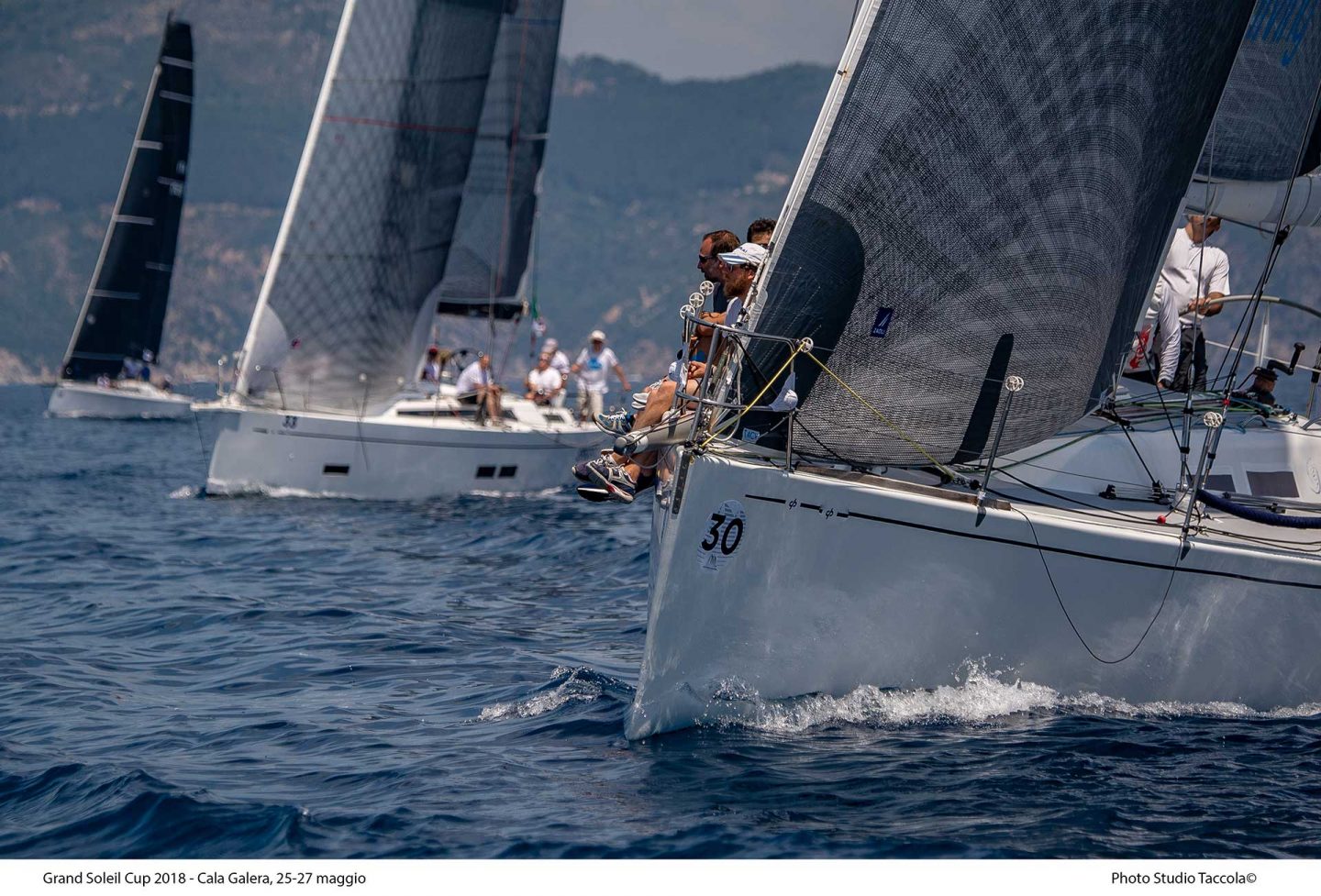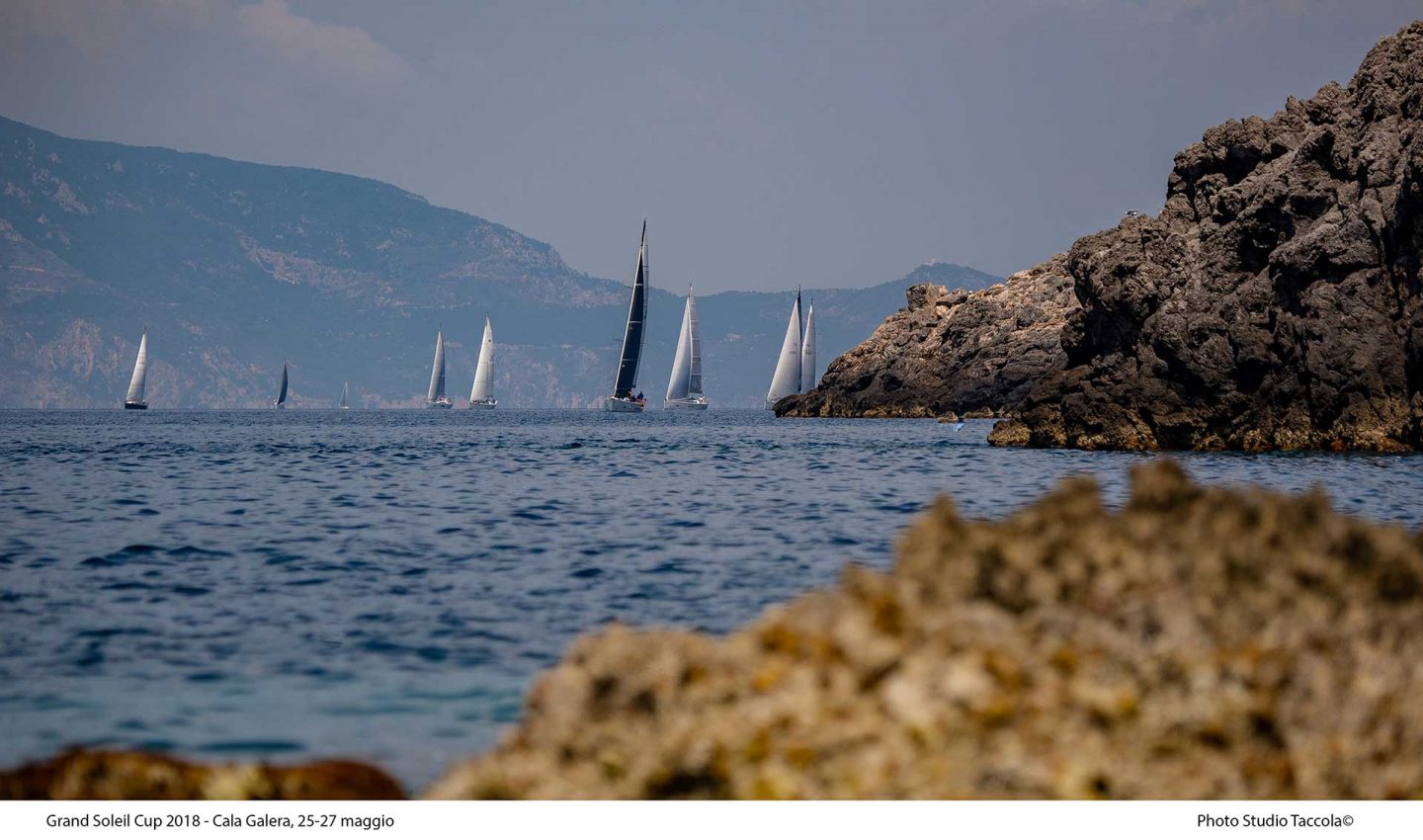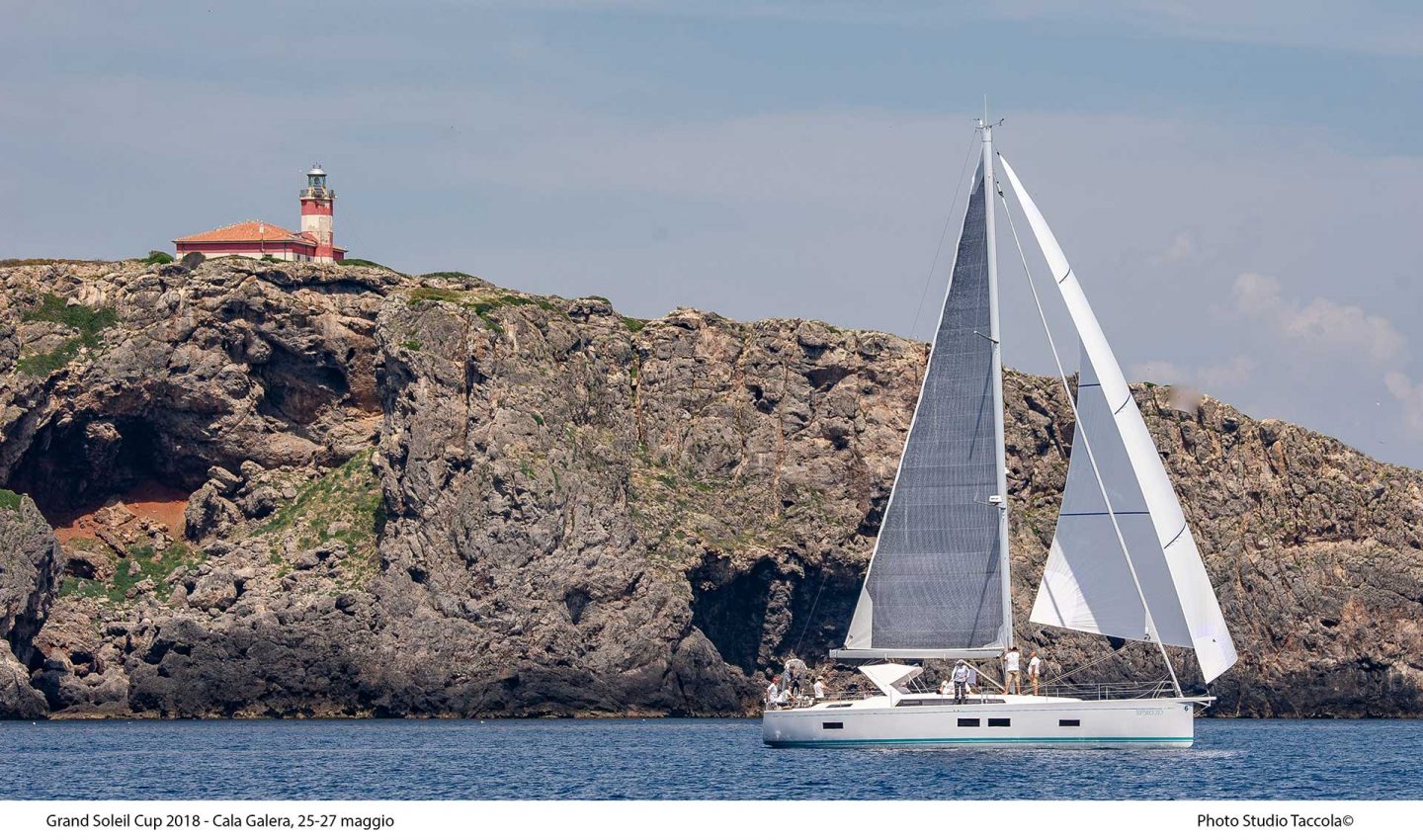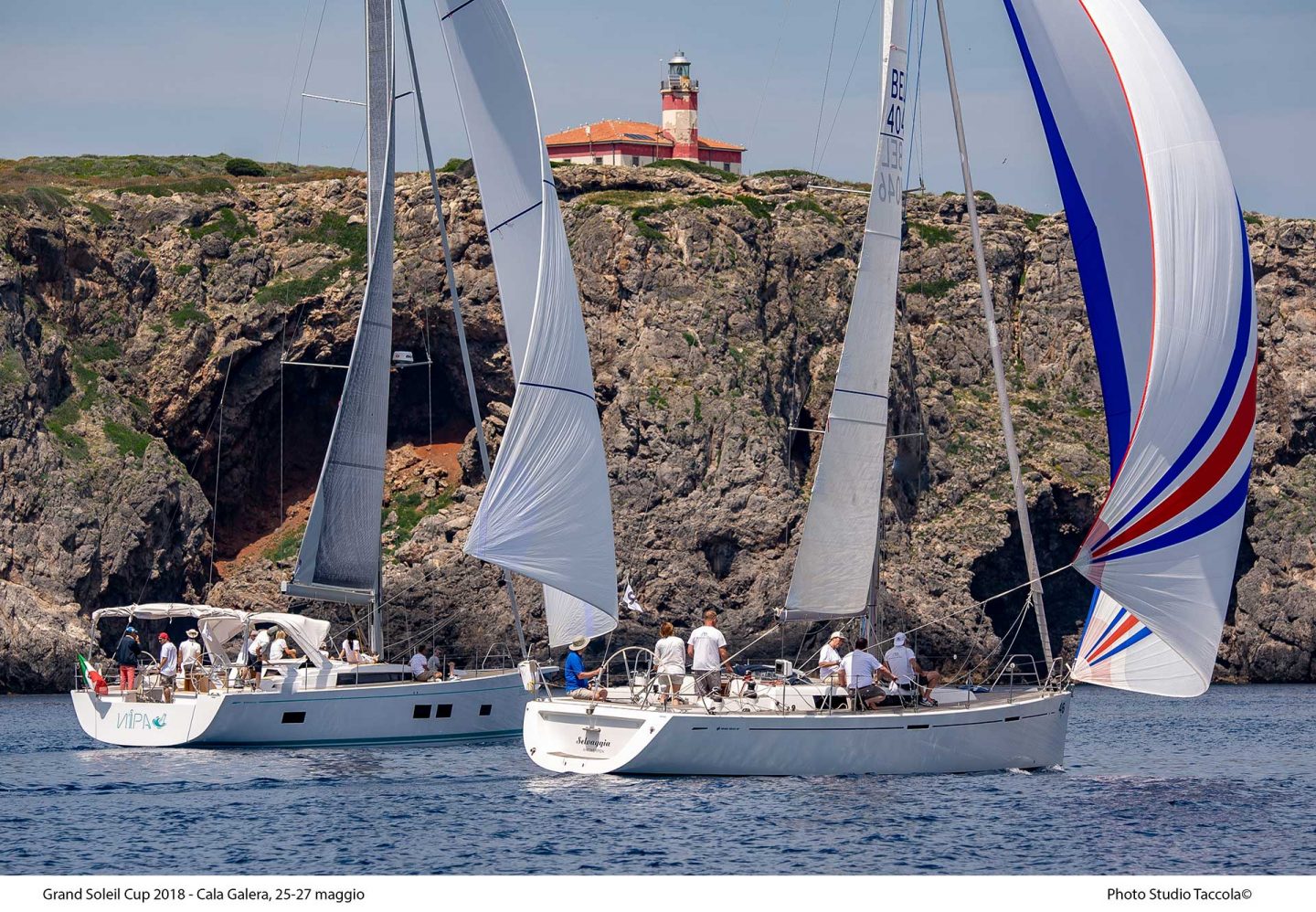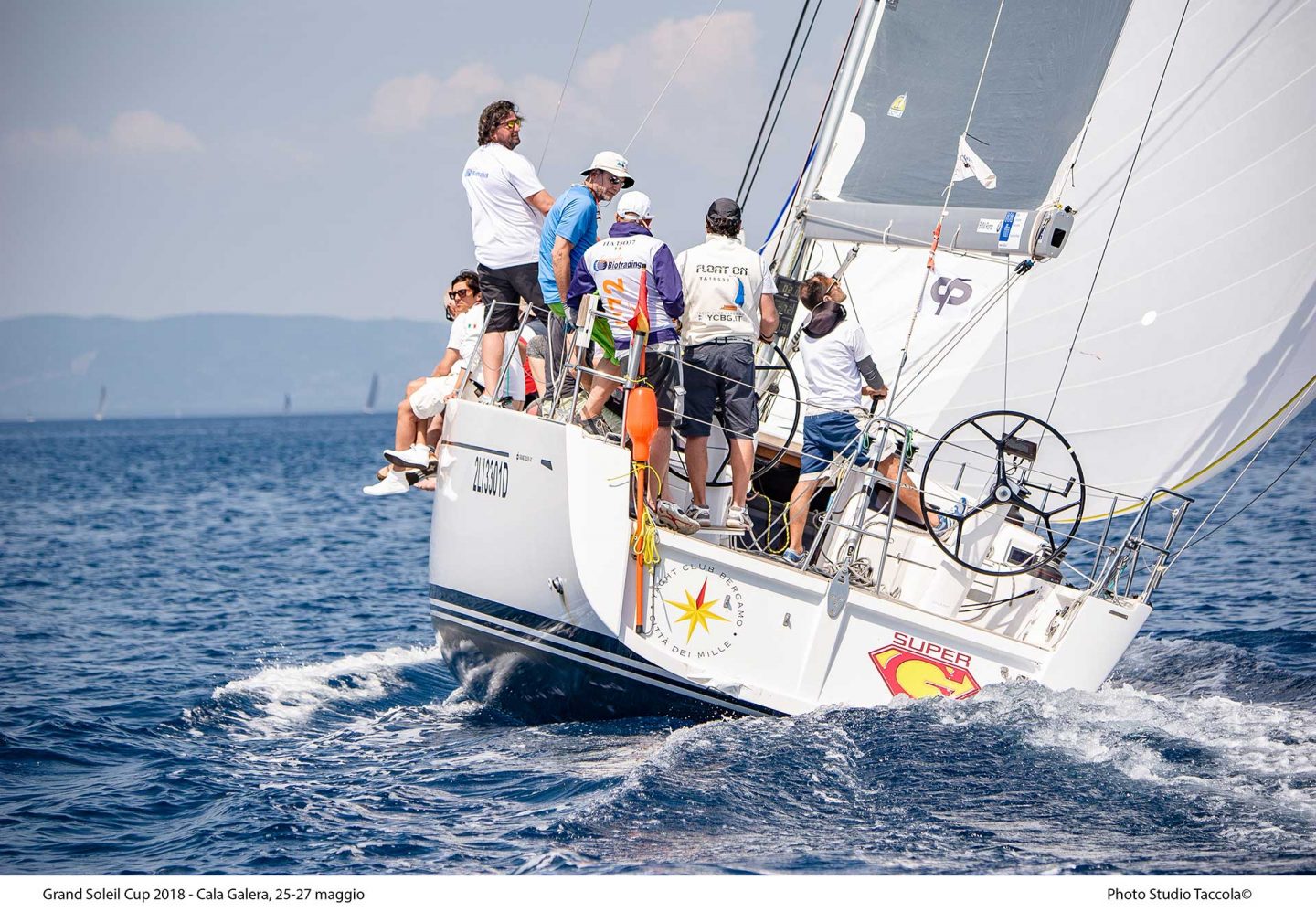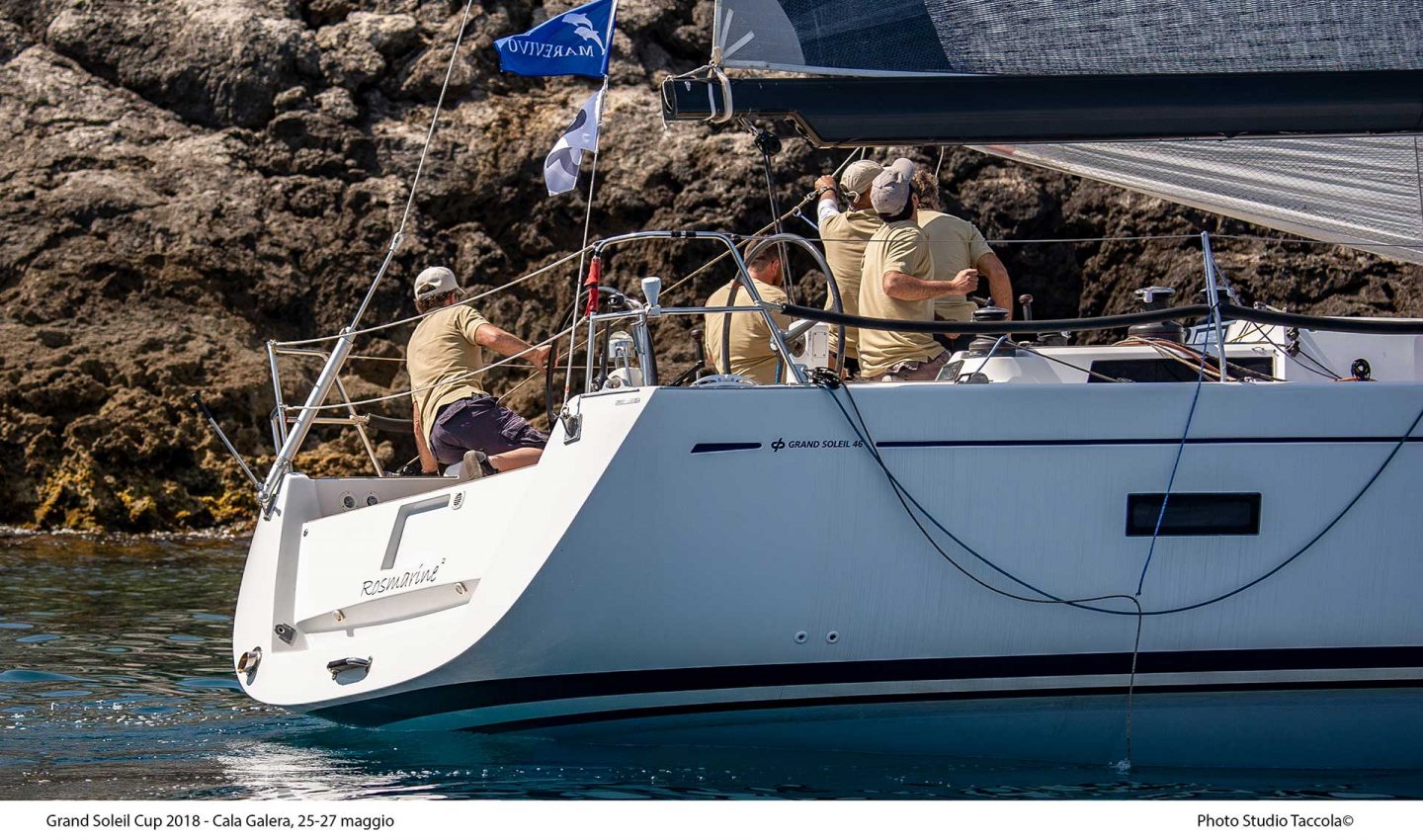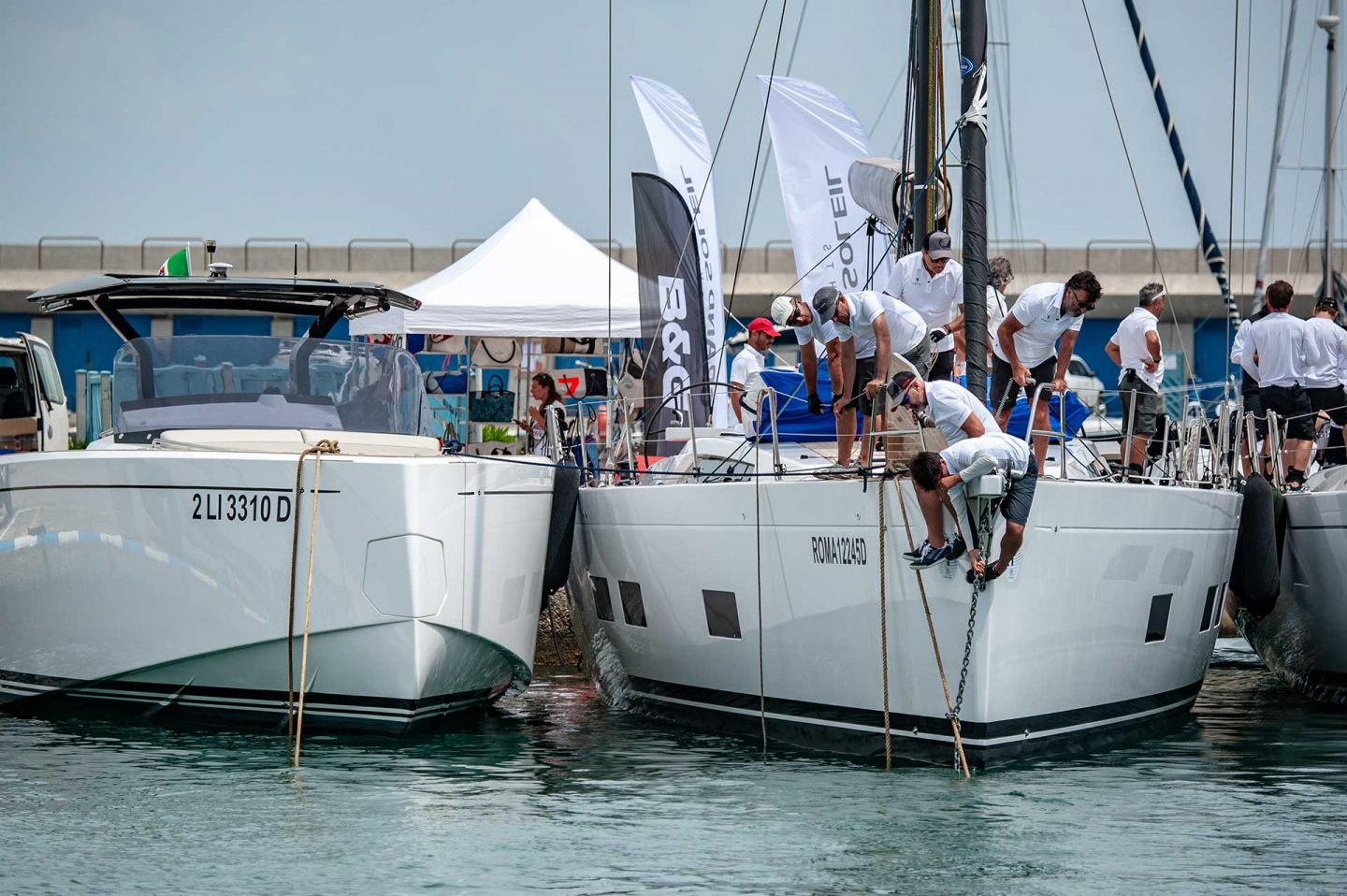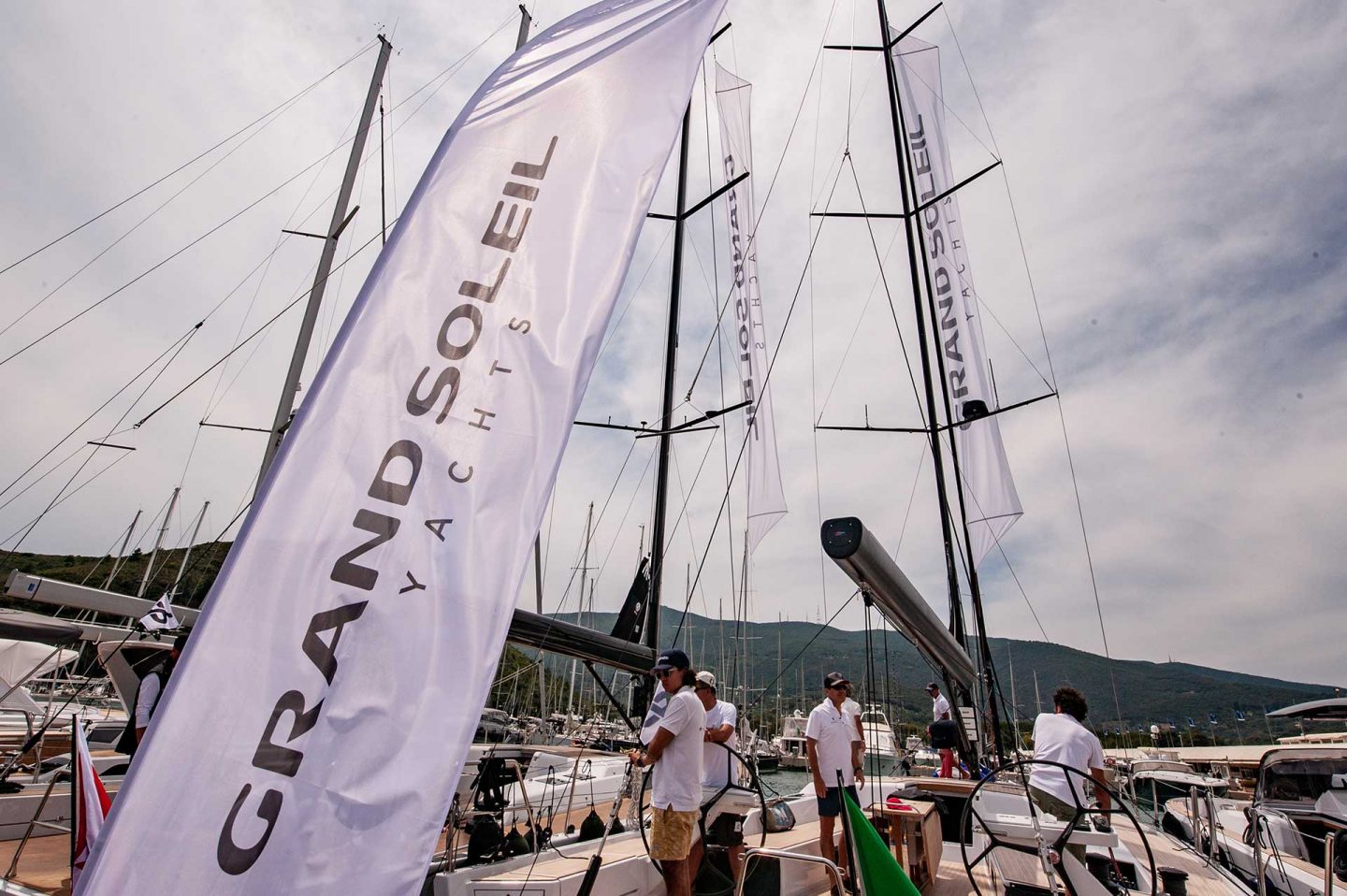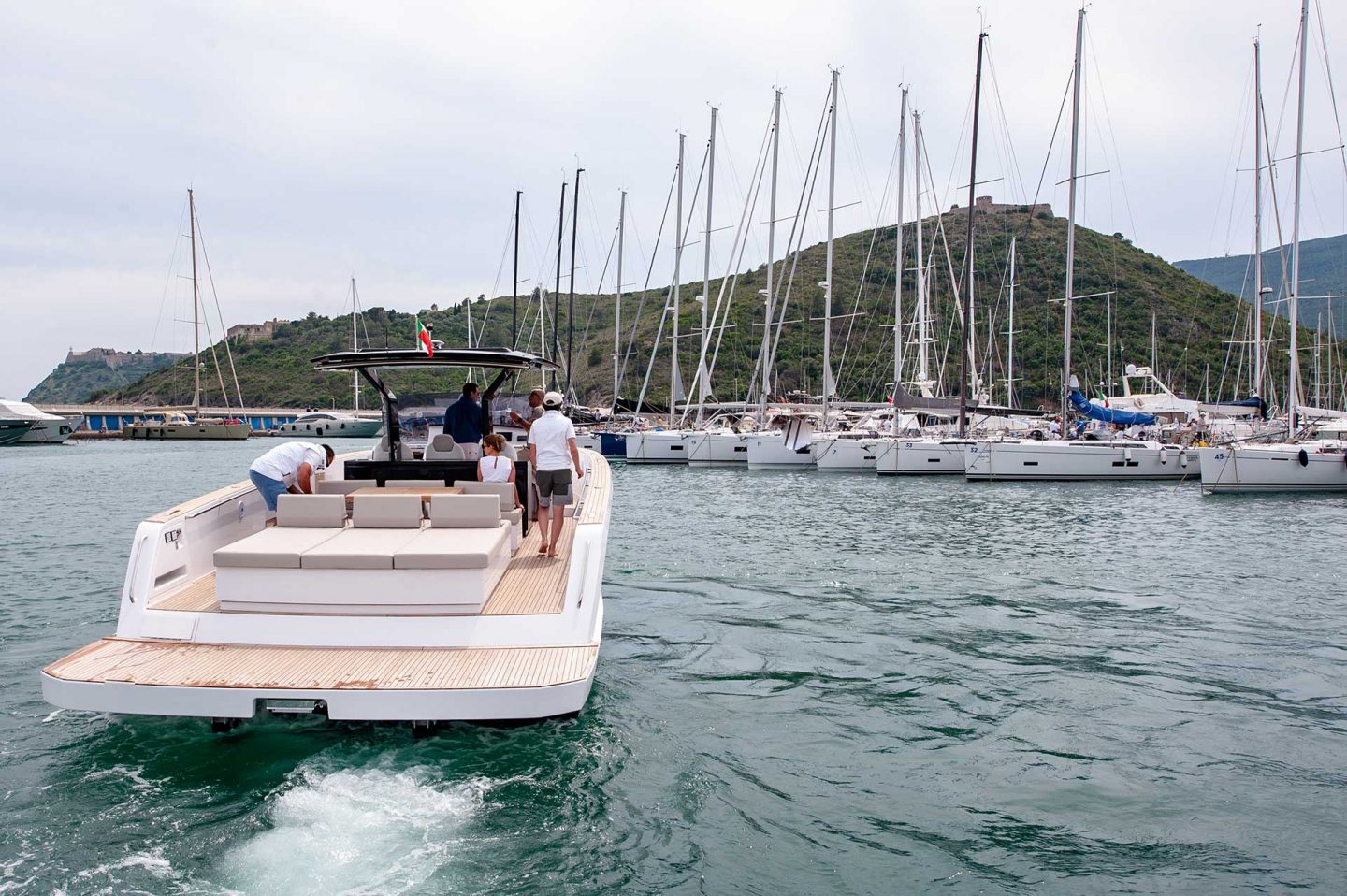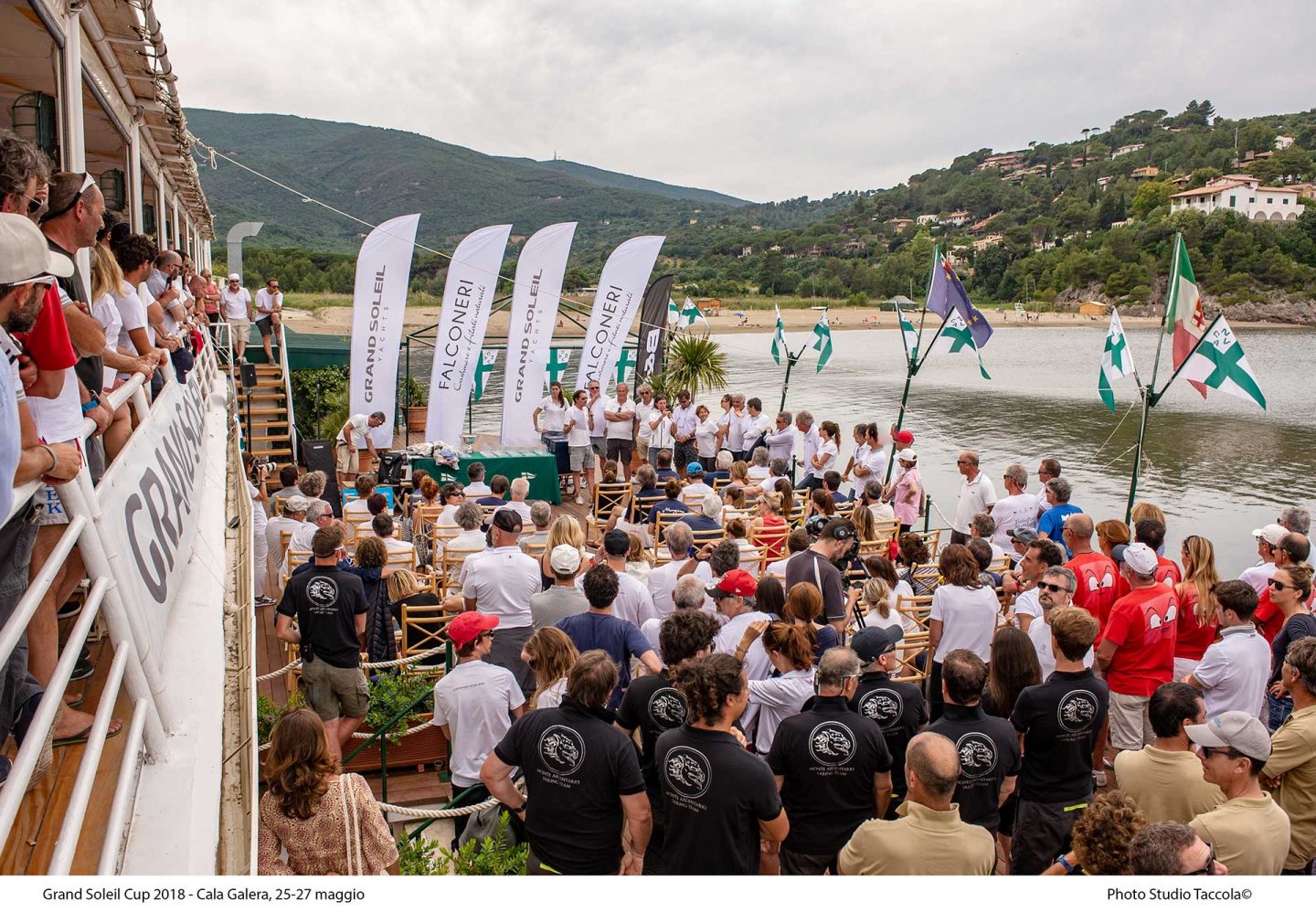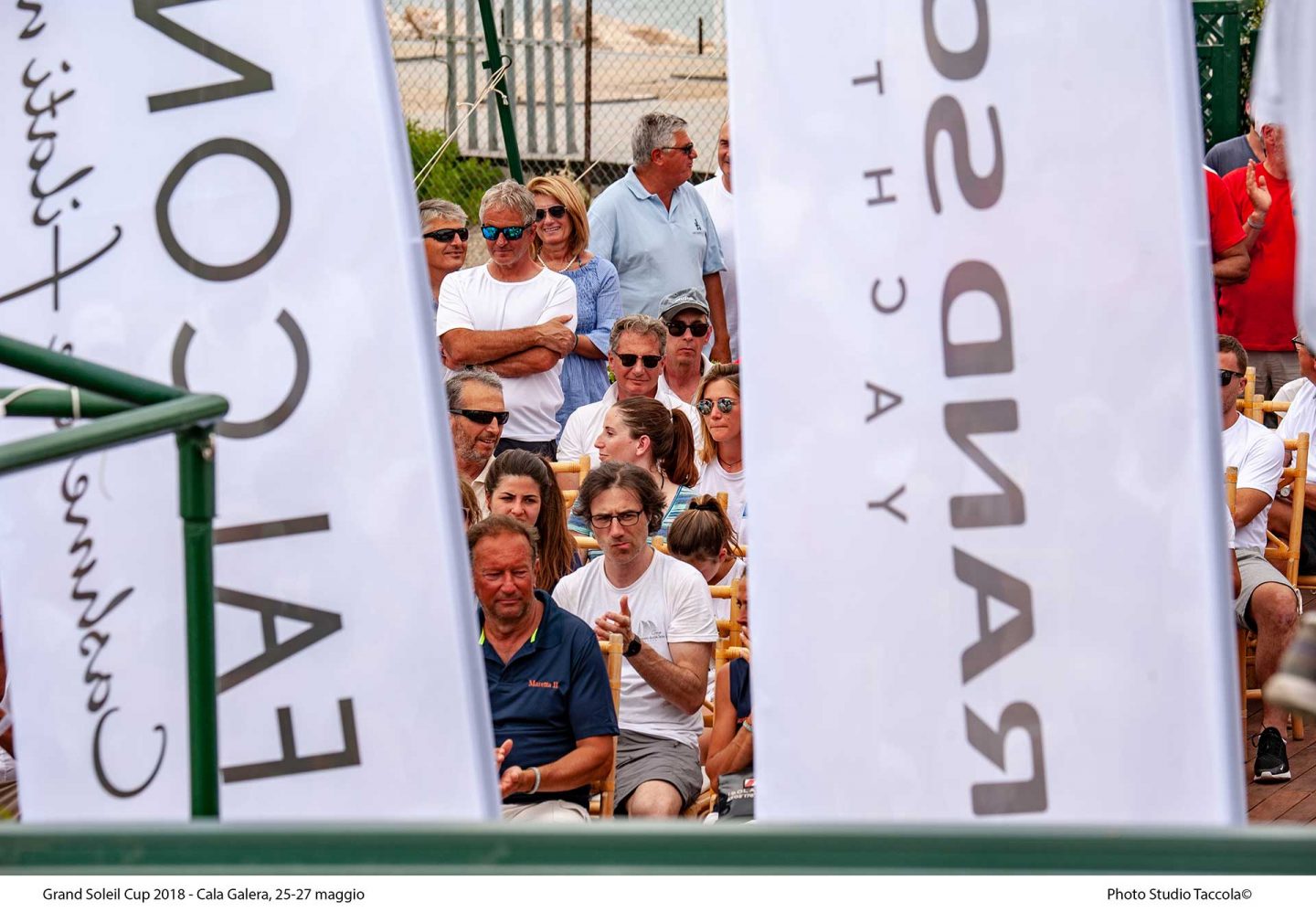 Among the most recent models, there were seven Grand Soleil 46 LC, two brand new Grand Soleil 52 LC and two Grand Soleil 58, launched between 2016 and 2018. More than 500 Grand Soleil lovers took part to the event, racing and partying together. Many of them came from abroad – Belgium, Germany, Swiss and Puerto Rico.
VELE BIANCHE CLASSE 2
1° Walle-E – GS 39 Maletto – Marsella
2° – Morgana – GS 40 Paperini – Di Tarsia di Belmonte
3° – Smania 2 – GS 43 J&J – Buonanni
VELE BIANCHE CLASSE 1
1° – Alisea – GS 46.3 – Baroni
2° – Sunflo – GS 46 B&C – Feliziani
3° – Meissa III – Grand Soleil 52 LC – Degenhardt
GRAN CROCIERA CLASSE 2
1° – Mary Ann II – GS 43 J&J – Luciani
2° – Naftalina – GS 43 B&C – Carpeggiani
3° – Selvaggia – GS 40 B&C – Van Der Eyde
GRAN CROCIERA CLASSE 1
1° – Leaps & Bounds – GS 58 – Blan Plain
2° – Fenice II – GS 58 – De Felice
3° – Niquida – GS 43 OT – Merlini Manzoni
1° – Vag 2 – GS 40 B&C – Canova
2° – Podracer – GS 34 Race – Manni
3° – Aigylion – GS 34 – D'Ubaldo
1° – Javal 2 – GS 43 Maletto – Gioia
2° – Luduan – GS 46 B&C – De Crescenzo
3° – Rosmarine 2 – GS 46 B&C – Acernese
REGATA ORC
1° – Javal 2 – GS 43 Maletto – Gioia
2° – Luduan – GS 46 B&C – De Crescenzo
3° – Rosmarine 2 – GS 46 B&C – Acernese
CLASSE 58
1° – Leaps & Bounds – GS 58 – Blan Plain
2° – Fenice II – GS 58 – De Felice
CLASS GS 46 LC
1° Nau Blu 2 – GS 46LC – Luccarelli
2° – Flying 2 – GS 46LC – Simonetti
3° – Reset – GS 46LC – DeSole
CLASS GS 52 LC
1° – N'Ipa – GS 52 LC – Crevatin
2° – Meissa III – GS 52 LC – Degenhardt
SPECIAL AWARDS
Best Refit – Amaran – GS 45 J&V – Gallo
Long Way Home – Emma 2 – GS 43 – Verrina
Most Elegant – Meissa III – Grand Soleil 52 LC – Degenhardt
Smallest Boat – Why Not – GS 34 Finot – Stella
Fair Play – Fenice II – GS 58 – De Felice
VELE BIANCHE CLASSE 2
1° Walle-E – GS 39 Maletto – Marsella
2° – Morgana – GS 40 Paperini – Di Tarsia di Belmonte
3° – Smania 2 – GS 43 J&J – Buonanni
VELE BIANCHE CLASSE 1
1° – Alisea – GS 46.3 – Baroni
2° – Sunflo – GS 46 B&C – Feliziani
3° – Meissa III – Grand Soleil 52 LC – Degenhardt
GRAN CROCIERA CLASSE 2
1° – Mary Ann II – GS 43 J&J – Luciani
2° – Naftalina – GS 43 B&C – Carpeggiani
3° – Selvaggia – GS 40 B&C – Van Der Eyde
GRAN CROCIERA CLASSE 1
1° – Leaps & Bounds – GS 58 – Blan Plain
2° – Fenice II – GS 58 – De Felice
3° – Niquida – GS 43 OT – Merlini Manzoni
IRC – CLASSE 2
1° – Vag 2 – GS 40 B&C – Canova
2° – Podracer – GS 34 Race – Manni
3° – Aigylion – GS 34 – D'Ubaldo
IRC – CLASSE 1
1° – Javal 2 – GS 43 Maletto – Gioia
2° – Luduan – GS 46 B&C – De Crescenzo
3° – Rosmarine 2 – GS 46 B&C – Acernese
REGATA ORC
1° – Javal 2 – GS 43 Maletto – Gioia
2° – Luduan – GS 46 B&C – De Crescenzo
3° – Rosmarine 2 – GS 46 B&C – Acernese
CLASSE 58
1° – Leaps & Bounds – GS 58 – Blan Plain
2° – Fenice II – GS 58 – De Felice
CLASS GS 52 LC
1° – N'Ipa – GS 52 LC – Crevatin
2° – Meissa III – GS 52 LC – Degenhardt
CLASS GS 46 LC
1° Nau Blu 2 – GS 46LC – Luccarelli
2° – Flying 2 – GS 46LC – Simonetti
3° – Reset – GS 46LC – DeSole
SPECIAL AWARDS
Best Refit – Amaran – GS 45 J&V – Gallo
Long Way Home – Emma 2 – GS 43 – Verrina
Most Elegant – Meissa III – Grand Soleil 52 LC – Degenhardt
Smallest Boat – Why Not – GS 34 Finot – Stella
Fair Play – Fenice II – GS 58 – De Felice